Black History Month
This month, get to know some of the talented Black creators in our community
A celebration of culture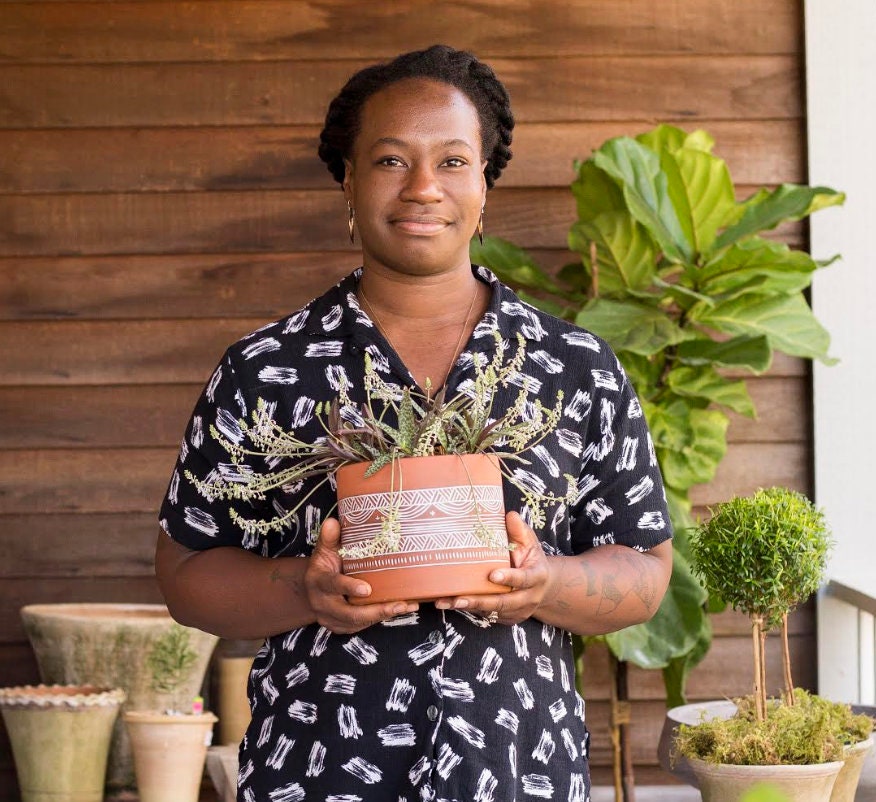 Pottery By Osa
When this Baton Rouge, Louisiana-based musician enrolled in a pottery class six years ago, just as her punk band was breaking up, she was instantly smitten with her new creative outlet. "Not that I was good at it right away," clarifies Pottery By Osa founder Osa Atoe, "but that's how you know you love something: when you don't care and you just want to keep going." Now, Osa has earned a whole new kind of fan base for her hand-carved terra-cotta collection. Read on to learn more about what makes this talented ceramicist tick.
Meet Osa
Support Black makers: handcrafted finds
One-of-a-kind picks that are truly sublime.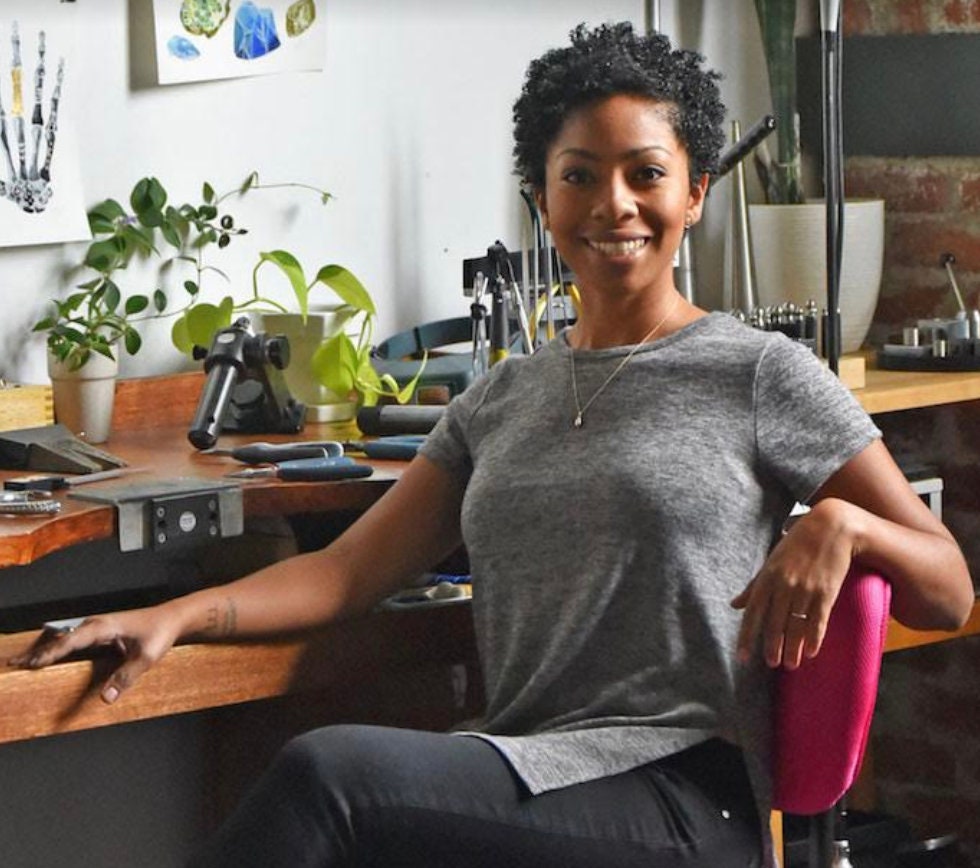 LilyEmme Jewelry
Seattle-based metalsmith (and environmental sciences grad) Valerie Madison combines two equally elemental passions in bringing her line of elegant, eco-friendly fine jewelry, LilyEmme, to life: connecting with her customers over meaningful milestone moments, and working in an earth-conscious way, using conflict-free diamonds and recycled metals whenever possible. "As a consumer, I want to support something that's better for the environment," Valerie says, "and I also strive to pass that along to my customers."
Meet Valerie