Announcement Welcome to Fosseth's shop ! First of all, thank you for your visit... ♥

My jewelry is lovingly hand-fabricated by me in Paris, made of lambskin leathers and gold plated brass 24 carats.

I am happy to make custom pieces, just send me a message.

Thank you to everyone who has included Fosseth in their Etsy Treasuries, blogs or websites ! I really appreciate it !

••• www.fosseth.com •••

• Facebook : www.facebook.com/fosseth.paris
• Instagram : www.instagram.com/fosseth
• Twitter : www.twitter.com/fosseth
• Pinterest : www.pinterest.com/fosseth
Announcement
Welcome to Fosseth's shop ! First of all, thank you for your visit... ♥

My jewelry is lovingly hand-fabricated by me in Paris, made of lambskin leathers and gold plated brass 24 carats.

I am happy to make custom pieces, just send me a message.

Thank you to everyone who has included Fosseth in their Etsy Treasuries, blogs or websites ! I really appreciate it !

••• www.fosseth.com •••

• Facebook : www.facebook.com/fosseth.paris
• Instagram : www.instagram.com/fosseth
• Twitter : www.twitter.com/fosseth
• Pinterest : www.pinterest.com/fosseth No items listed at this time
Reviews

Magnifique collier! Parfait pour l'été.

Super ! Conforme à mes attentes ! Vendeuse réactive et très sympa !

C'est ravissant comme d'habitude !
About
Graphic leather jewelry, handmade in France !
If you're looking for learning more about Fosseth, you're at the right place !

My name is Anaïs, the creator of the brand. I am 31 and I live in a small flat near the canal Saint-Martin, Paris 10. Since 2012, this is where I have been making the jewelry, artwork, pictures... actually everything which is related to Fosseth (I chose that name because I have dimples* myself and "Fossettes" means dimples in French !)

And what exactly is Fosseth ? Jewelry indeed, in a very graphic style and always made with leather but not any leather : I have selected the finest, the softest, the lightest, the most luxurious lambskin leather, chosen among high-quality French tanneries, combined with 24 carats gold or silver brass finishes. These are high quality materials, carefully crafted at home, with my own two hands (and only them !)

I started working as a fashion designer in 2008, and during three years for footwear and leather goods. And I have to say, leather is my thing ! When crafting it, I use a lot of delicacy with cutting all graphic shapes -- triangles, rectangles, half-circles -- and sewing with metal beads (some sewing thread can be seen when reversing the jewel, what shows that it was all made manually.)

I want my jewelries to be perfect and I spend a lot of time for it, sometimes more than an hour for a single one." And that is what I especially like, giving a bit of myself to each of my clients. The link between us is the jewel, because I imagined it, crafted it, packaged it and also shipped it !

If you still want to know more, please do not hesitate to send me a message, I'll always reply with pleasure.

Thank you for reading me and for loving Fosseth !
Shop members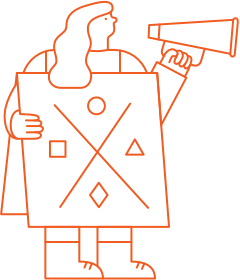 Shop policies failed to load
Try again