Bulk Purchasing Canada Post Shipping Labels
To purchase Canada Post Shipping Labels in bulk, go to Shop Manager > Orders and click View shipping labels on the top left of the page.
You can also select all of the orders you'd like to purchase shipping labels for on the Sold Orders page and click Print Shipping Labels.
1.) Be sure you're on the Buy shipping labels tab.
2.) Select the orders you want to buy labels for and fill out the shipping specifications for each.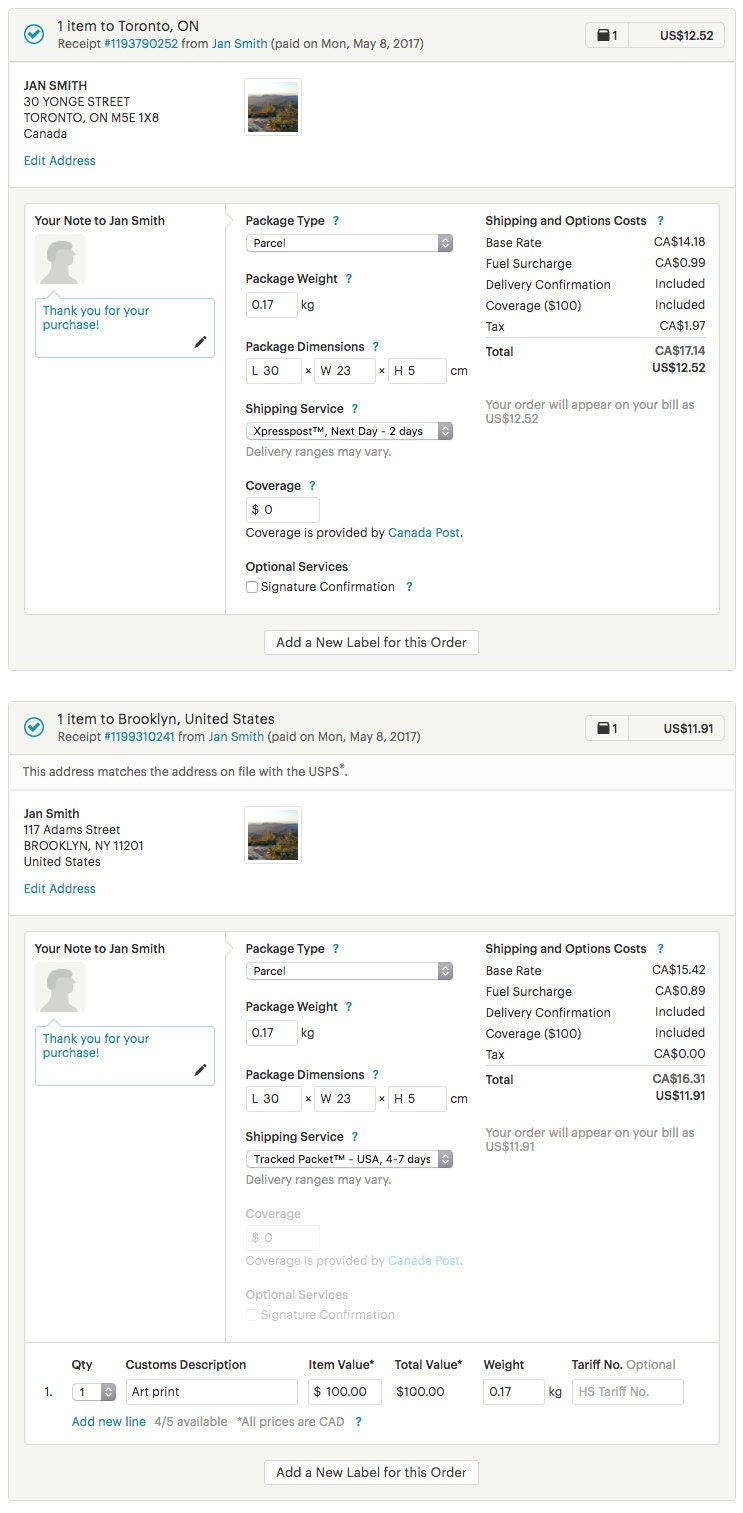 3.) Once you enter the info for all the labels you'd like to buy, review your Note to Buyer for each label, as well as the Notification Date and Ship From Address in the right column.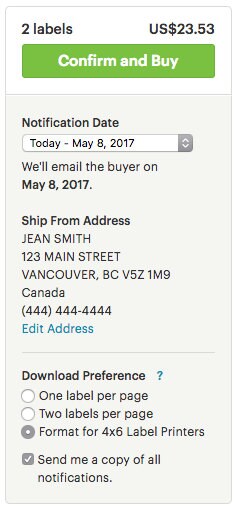 4.) When you're ready to purchase, click Confirm and Buy.
5.) When you click Purchase, your labels will be processed. Shipping Notifications will be sent to your buyers on the labels' Notification Dates.
6.) You can then download your labels from the label management page or from the receipt pages of your individual orders.
You may also print all of the shipping labels you have purchased in a day by going to Shop Manager > Orders and clicking View shipping labels on the top left of the page. Then, click the Purchased labels tab and the Summary link. Click the gear icon next to today's date and select Download Labels.