Guest Checkout for Your Pattern Site
Visitors to your Pattern site can make a purchase from you without registering for an account on Etsy.
Unless your buyer wants to file a case or use an Etsy gift card, they can complete the entire transaction as a guest.
Note: At this time, there is no way to opt out of having guest checkout on your Pattern site. There are no extra fees for having guest checkout—your monthly Pattern subscription fee and transaction fees remain the same.
What Your Buyer Will See
When your buyer clicks Proceed to Checkout, they'll be taken to a page where they can choose their payment method. If they do have an Etsy account, they can click the Sign in link. If not, they can select a payment method and then click Continue to complete the checkout process as a guest.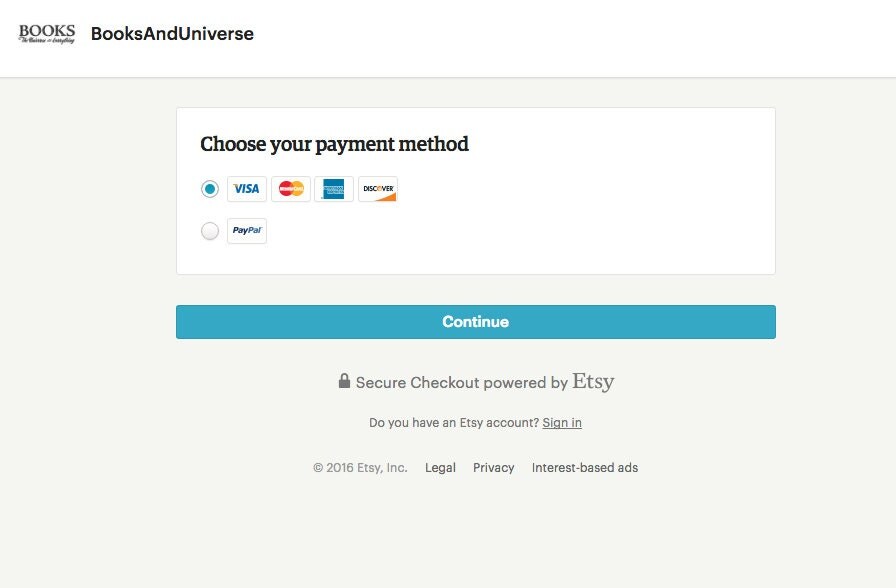 Next, the buyer enters their shipping address, payment details, and email address as they would during usual Etsy checkout.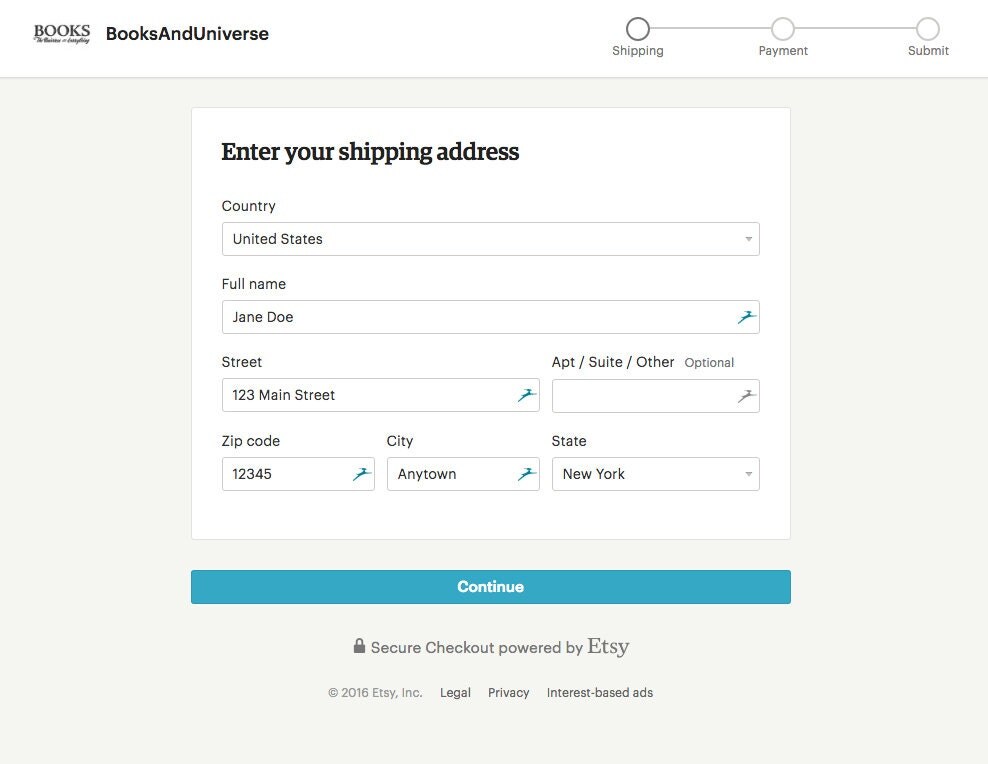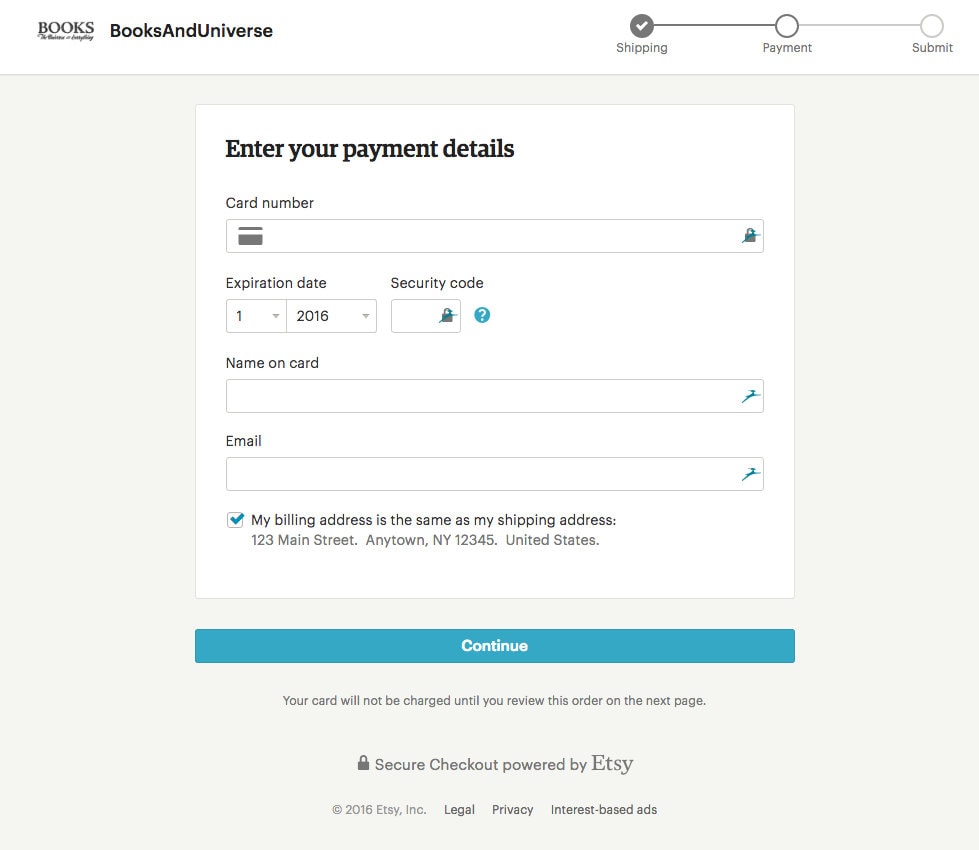 The Review and submit your order page gives the buyer an opportunity to change their previously entered shipping address, payment method, or email address if needed. They can still use your shop's coupon codes, even if they are checking out as a guest.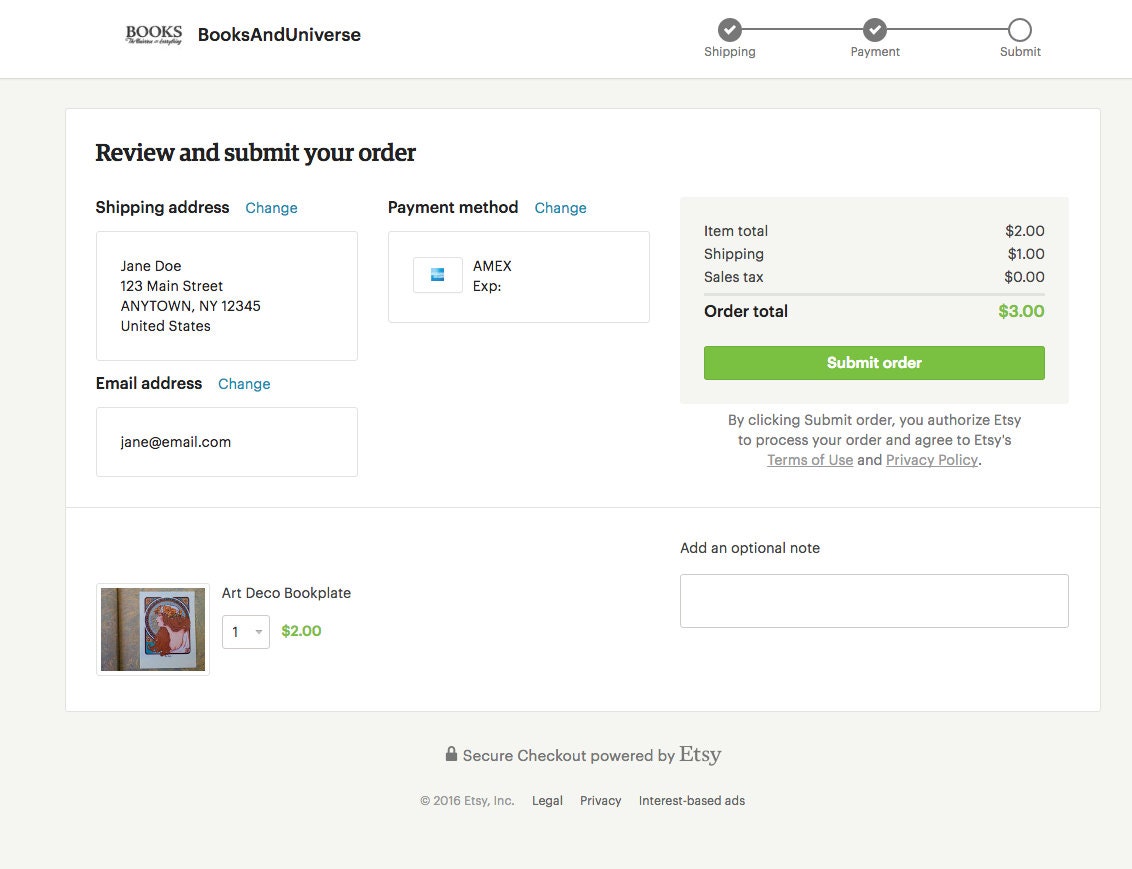 When your buyer submits their order, they'll be taken to a confirmation page. If you've connected your Pattern site with MailChimp, your buyer will see an option to subscribe to your website's newsletter.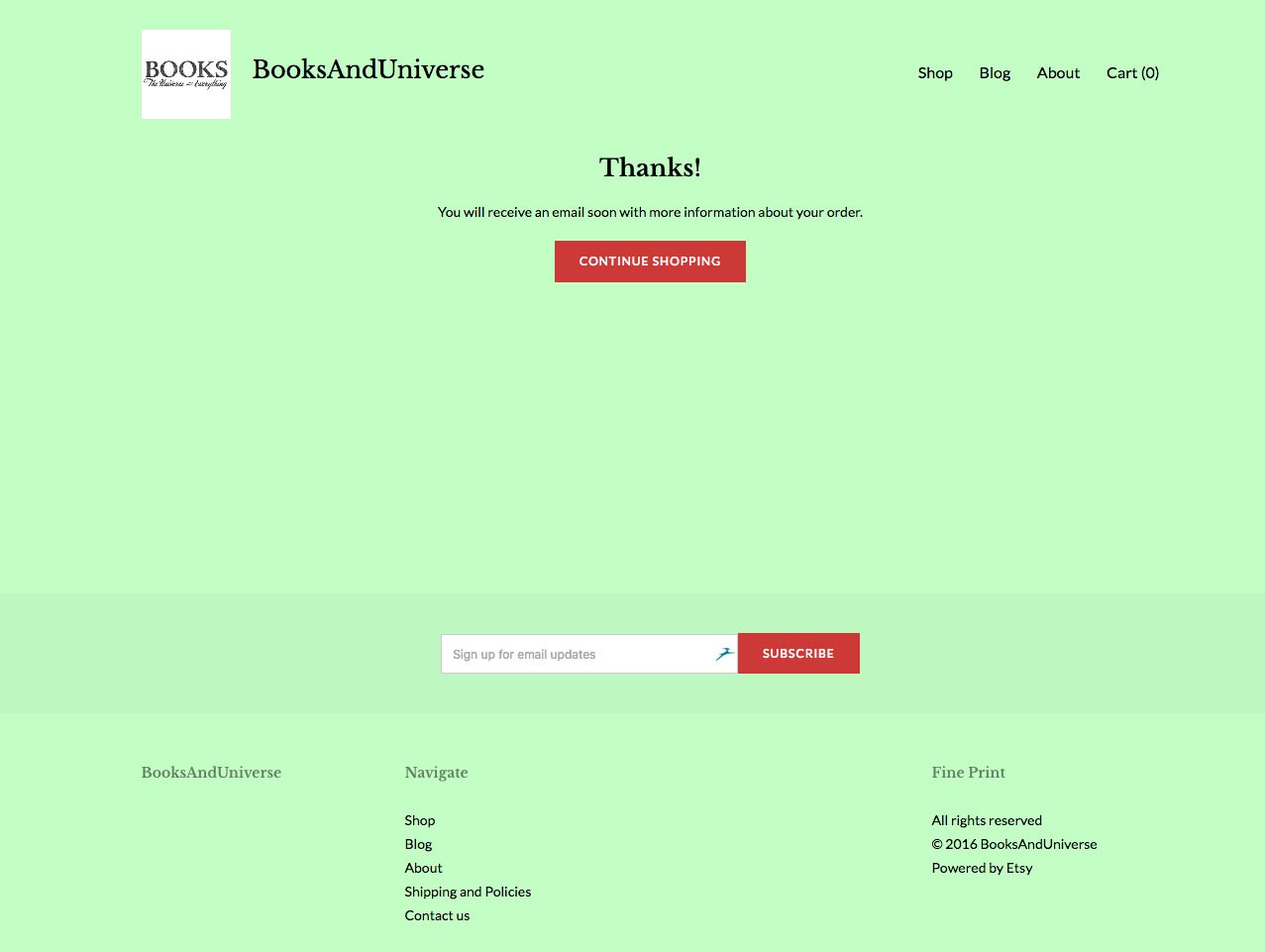 The buyer will get a receipt sent to their email address, similar to the one that registered members get. The buyer will also receive a shipment confirmation email (that includes tracking information, if applicable) when you mark the order as shipped. If the buyer pays with their PayPal account, these notifications will be sent to their PayPal email address. Otherwise, they'll be sent to the email address they enter during the checkout process.
The buyer will not receive any promotional or marketing emails from Etsy. In addition, your buyer won't be sent an email asking them to leave a review, since there is no review system for Pattern sites.
What You'll See
When you get a guest checkout sale on your site, you'll fulfill the order the same way as you normally would using your Etsy account. You can find the order on your Open Orders page. Go to Your shop > Quick links> Orders and click the Open Orders tab.
Under the buyer's name, you'll see the word "Guest."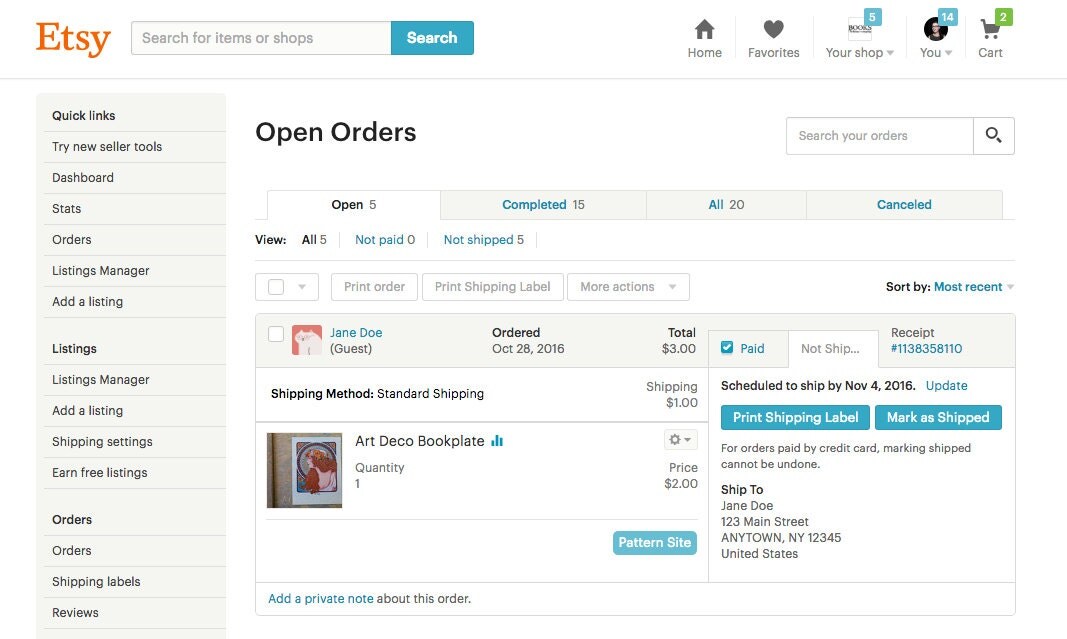 The buyer will have one of six guest avatars displayed.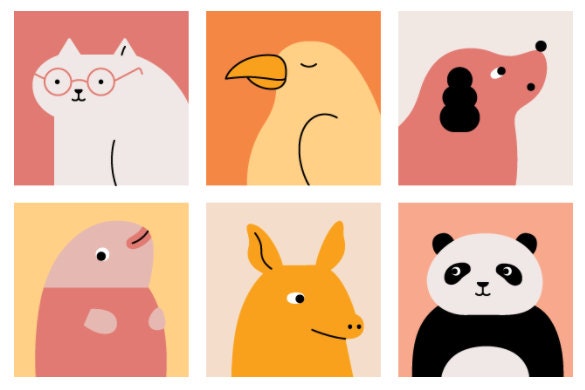 If a guest buyer registers for an Etsy account and associates their order with their new account, their information will be updated on your Orders page. You'll now see the buyer's username and avatar (or, if they haven't chosen their own yet, the gray default avatar). There will also be a link to their Etsy profile. With this in mind, you should always reference order numbers when looking up your orders.
Conversations
Conversations for guests work in the same way as they do for your other Pattern orders. Your messages to the buyer go to their email inbox. When a buyer contacts you, either through the Contact us link on your site or their receipt, you'll find their message in your Conversations inbox.
Cases
We encourage people who buy from both Etsy shops and Pattern sites to contact their seller directly if they have a question about or an issue with their order.
In the event that a buyer needs to open a case, they'll have to create an Etsy account. The best way for them to do this is by clicking the order number in their emailed receipt. This article explains how.