Two Family-Run Print Shops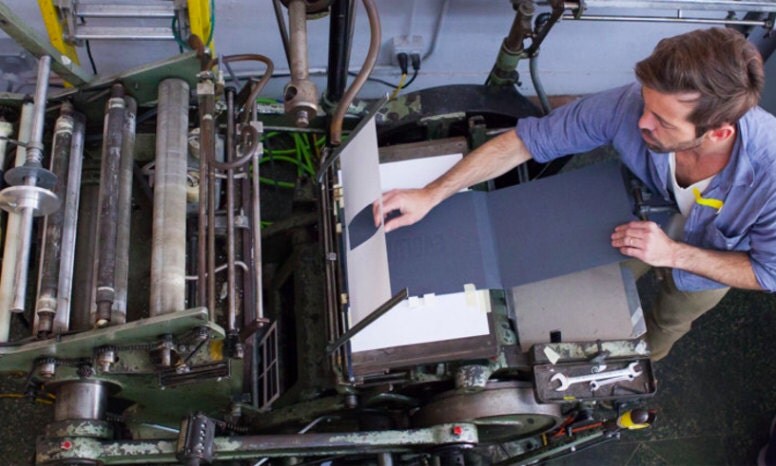 Nicole Katz grew up spending time at her parents' Los Angeles-based print shop and developed a deep appreciation for printed matter from an early age. Later, working in art book publishing, she recognized a lack of quality printed media online. That was when Nicole saw new opportunities for the family business, Paper Chase Press, which she now runs with her husband.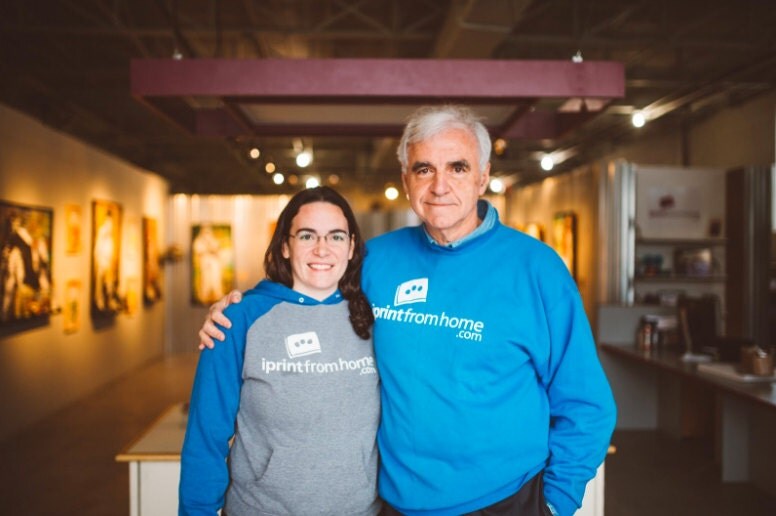 Similarly, Sara Campos Saak grew up in the print shop that she now runs alongside her dad. After college, Sara took a summer job at her dad's print shop, iPrintfromHome. Once the Buffalo, New York-based print shop was Sara's workplace, rather than her childhood playground, she recognized the magic that existed there. Her six-month summer job evolved into an eleven-year career.
The secret behind family-run businesses? Finding employees who also want to be a part of the team. Both Nicole and Sara have full-time employees who can sometimes feel like family members. Nicole says that her team at Paper Chase Press is what makes her the most proud of her business. "They are incredibly knowledgeable and passionate. They inspire me!" iPrintfromHome recently doubled their size when they hired three new employees to join their tight knit crew, which included people who had worked at the company for 20,12, and 9 years.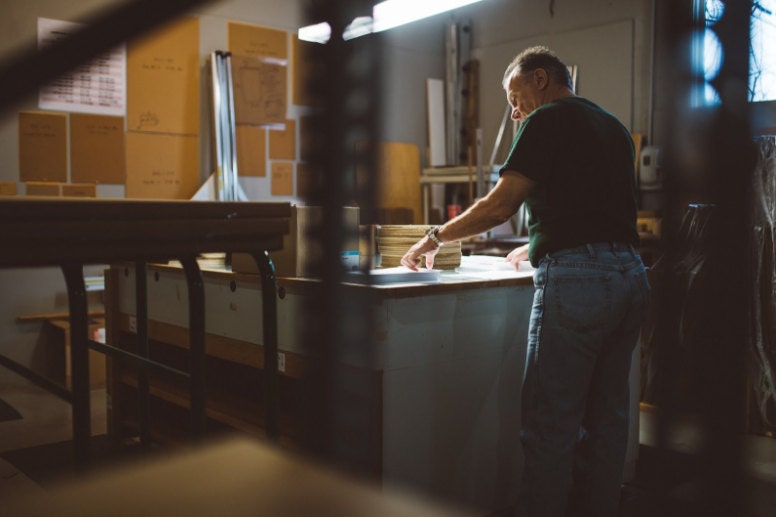 There were defining business aspects that had to stay the same when the next generation got involved in their family businesses. For Nicole at Paper Chase Press, it was the quality of craftsmanship. She says, "It's the foundation on which this business was built and it's our biggest distinction."
Sara was sure to maintain the company culture of working as a team. Her business signs all emails from the team, rather than the individual, to acknowledge their collaborative effort. The dedication to their customers is another component that hasn't changed. iPrintfromHome considers their customers to be business partners and recognizes that their own success is dependent on that of their customers.
Although these core aspects stayed the same, certain things evolved in order to stay competitive and relevant. Nicole took on the task of creating a cohesive brand by developing a consistent look, feel, and voice of the website, physical space, and communication channels of Paper Chase Press. They also now exclusively offer American-made, FSC Certified paper stock, which they have found to be more environmentally friendly than traditional recycled papers. "It's important our clients feel assured that their decision to print doesn't mean investing in wasteful manufacturing processes," Nicole says.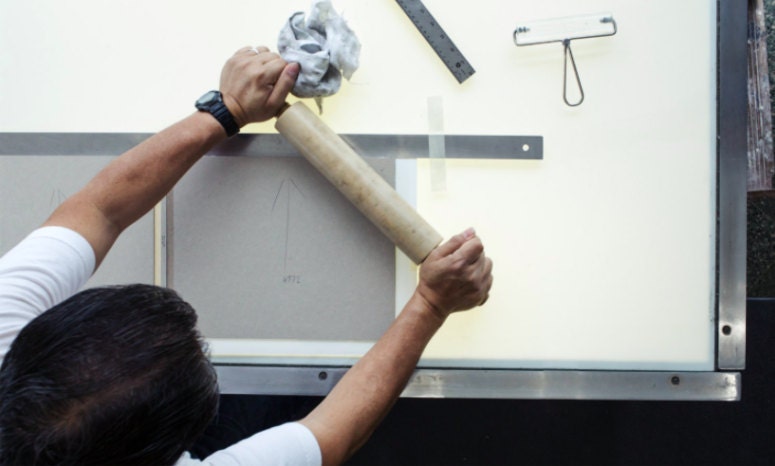 Sara came on board with iPrintfromHome when a key aspect of their business offerings—slide production—was becoming obsolete. They had easily dominated search results for this service, but once photographic printing was their focus, they saw increased competition and needed a strategy to stand out. Sara adopted social media channels and built a follower base of brand ambassadors. She made it easy for existing customers to spread the word and created incentive by offering a referral program.
Paper Chase Press and iPrintfromHome both cater to small businesses with their low to non-existent minimums, as well as their genuine interest in their client's work. Nicole from Paper Chase Press is proud that the work they print is helping to promote and build the brands of other small businesses. She says, "Printing with us doesn't require a big investment in a large run of goods." Her tips for designers new to the print process? " Work within their preferred file specifications. Ask them for advice. Look at samples. And always get a printed proof!"
Sara treats each client interaction, even if the client is only ordering a one-off print, as the beginning of a long term relationship. She says, "It is so refreshing that there are people sitting down in a quiet room and creating something beautiful and wanting to share it with the rest of the world. To be a part of that is wonderful."