You finally did it—you opened your Etsy shop. You gave your business a name, and you photographed and listed your beautiful products. But you still haven't made a sale yet. Why not?
It can be frustrating when your products aren't selling as quickly as you'd like (even some of the most successful businesses have struggled in their early days), but there are some things you can do to help your products get found and entice visitors to your shop to make a purchase. Read on to learn how three shop owners got to their first sale after a slow start.
Adjusting the photography
When Athens, Greece seller Polina first launched WireMyTree for her miniature sculptures in 2009, she was dedicating most of her time to finishing her master's degree in architecture. Once she graduated in the summer of 2011, she started analyzing her shop—why wasn't she making any sales?
She ventured to the Greek Etsy Team and Forums to ask for a shop critique. The primary feedback she received was that her photos needed improvement. Polina had been photographing in a small corner of her room with a colored background, and struggled to capture clear images. She used flash, which cast harsh shadows and failed to show off the detail of her delicate wire sculptures.
Her fellow sellers suggested taking clearer photos on a white or neutral background. She studied how shop owners she admired photographed items similar to hers. Armed with a new plan of action, she got to work. "I made a small light box using white cardboard and some lamps I had at home, and I researched the best ways to use the focus and zoom on my point-and-shoot camera." She ensured that her products were in focus and learned how to use the light to her advantage.
About a month after revamping her photos, Polina made her first sale to a stranger. She had been out all day giving a presentation at an architecture conference so it wasn't until late when she got home and checked her email. "I saw that I had a sale and I thought, 'Wow! Something really happened here,'" says Polina. She steadily sold more and more of her sculptures, and today WireMyTree has almost 200 sales. She's even become a leader in the Greek Team where she originally sought help with her shop.
Read 6 Ways to Elevate Your Photography for more photo tips.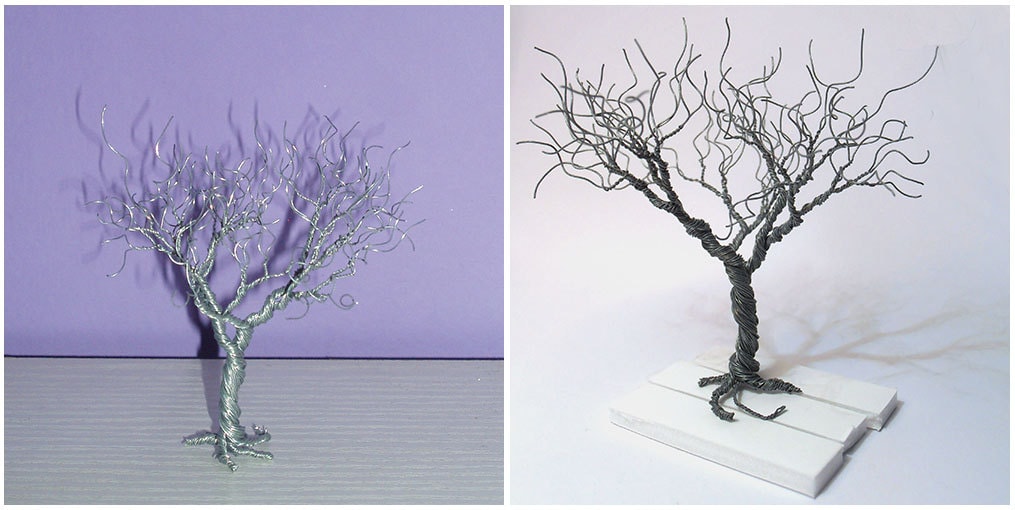 Tweaking titles and tags
Earlier this year, Jewel was thrilled to start selling her handmade greeting cards on Etsy. Based in San Carlos, California, wiishly was more than an Etsy shop to her. "The purpose behind my shop is to donate a percentage of my revenue to a hunger-based nonprofit organization," says Jewel. But when wiishly opened for business in January, her cards weren't greeted with immediate success.
Jewel wasn't sure why shoppers weren't buying. She read the Seller Handbook, posted questions in the Forums, and perused threads about other seller's experiences—what had and hadn't worked for them. After reading tips on SEO and getting found, Jewel realized that her titles and tags weren't optimized for search. Since her social values were so important to her, it had seemed logical to include keywords in her listings that emphasized this. But shoppers looking for a charming and unique anniversary card probably wouldn't be searching "anniversary card for good cause" or "greeting card for social good."
Jewel realized she needed to start thinking like a buyer. What words would shoppers type into search when looking for these types of items? She brainstormed phrases that highlighted features important to her target market, like the fact that the cards are customizable and handmade. She added keywords like "custom birthday card," "handmade greeting card," and "card for her." A few weeks after giving her keywords a makeover, Jewel made her first sale to a customer in Queens, New York in February 2017. "I was with my mom when I saw the notification on my Sell on Etsy app," she says. "I was so excited, I started jumping up and down!" Jewel continued to make sales in her shop, and today she's feeling hopeful for wiishly's future.
For ideas on finding the right keywords for your shop, read Brainstorming Keywords for Tags and Titles.
Marketing through social media
In 2015, Marleen Kleiberg opened an Etsy shop for her watercolor paintings, marleenart, in Putten, Netherlands. Several months passed, and she still hadn't made her first sale to a stranger. She started reading the Seller Handbook and the Forums, and she joined the Netherlands Team. Through these resources, she learned about the benefits of promoting your business on social media. There was just one problem: up until now, she had never needed a smartphone. She took the plunge and purchased her first one, and started an Instagram account for her shop.
She began promoting her impressionistic landscapes and still lifes right away, posting photos and using hashtags in her captions. About a month later, Marleen received a direct message on Instagram from a shopper in New York, New York, asking if he could buy one of her paintings. She explained how he could purchase it in her Etsy shop and made her first sale. "That's how I learned that after I list something, I need to promote it on my Instagram," says Marleen.
Thanks to that sale, Marleen felt motivated to make, list, and post more. "It kept me painting and kept me going," she says. "I experimented to see what worked and how I needed to present my work. I learned what people liked by observing their reactions and comments." Shortly after her sale to the New York buyer, Marleen's dedication to staying active on social media helped her catch the eye of influencers as well. A popular blogger found her Instagram account and featured marleenart paintings on the blog, leading to more sales, views, and likes for Marleen. Today, Marleen has made more than 180 sales. Her Instagram account @marleenart boasts over 4,500 followers, and Marleen says at least 20% of her sales originate from her Instagram account.
Read How to Promote Your Shop on Social Media for social media tips.
Hearing that "cha-ching" sound for the first time doesn't always come quickly, but a little research, effort, and patience can pay off. If you're not quite there yet, get started by Self-Critiquing Your Shop and find more tips on getting your first sale by reading I Opened My Etsy Shop, Now What?
How did you get your first sale? Share in the comments below.

Words by Tess Duncan
Tess Duncan is an editor for Etsy's Seller Handbook. She enjoys taking 35mm photos, admiring long Furbies, and staying up too late. She's never met a chocolate chess pie she didn't like.