ø¤º°`°º SAVE MORE ø¤º°`°º
<Shipping Cost is USD$0.10 EACH for the Additional Items.>
_.__.__.___.___._____.______._______._________.
Over 400 varieties to fill your garden, feel free to visit
https://www.etsy.com/shop/seedsshop
_.__.__.___.___._____.______._______._________.
Name: Rose (Pink)
Quantity: 100 Bulk Seeds/per bag OR 100 grams(approx. 3800 Seeds)
Germination temperature: 20-25° C
Germination time: 40 Days
Growth optimum temperature: 10-25° C
Spacing: 20*20
Flower Color: Pink
How to grow:
Rose on soil not ask for much, just with some humus soil aggregate structure can be good training as long as the following three links will make good growth: Rose is afraid of
(1) Rose is drought tolerant plants, but it is afraid floods. It is necessary use non-glazed bonsai pots of soil cultivation. The principle is "do not pour water on it when soil is not dry. Wet it completely when you pour water on soil."
(2) Lend a high concentration of fertilizer (especially fertilizers) will result in the death of local rot.
(3) All plants need sunlight. Rose like sunshine too. Fertilization should be diligent in summer, every 15 to 20 days to be applied once a watering time after fertilization to prevent burning seedlings. Fall pruning should be to prevent excessive growth, flowering and plant type of beauty.
Rose more aphids, pay attention to prevention and treatment
Learn more about the shop and process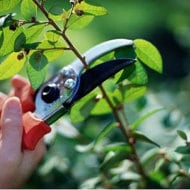 Ka Man Leung
Heirloom 100 SEEDS Pink Roses Rose Gentleness Admiration Flower Bulk Perennials B3003
---
Shop similar items from sellers around the world