This item sold on July 16, 2012.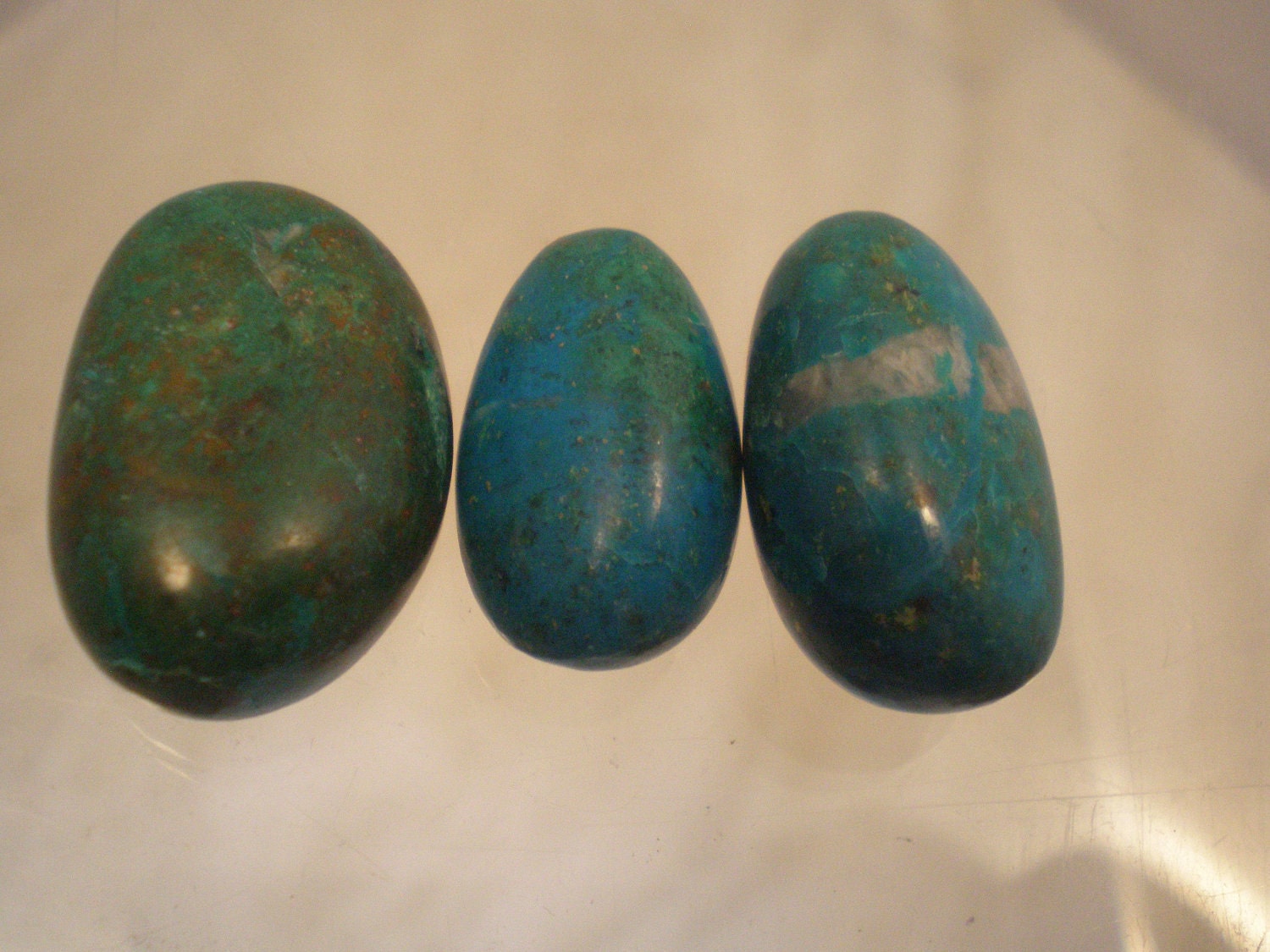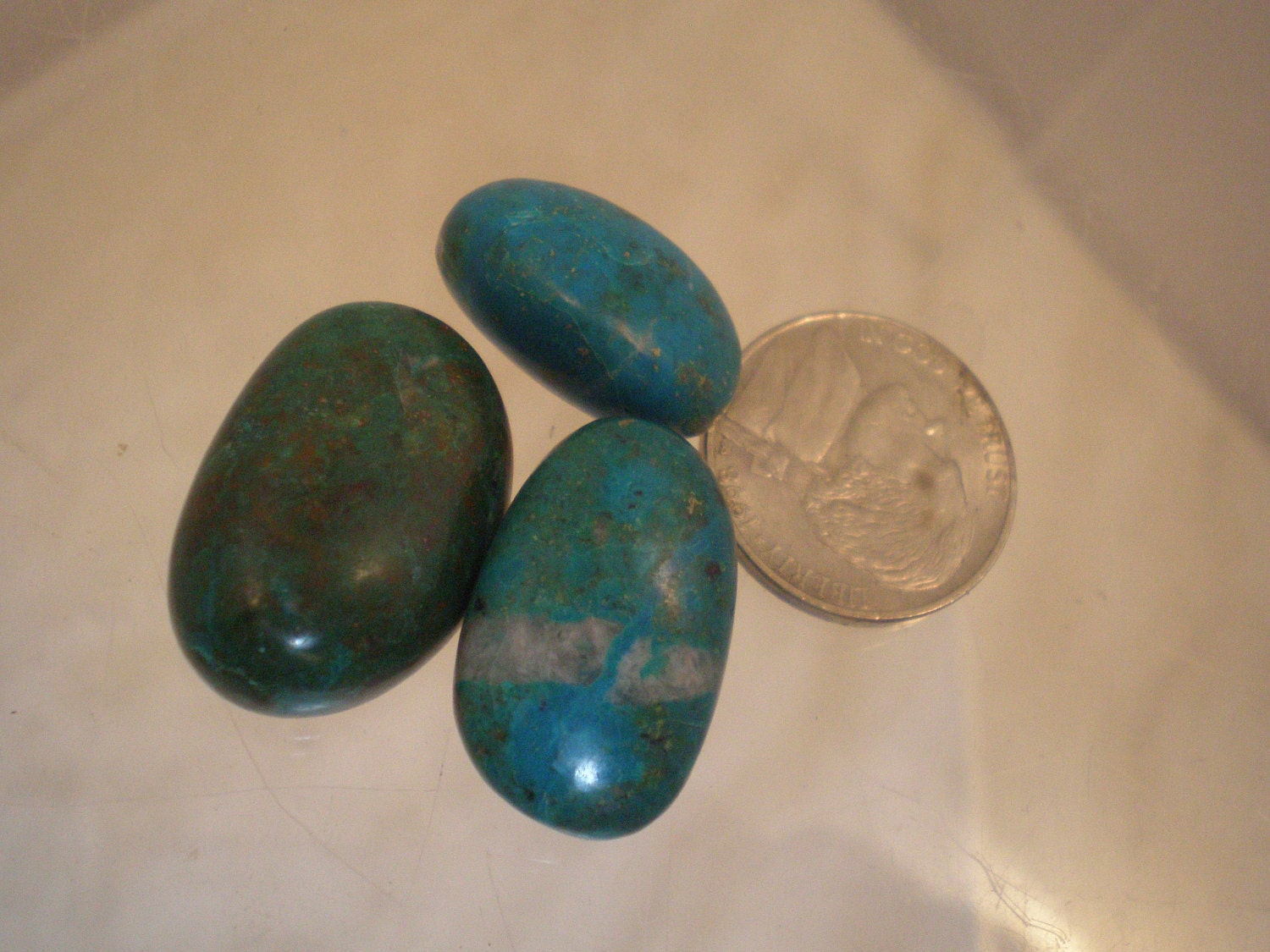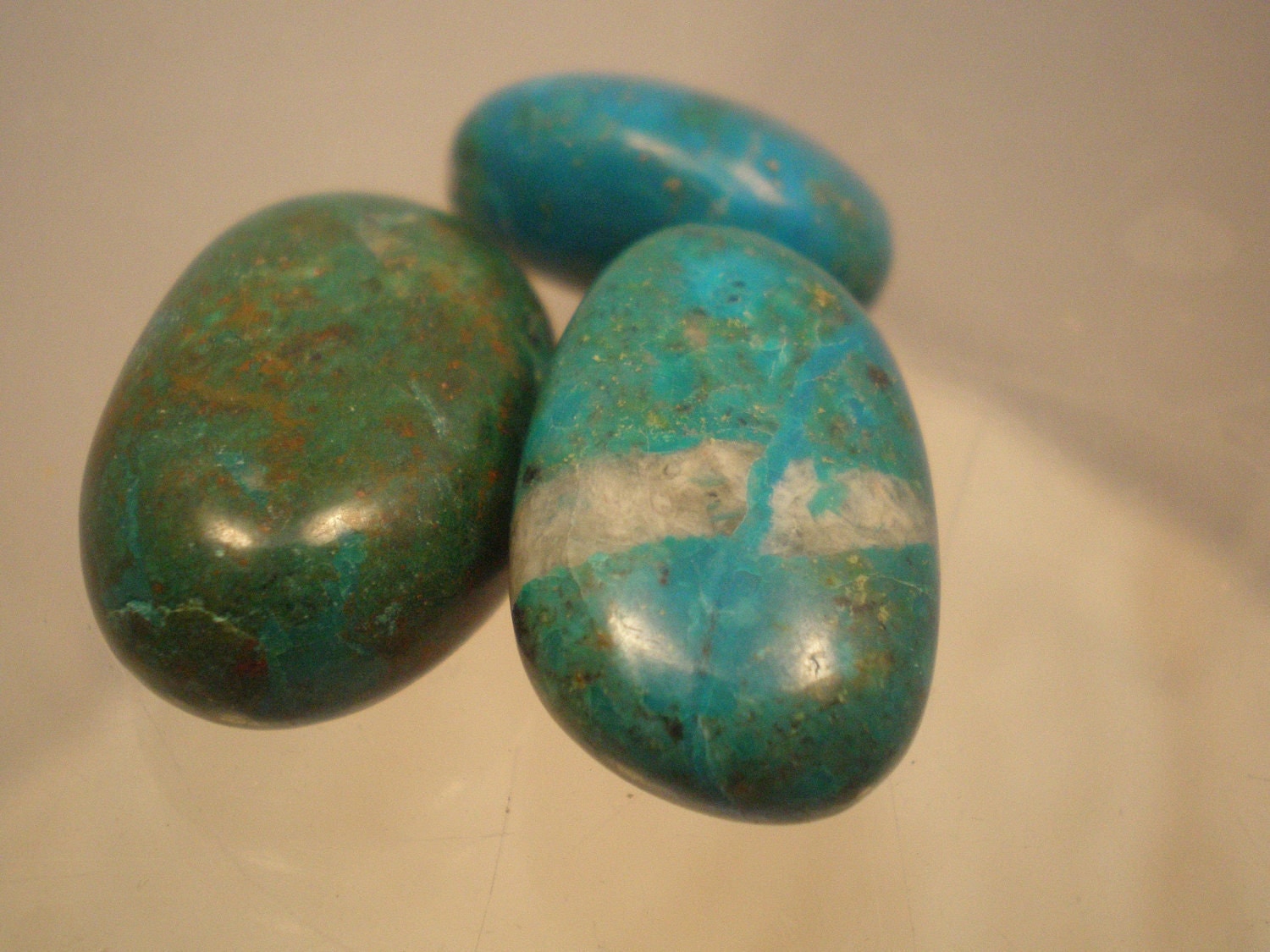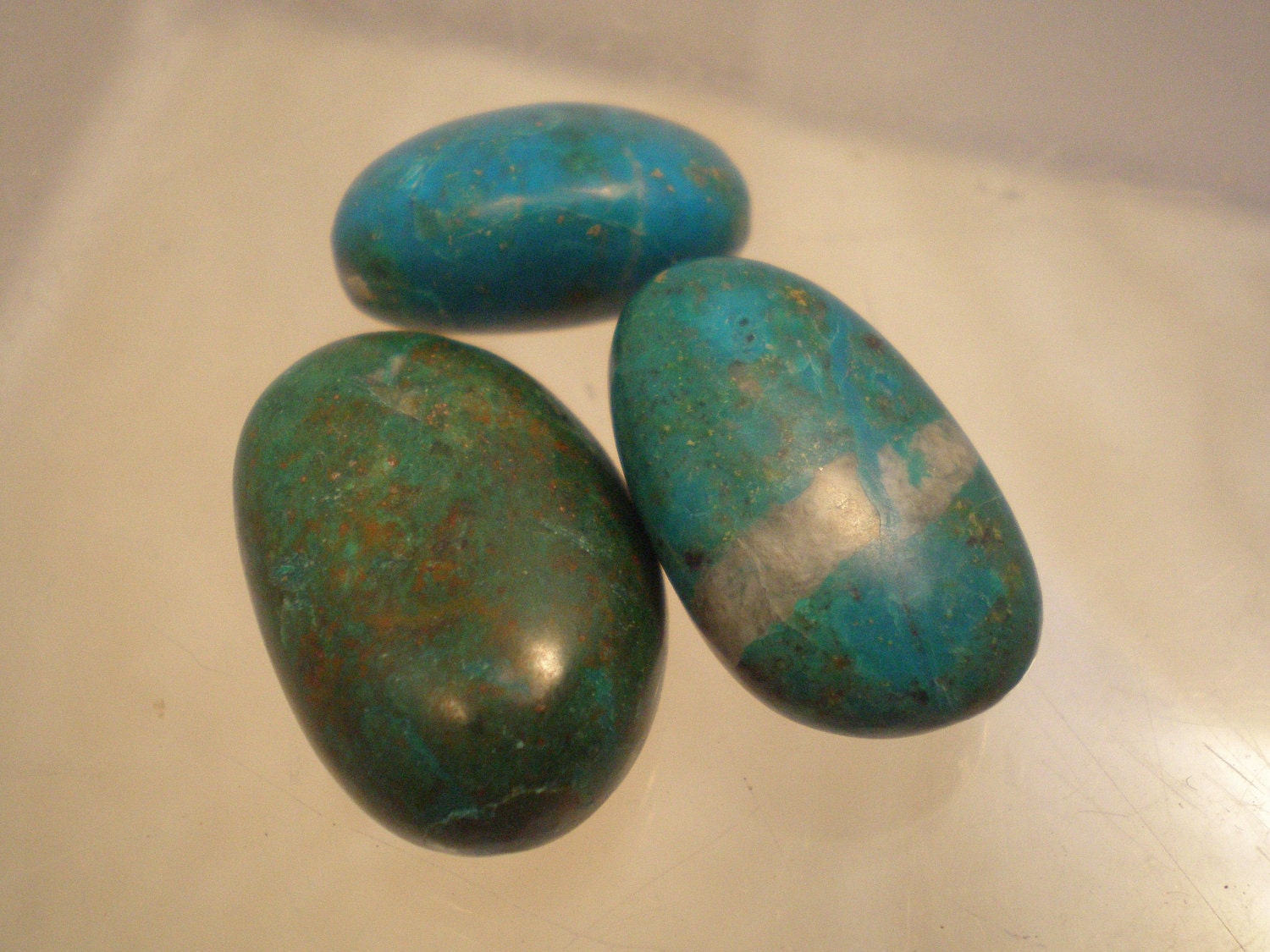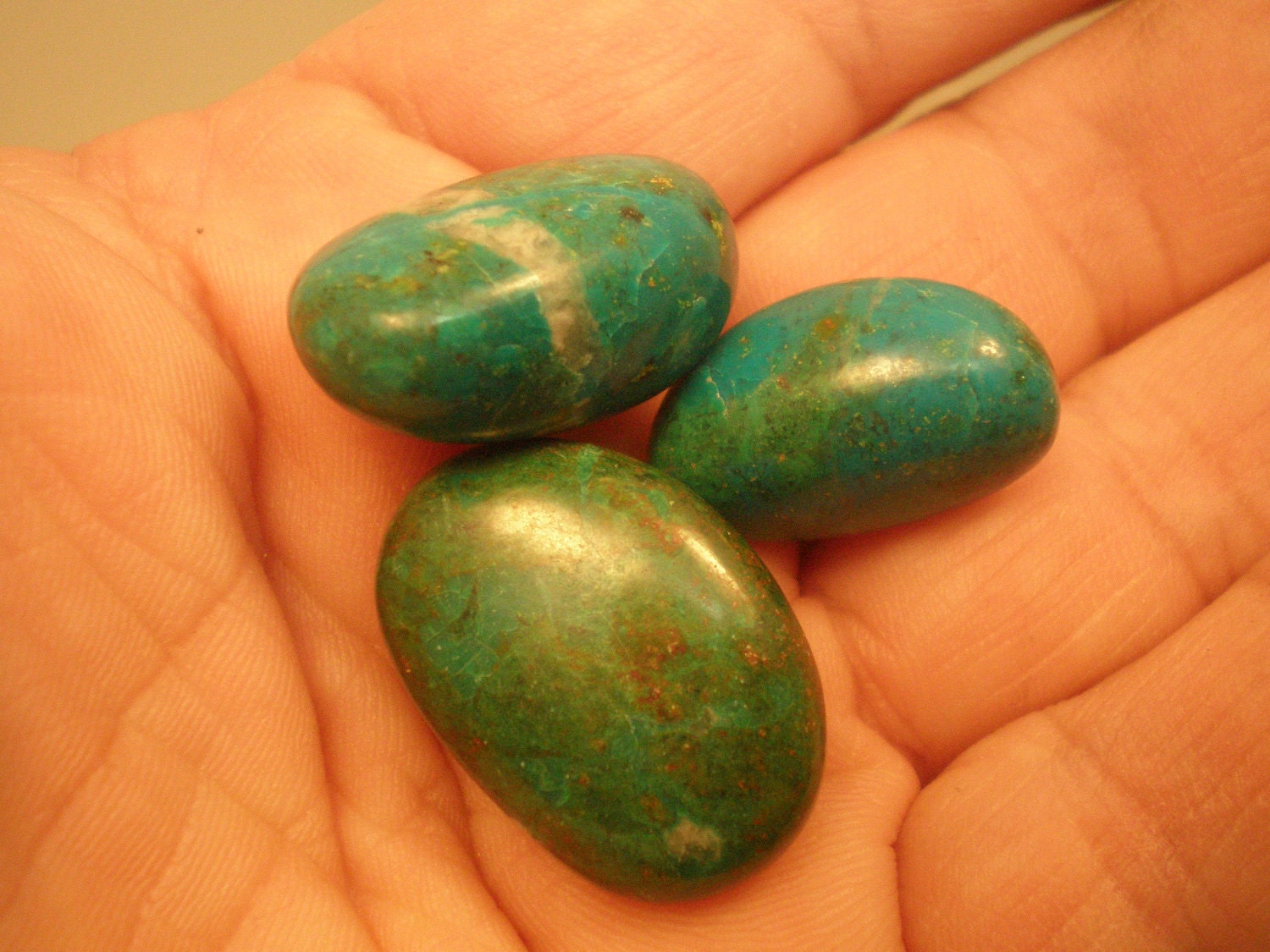 Here are three very nice polished chrysocolla nuggets from Peru. Traces of Malachite in them too. Chrysocolla is very closely related to turquoise and is often mistaken for it. This is thought to be a very strong healing stone for chronic pain. You will get all three stones pictured. They weigh 19.7 grams together and are about the size of pecan nut halves.

You will receive the exact stones that appear in the photos.

Metaphysical properties:
CHRYSOCOLLA: Inter-strength is enhanced by this stone and aids to dispel negativity. It is thought to sooth chronic pain caused mainly by arthritis, rheumatism and tendinitis. Helps with stamina and vitality. Instills wisdom and the gift of listening.
MALACHITE:Protection on airplane flights. Assisted with diagnosing the root of both physical maladies and emotional problems. The stone of transmutation and change, clears the way and smooths out the journey. Provides grounding and balance.

Because these properties spring mainly from "lore" and "faith" I can not guarantee the level of effectiveness. They may be strong or they may be very subtle. Either way I think they are lovely and pray they will bring you optimism, happiness and comfort.
3 Chrysocolla Nuggets, Peruvian Chrysocolla with Traces of Malachite, Nice For Rieki, Wire Wrapping, Healing Work
---