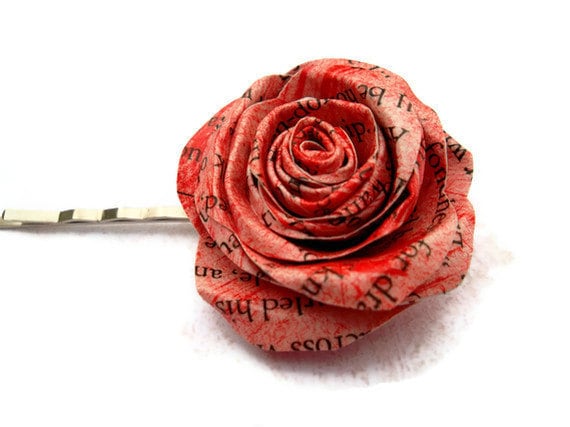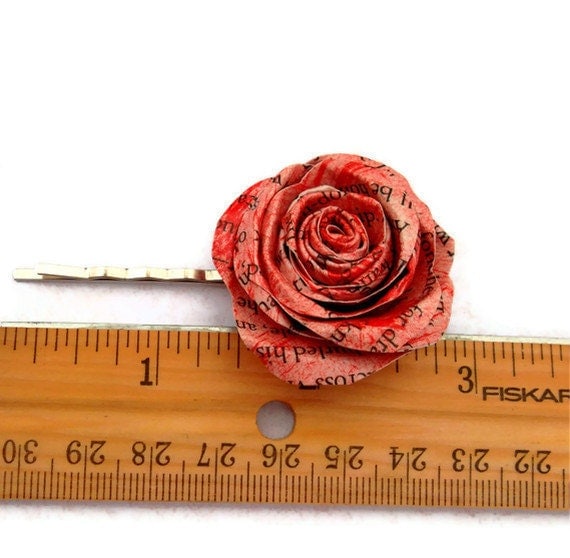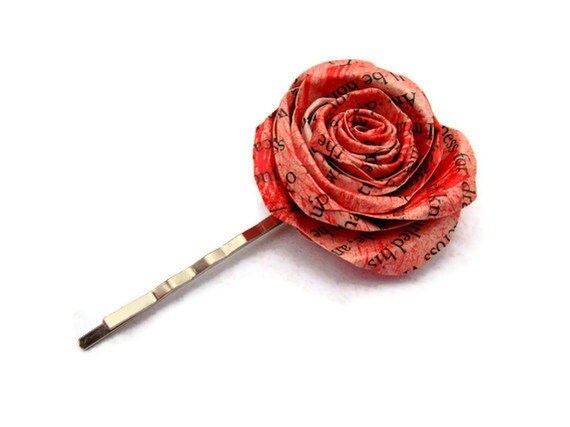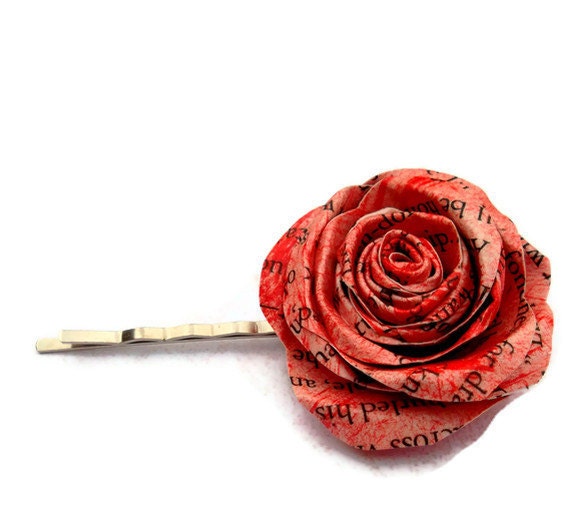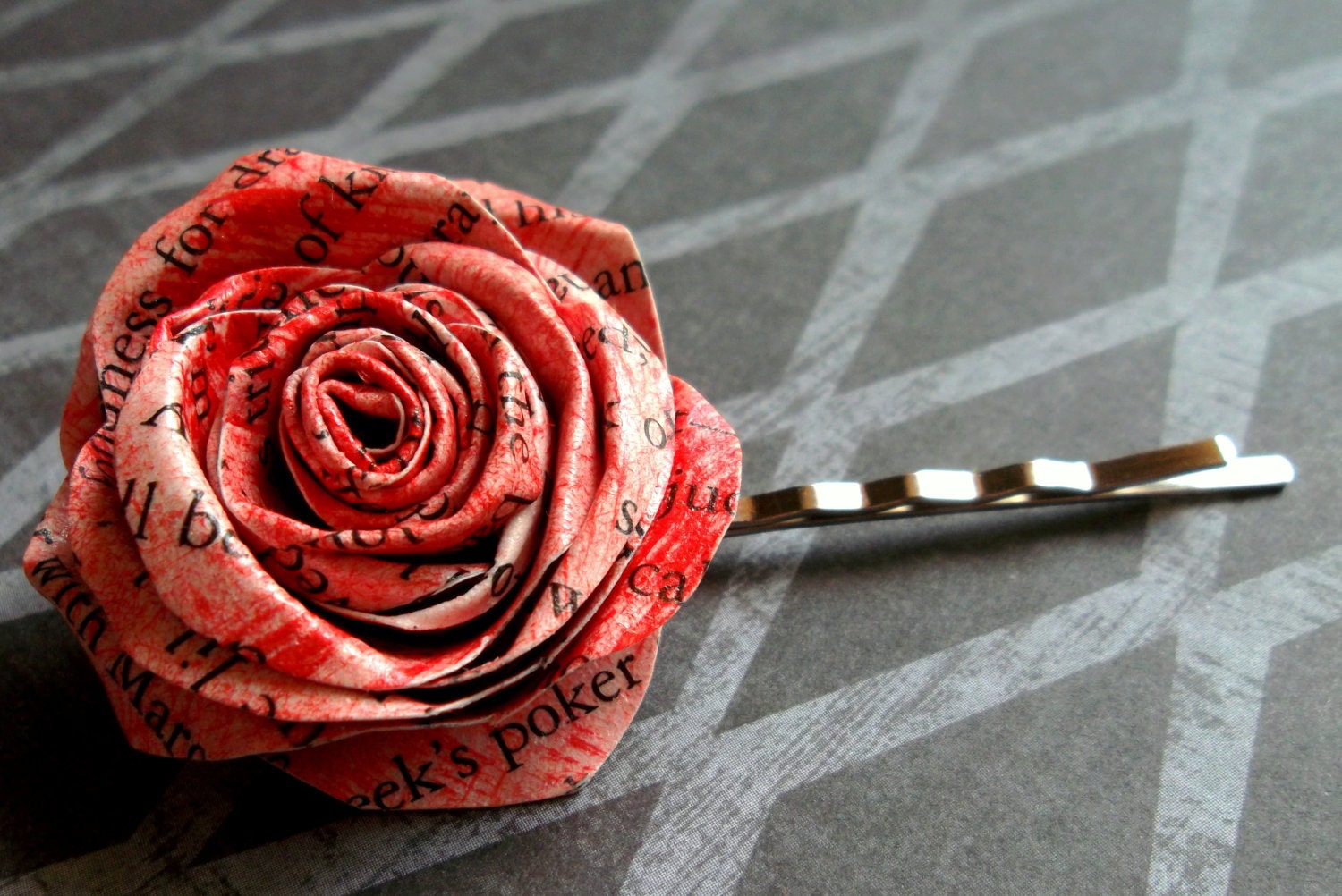 I love books. I wanted to share my love for books. I want a piece of literature with me everywhere I go, so I began making these roses.

This rose is made with two book pages, lightly dry brushed with red paint to give it the rosy hue while still keeping the text visible. The flower was rolled by hand, each fold of each flower delicately tucked and folded, giving it the appearance of an actual rose. It is 1 1/2" wide, and secured to a 2" bobby pin.

The rose has been coated with sealant to protect it from the elements, but I do not recommend extended exposure to water.

Would you like a matching pendant, headband, or brooch? Contact me!