This item sold on December 21, 2012.
Stone: Calcite phantom in Tourmalinated Quartz formation

Dimensions of pendant: 53mm(2.04")x 14mm(0.54")x 11mm(0.42")



A very rare and interesting Green Tourmalinated Quartz form from Brazil. When I saw this Quartz crystal it caught my eye. It has fine, hair-like Green Tourmaline crystal forms within a Quartz crystal with Elestial faceting and terminations, and an interesting white, fluffy mineral phantom at its center. Nice translucence, but average clarity because of its inclusions, with minor damage to the top termination, and nice clean Elestial facets all round. The crystal weighs 35.2cts. While doing some research as to what that mineral phantom might be there was only one Quartz phantom type it bore a resemblance to. A Calcite phantom. I couldn't believe my luck! A Calcite phantom within a Quartz crystal is one of the rarest types of phantom there is. Calcite is one of the most common mineral types out there, as is Clear Quartz, but a phantom of it within Quartz hardly ever happens! Finding one within a double terminated, Elestial Tourmalinated Quartz form makes it even rarer still. I only saw them within normal Quartz forms in my research. Quite a rare and interesting Tourmalinated Quartz crystal indeed! The great thing about minerals included in Quartz is that not only do some varieties have their own properties, but that the Quartz actually amplifies the properties of the mineral within it.


Phantom crystals are recognised by a shadowy, and sometimes quite thick and visible, layer within the Quartz crystal of another mineral type. The "phantom" within the crystal is in the shape of the crystal itself, as the inclusion of the other mineral type was laid over the top of the stone during its growth, and then the Quartz grew over the top of it again. A Phantom Crystal is said to symbolise the universal awareness. Its purpose is meant to be to stimulate healing for the planet, and to activate healing abilities in individuals. For this purpose it's believed to connect to a spiritual guide, and enhance meditation. A Phantom Quartz is thought to help access the Akashic Record, reading past lives and recovering repressed memories, to put the past into context. It's believed that it can also take you into the between-lives state.
Healing lore says that a Phantom Crystal can help to treat hearing disorders, and also to open clairaudience.

Elestial crystals are recognised by stunted or skeletal terminations and/or facets. They are thought to have a gently flowing energy that removes blockages and fear, to balance the polarities, and to open the way to necessary change. They are meant to be sustaining and comforting, and to be helpful in overcoming emotional burdens, and in connecting to the eternal self. Elestial crystals are also thought to be able to take you into other lives to understand your karma, or deep into yourself to give you insight into the spiritual processes at work.


Calcite is thought to be a powerful amplifier and cleanser of energy. Just having a piece of Calcite in the room is said to clean negative energies from the environment and to heighten your energy. It's believed to remove stagnant energy from within the body as well. Calcite is thought to be an active crystal type that will speed up development and growth. It's also thought to be a spiritual stone linked to the higher consciousness, that will facilitate the opening of higher awareness and psychic abilities, channeling, and out-of-body experiences. It's said to accelerate spiritual development too, and to allow the soul to remember experiences when it returns to the body. Psychologically, Calcite is believed to connect the emotions with the intellect, creating emotional intelligence. It's said to have a positive effect, especially where someone has lost hope or motivation. It's meant to combat laziness, aiding in becoming more energetic on all levels. On a mental level, Calcite is thought to calm the mind, teach discernment and analysis, stimulate insight, and boost memory. It's said to facilitate knowing which information is important, and then retaining it. It's also believed to give you the ability to change ideas into action. Meant to be a useful stone for study as well. Emotionally, Calcite is meant to alleviate emotional stress and replace it with serenity. Thought to be a stabilising stone, enhancing trust in yourself, and strengthening the ability to overcome setbacks. Spiritually, when used in a chakra layout of the appropriate coloured Calcites(it comes in all the colours of the rainbow), it's thought to cleanse, balance, and energise all the chakras.


Quartz is known as the most powerful healing and energy amplifier on the planet because of it's unique helical spiral crystaline structure. Is used as an energy stabiliser and amplifier within all electrical equipment for this very reason. Most modern watches wouldn't work without it either. If you ever needed a scientific basis for crystal healing, there it is. Quartz absorbs, stores, releases, and regulates energy and is excellent for unblocking it. When acupuncture needles are coated in Quartz, the effects increase by an estimated ten percent. Has been demonstrated by a Kirlian camera that holding a Quartz crystal in your hand doubles your biomagnetic field. It enhances muscle testing and protects against radiation. It also generates electromagnetism and dispels static electricity. On less empirically proven levels, Quartz is believed to cleanse and enhance the organs and subtle bodies and act as a deep soul cleanser, connecting the physical dimension with the mind. Spiritually, Quartz is meant to raise energy to the highest possible level. It's also thought to enhances psychic ability and attunes you to your spiritual purpose. Mentally, Quartz is meant to aid concentration and unlock memory.


Tourmalinated Quartz has additional properties of its own. It is thought to bring together the properties of Tourmaline and Quartz. Tourmalinated Quartz is believed to be a very effective grounding stone, it strengthens the body's energy field against external invasion, and deflects negative environmental influences. It's also thought to be able to dissolve crystallised patterns and release tension on any level. Tourmalinated Quartz is meant to be a stone that harmonises disparate and opposite elements and polarities, and to turn negative thoughts into positive ones. Also, to help integrate and heal the shadow energies, alleviating self-sabotage. Tourmalinated Quartz is also known as an effective problem solver.


General properties said to be for all Tourmalines include the ability to cleanse, purify, and transform dense energy into a lighter vibration, via transmutation of energy. Their ability to transmute energy is scientifically proven, as they generate electrical charge when heated or put under pressure along the axis of the crystal, changing the heat or pressure into electricity. They are also thought to ground spiritual energy, clear and balance all the chakras, and form a psychic shield when in contact with the body's energy field. Believed to have a strong affinity with devic energies, it is supposedly excellent for gardening endevours of all types. Tourmalines are also thought to be powerful mental healers, balancing the hemispheres of the brain and transmuting negative thought patterns into positive ones. They are meant to be helpful for treating paranoia, and for overcoming dyslexia, as they are said to improve hand-eye coordination and the assimilation and translation of coded information. They are also meant to be good for balancing male-female energy within the body.

As well as the general properties of all Tourmalines, Green Tourmaline has these additional properties. Green Tourmaline is known as an excellent healer, and helpful for visualisation. It's said to open the heart chakra, promote compassion, tenderness, patience, and a sense of belonging. Thought to be a nurturing stone that brings balance and joy of life. Green Tourmaline is meant to transform negative to positive energy, as with all Tourmalines, and to dispel fears, promoting openness and patience. It's also meant to rejuvenate and inspire creativity. With Green Tourmaline, you're thought to be able to see all possible solutions and to see the most constructive. It's also thought to magnetise the wearer to prosperity and abundance. Is thought to overcome problems with father figures. It's also believed to facilitate the study of herbalism and enhance the application of remedies, and to have the power to heal plants, because of a very strong Vedic connection.



Payment via credit card is no problem. Just contact me with a convo after you've made a purcase and selected "other payment option" instead of Paypal, and I'll send an invoice from Paypal to your email address with a link that allows for credit card payment.

Payment via bank transfer is for Australian buyers only. Please contact me for banking details if you wish to use this option. International banking transactions incur fees that are quite hefty, and can confuse totals.
Learn more about the shop and process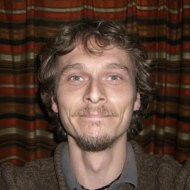 Adam Farrall
Ultra Rare Calcite Phantom Toumalinated Elestial Quartz Crystal Sterling Silver Wire Pendant
---
Overview
Handmade item
Materials:

included quartz, calcite, verdelite tourmaline, phantom quartz, 925 sterling silver wire

Ships worldwide from

Australia

Feedback: 621 reviews
Favorited by: 6 people