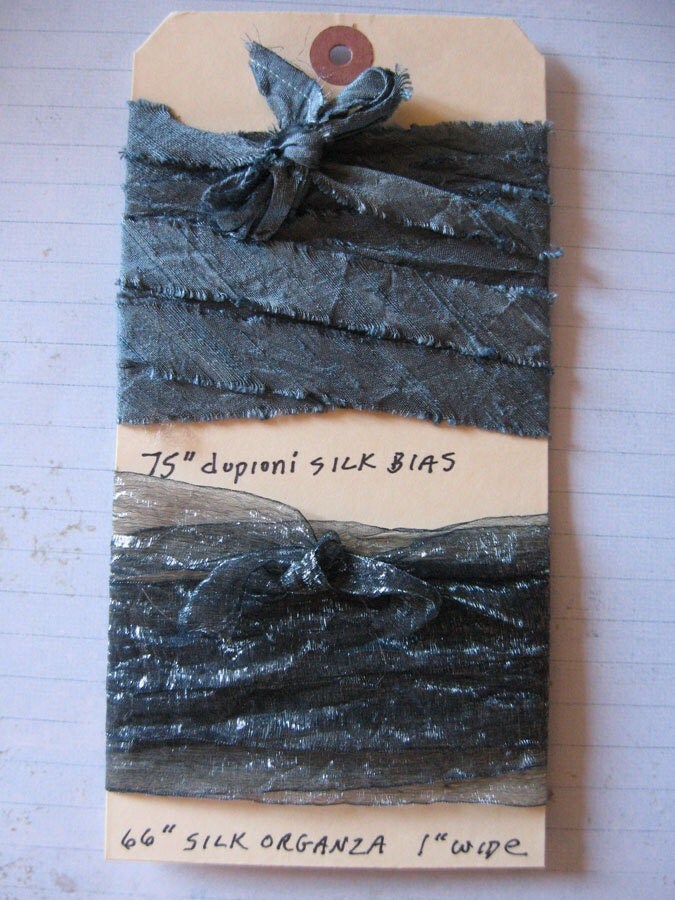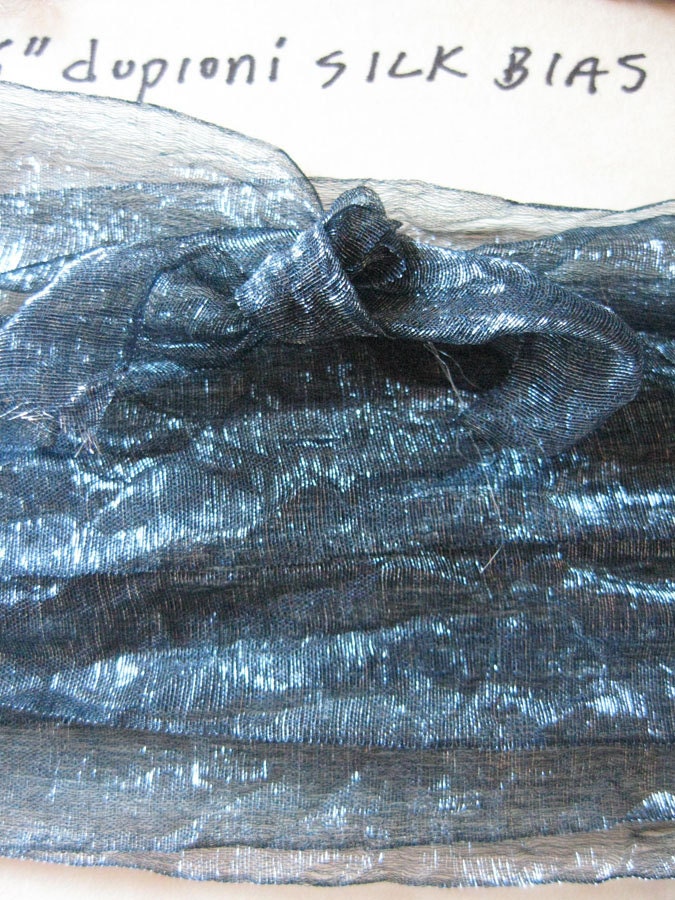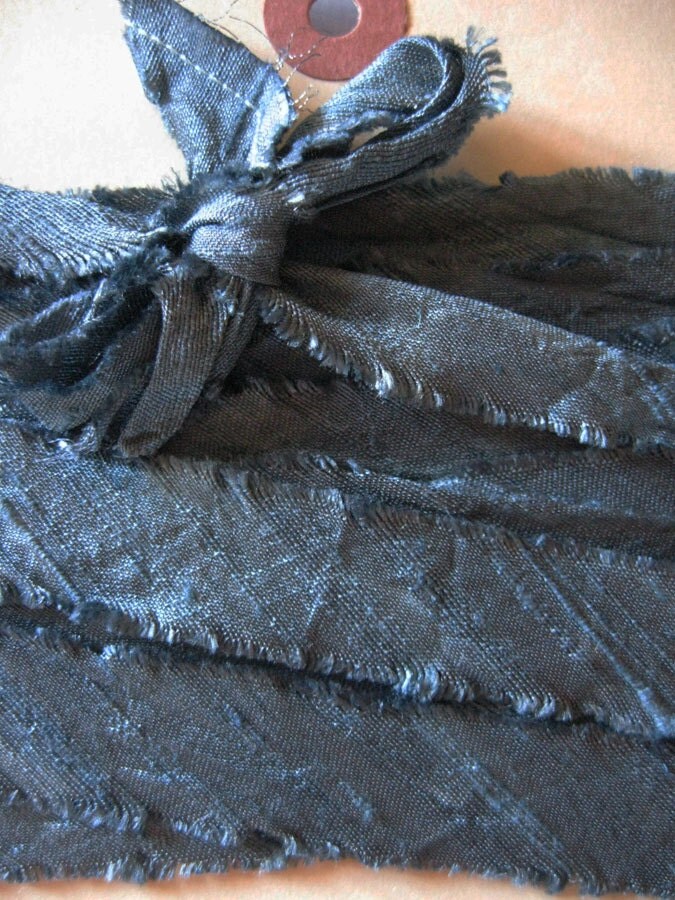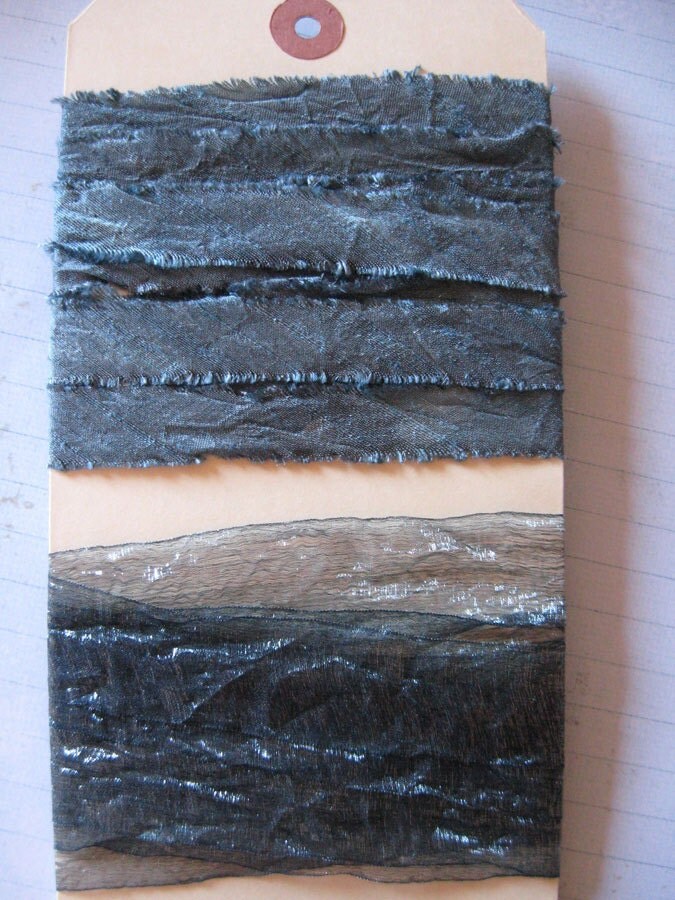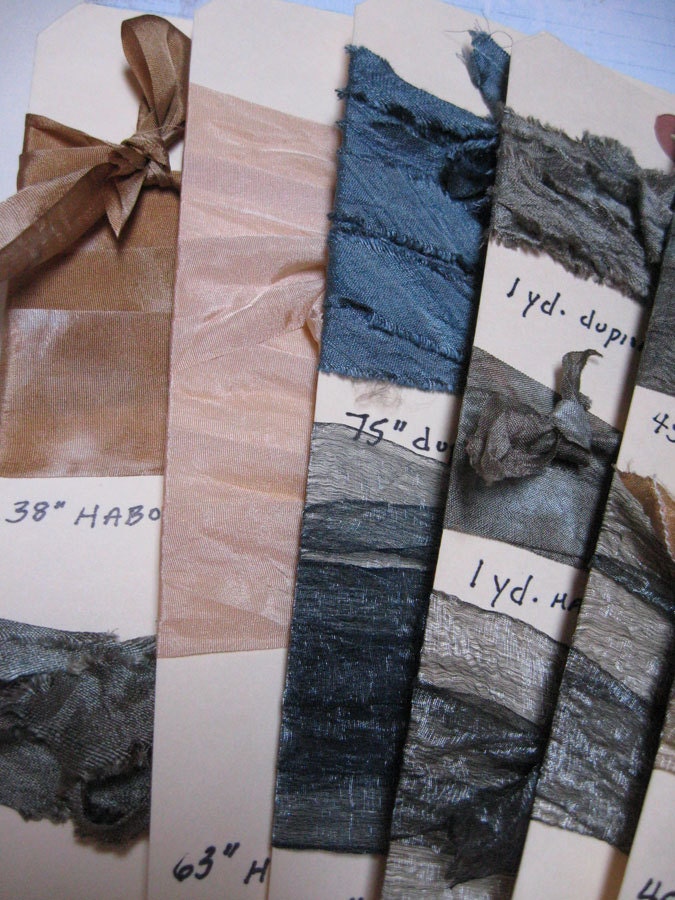 Hand dyed ribbons in shades of blue.

75" of dupioni silk bias ribbon. This ribbon was low water immersion dyed for a mottled, watery look. It is 3/4" wide but has not been ironed so the width varies. Many people prefer the unironed "shabby chic" look but it can be steam ironed on silk setting.

66" of silk organza 1" wide ribbon. This ribbon is not ironed either but can be CAREFULLY! Organza has a tiny bit of nylon in it and if the iron is too hot it can melt.

The colors are a steel blue color.

Ribbons can be used in so many projects, necklaces, bracelets, book ties, whatever your imagination lends itself to!