This item sold on July 20, 2012.
Perfect for Memorial Day & Father's Day!!!

I've been holding onto these items for a while, but it is time for someone else to enjoy them. This is a large lot of army-issued gear, United States War medals & pins and even a Saudi Arabian medal & pin issued for Operation Desert Storm. It was awarded two and brought back by an M1 Abrams Tank gunner that served in the liberation of Kuwait. All items are pictured below. Here is a quick list of the items included (Read the whole list. The last item is the fun one.) I am selling the entire collection for $150. It is perfect for the collector or creative-minded person that wants authentic military material for projects.

1. Tank Gunner Helmet, including the entire radio/headset apparatus & wiring.
2. Standard issue camouflage jacket with the name "Black" on one side and US ARMY on the other
3. 5 Army-issued canisters for ear plugs (each with ear plugs included)
4. Stainless steel canister for matches, filled with yellow-tip matches
5. Basic gun cleaning kit in a nice Velcro pouch
6. 5 US ARMY patches that read "US ARMOR CENTER"
7. Army achievement Medal (in nice, original case)
8. Army Commendation Medal (in nice, original case)
9. Kuwait Liberation Medal issued by the government of Saudi Arabia (in nice, original case)
10. National Defense Service Medal
11. 35th Armor Unit Crest Pin
12. 3 US ARMY Black Metal Hat Pins
13. 1st Armored Division, Desert Storm Challenge / Unit Coin
14. 2 112th Armor "Rarin' to Go" Distinctive Unit Insignia Pins
15. The warhead tip from a 120mm M830A1 HEAT-MP-T round! (It measures 4 1/8" long and 1 7/8 wide at its widest point"

This is a great looking collection and includes a couple of hard-to-get items you can't find anywhere else online. I can definitely supply additional photographs if you would like. I am willing to personally deliver it if you are located in the DFW area if you need it quickly.

Please feel free to message me with any questions about this or any other products. I specialize in books (vintage & not), paintings, home decor and antiques/collectibles priced under $200 (including a large variety of toys from the 80s). I have hundreds of additional items that have not yet been placed online. Let me know if there is something you are looking for. I just might have it.
Learn more about the shop and process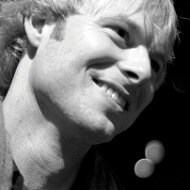 Colin Gilbert
Listed on May 24, 2012
183 views