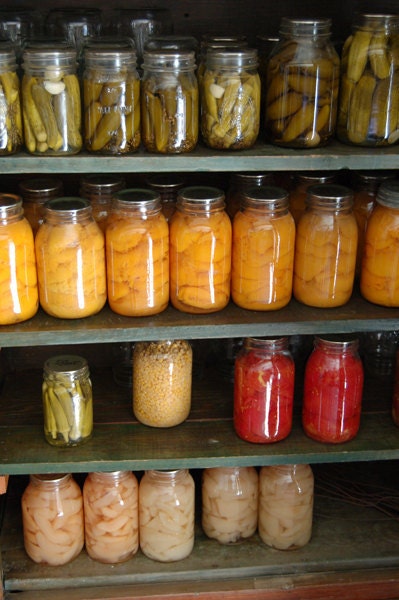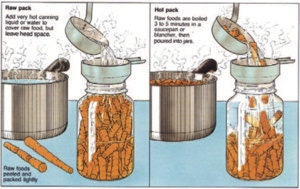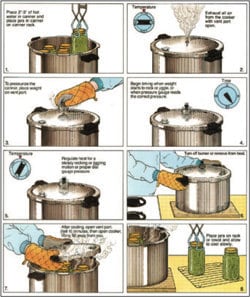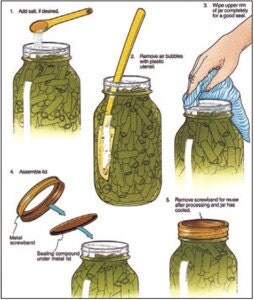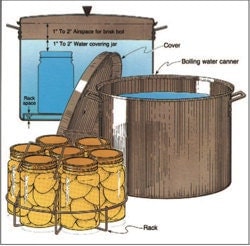 Preserving, Canning, Pickling and Dehydrating Food with Recipes

Entire 66 Books Collection Only $9.95.

Individual Books available: $3.99 just message me.

These are a Digital Download delivered to you within 24hrs.

****====================================================****

My Personal 100% Guarantee To You

If you Buy this Book Collection and after reading them,

You feel that You did not get Your Money's worth from them,

Message me and I will cancel your purchase and Refund Your Money.

And You Can Keep The Book Collection as My Personal Gift To You.

****====================================================****


===============================================

*****Reviews From Buyers of This Product:

This is a really neat collection, thanks
Buyer: shazcur558

just the best collection Ive ever scene thank you wil get a lot of use
Buyer: torisbeads

Outstanding!!!
Buyer: loisg46

i like it, one day all that information will come in handy, thank you so much!!!
Buyer: awp101261

OH WOW! This Is A Must Have! It Is Incredible! 5 Stars All The Way!!!!!!!!!!
Buyer: dagian_2001

Tressa the hairdressa (Puppycatmeow) says:
Thank you so much for this and for your perfect customer service

coinringman says:
Really nice item! Super fast shipping!

Joy (Rejoyce01) says:
Recommended: Super fast shipping, fantastic collection, easy transaction, great communication, thankyou kindly.

========================

66 Self Sufficiency Survival Books About Home Canning, Preserving + Homesteading.


This Collection is intended for education and informational purposes only.


Home Canning or Food Preservation, is the process of preserving foods, in particular, fruits, vegetables and meats, by packing them into glass jars and then heating the jars to kill the organisms that would create spoilage.


These 66 Rare Books and Reports are the most comprehensive collection that you will find.

Everything you need to know about canning, dehydrating, pickling and storing vegetables, fruit, and meat is in here, including the latest safety tips and procedures from the USDA, and to finish off this wonderful collection we have included a large selection of fantastic easy to make recipes for you.

RARE Books and Reports from the 1800's right up to today

This is the Must Have collection for your Homesteading and Survival library!

The Books in this Collection are:

The Canning Of Fruits And Vegetables - By Justo P Zavalla - 1916

The Secrets Of Canning - By Ernest F Schwaab - 1890

Recipes for the Preserving of Fruits, Vegetables, and Meat 1908 by E Wagner

The Secrets of Meat Curing and Sausage Making 1904 by B Heller

Butchers Packers and Sausage Makers - Red Book 1913 by G Sayer

The Butcher's Manual 1890 by John D Smith

Successful Canning and Preserving 1918 by Ola Powell

Lakeside Cookbook No:2 1878 by Donnelley

Home and Farm Food Preservation – 1918 – 276 pages

Preserving at home; a book for the home economist (1921) - 32 pages

Preserving vegetables by salting, drying, and storing (1918) - 16 pages

Uncle Sam's advice to housewives Volume 1 Only (1917) - 364 pages

Ayer's preserve book (1893) - 32 pages

The story of canning and recipes Marion Harland (1910) - 40 pages

A Practical Treatise on the Manufacture of Vineger,
with Special Consideration of Wood Vinegar - William T. Brannt - 1914

A Revolution in the Kitchen - Mr. Hugh S. Orem - 1910

Bacteriology Applied to the Canning and Preserving of Food Products - Edward Wiley Duckwall - 1899

Children in Fruit and Vegetable Canneries A Survey in Seven States - Ellen Nathalie Matthews - 1930

Dainty Sweets Ices, Creams, Jellies and Preserves - Archie Corydon Hoff - 1913

Every Womans Canning Book: The ABC of Safe Home Canning and Preserving – 1918 – 96 pages

Preservation of Food; Home Canning, Preserving, Jelly-Making, Pickling, Drying – 1919 – 42 pages

Preservation of food; canning, preserving, drying and preserving of eggs (1917) - 16 pages

Save it for winter; modern methods of canning, dehydrating, preserving and storing vegetables and fruit for winter use, with comments on the best things to grow for saving, and when and how to grow them (1918) - 206 pages

A little preserving book for a little girl (1920) - 197 pages

Housekeeper's manual for the preservation of fruits, vegetables, etc (1870) - 56 pages

Mrs. M. T. Wellborn's recipes for preserving fruits (1874) - 16 pages

A new American manual on the preservation of fruits, juices and syrups of fruits, vegetables, cider, milk, butter, etc. (1868) - 31 pages

The preservation of food in the home (1914) - 38 pages

Lowney's Cook Book – 1907 – 367 pages

The Complete Housekeeper – 1917- 397 pages

How to Save Money on Food: Home Canning – 1917 – 50 pages

Canning in the South (1893) - 85 pages

Canning, preserving and jelly making (1915) - 189 pages

Home canning & drying of vegetables & fruits (1919) - 32 pages

Vegetable gardening and canning; a manual for garden clubs (1917) - 96 pages

Disinfection and the Preservation of Food Together with an Account of the Chemical Substances used as Antiseptics and Preservatives - Samuel Rideal - 1903

Left Over Foods And How To Use Them - By Elizabeth O Hiller - 1910

Principles of Home Canning

Selecting, Preparing, and Canning Fruit and Fruit Products.

Selecting, Preparing, and Canning Tomatoes and Tomato Products:

Selecting, Preparing, and Canning Vegetables and Vegetable Products:

Preparing and Canning Poultry, Red Meats, and Seafoods:

Preparing and Canning Fermented Foods and Pickled Vegetables:

Preparing and Canning Jams and Jellies:

Canning, Preserving and Pickling – 1914 – 284 pages

Home Canning by the Cold Pack Method – 1917 – 62 pages

Balanced Meals with Recipes: Food Values, Drying and Cold Packing Menus – 1917 – 184 pages

Methods of Canning Fruits and Vegetables by Hot Air and Steam – 1890 – 523 pages

Preserving and Canning: A Book for the Home Economist – 1914 – 104 pages

The Book for all Households or the Art of Preserving Animal
and Vegetable Substances for Many Years – 1920 – 113 pages

The Whole Art of Curing, Pickling and Smoking Meat and Fish – 1847 – 175 pages

Canning Tomatoes - Step by Step Instructions on How To Can Tomatoes

Canning and Preserving – 1887 – 78 pages

Dehydrating Foods Fruits, Vegetables, Fish and Meats (with Recipes) – 1920 – 206 pages

PLUS THERE IS MORE

49 Delicious Easy Canning Recipes:

How To Make:


Apple butter
Apple juice
Apples—sliced
Applesauce
Spiced apple rings
Spiced crab apples
Apricots—halved or sliced
Berries—whole
Berry syrup
Cantaloupe pickles
Cantaloupe pickles, no sugar added
Cherries—whole
Cranberry orange chutney
Figs
Fruit purees
Grapefruit and orange sections
Grape juice
Grapes—whole
Mango chutney
Mango sauce
Mixed fruit cocktail
Nectarines—halved or sliced
Peaches—halved or sliced
Pears—halved
Pears, Asian–halved or sliced
Pineapple
Plums—halved or whole
Rhubarb—stewed
Zucchini-pineapple
Fruit salsas
Spicy cranberry salsa
Mango salsa
Peach salsa
Peach apple salsa
Pie fillings
Apple pie filling
Blueberry pie filling
Cherry pie filling
Festive mincemeat pie filling
Green tomato pie filling
Peach pie filling
Pear-apple jam
Strawberry-rhubarb jelly
Blueberry-spice jam
Grape-plum jelly
Golden pepper jelly
Peach-pineapple spread
Refrigerated apple spread (made with gelatin)
Refrigerated grape spread (made with gelatin)

Plus You Will Learn what these All Mean:

Acid foods
Altitude
Ascorbic acid
Bacteria
Blancher
Boiling-water canner
Botulism
Canning
Canning salt
Citric acid
Cold pack
Enzymes
Exhausting
Fermentation
Headspace
Heat processing
Hermetic seal
Hot pack
Low-acid foods
Microorganisms
Mold
Mycotoxins
Open-kettle canning
Pasteurization
pH
Pickling
Pressure Canner
Raw pack
Spice bag
Style of pack
Vacuum
Yeasts


This Collection is intended for education and informational purposes only.

No compilation and informational media policies, copyrights, resale rights,
or any other type infringements have been violated in relation to this listing.

Our modification and restoration process of this collection,
has resulted in our creating a new work (restored or annotated or improved work),
that gives us a clear and novated copyright to this modified version.

Please note.

This ebook collection is in PDF. file format.
You need an Adobe Acrobat Reader to be able to read the ebooks.
If you do not have Adobe Acrobat Reader installed in your computer,
you can download it from Adobe.
It's completely FREE.

I HAVE A 100% REFUND POLICY ~ FOR ANY REASON ~ SO YOU CAN BUY WITH CONFIDENCE ~

=====================

Shipping:

Shipping is FREE via Digital Delivery: This is a digital item. Once Payment is received, your download link will be sent via email to the Paypal email address that you made payment with. You will receive your digital download link for this collection of images within 24 hours, however, some email providers have spam blockers that prevent unknown emails from coming through, so if you have not received your item within 24 hours, please check your junk mail box or message me.
READ The REVIEWS 66 Self Sufficiency Survival Books About Homesteading Home Canning Preserving Download Now
---
Overview
Handmade Supply
Materials:

PDF, Digital Download

Ships worldwide from

Australia

Feedback: 958 reviews
Favorited by: 412 people
Shop similar items from sellers around the world