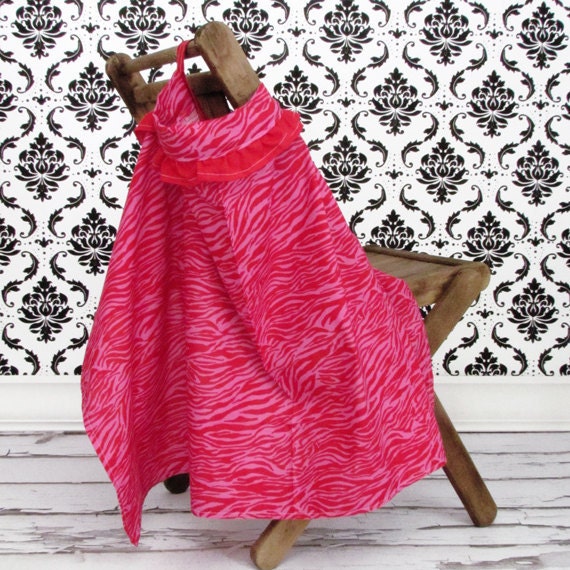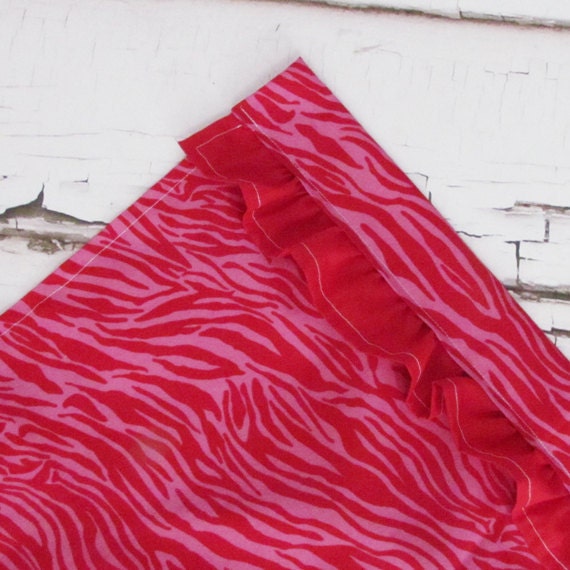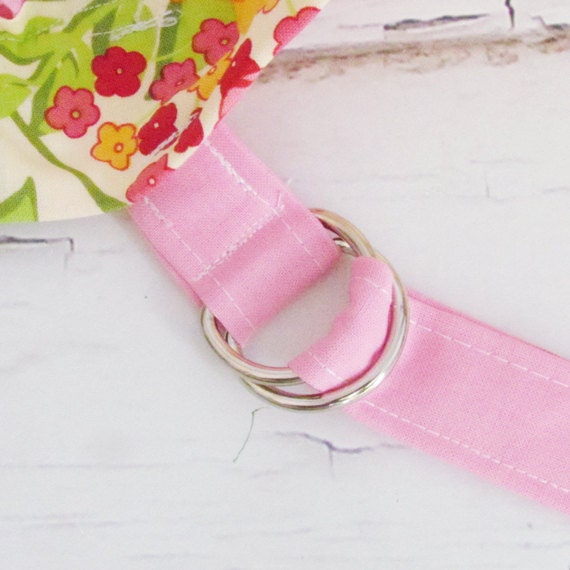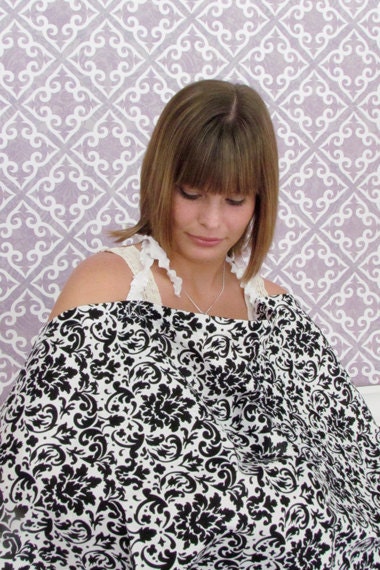 ♥Love the bond between you and your baby while also looking tres chic! If you are a shy momma like I was, nursing covers are a great way to breast feed or pump in public without having to worry about being exposed.

♥This nursing cover has plastic boning in the center that creates a peeking area so you can look down at your baby while nursing. It is also easily adjustable at the neck strap. All you have to do is loop the strap through the two D rings and pull until it comfortably fits around your neck.

Washing Instructions:
Cold wash on gentle cycle. Air dry to keep from shrinking. Iron Safe.

♥If you would like a custom order feel free to contact me and I can see what can be accomplished.

♥The item for purchase is in the first photo.
50% OFF - Entire Store - Pink And Red Zebra Print Ruffled Nursing Cover - Breast Feeding Apron
---