Frank Chacksfield's orchestra was one of the most popular and successful English dance bands of the nineteen-fifties, as each of the songs on this vintage record compilation show - each sold a million plus copies. Sure - it was the music of your grandparents - maybe it was "mood music" , maybe it seems like easy listening - but it was a full orchestra with all of its music carefully arranged. It was a good orchestra. Chacksfield gained some extra fame in the sixties by recording "The Beatles Songbook" - which was either sacrilege ... or groovy ... .... or Fab .... depending.
And what can I say about the cover of this old vintage record? nineteen disembodied heads of pretty women against a background of midnight blue. What was London thinking? It' a little spooky, if not downright eerie and .... unsettling.
THE MILLION SELLERS - FRANK CHACKSFIELD AND HIS ORCHESTRA
RICHMOND HIGH FIDELITY RECORD (budget subsidiary of London Records)
B20045
33 1/3 mono LP
1957
There's not a single obscure tune on this record:
- I'M GONNA SIT RIGHT DOWN AND WRITE MYSELF A LETTER
- FRIENDLY PERSUASION
- LAURA
- STRANGER IN PARADISE
- YOUNG AT HEART
- SENTIMENTAL JOURNEY
- JEALOUSY
- MY PRAYER
- TRUE LOVE
- STARDUST
CONDITION:
Cover Has mild surface rub and a record ring just visible - splitting just barely starting on spine edge - softly bumped corner tips - the original owners address label is affixed to the rear cover (contemporary with the record)
The record disc itself is bright and clean and plays with a low moicum of extraneous noise - mild background crackle and scattered tics and pops - no skips or stops that I heard
New Clean paper liner (the original glassine liner is still present.
http://www.etsy.com/shop/Brothertown
http://www.etsy.com/shop/ProfessorBooknoodle
http://www.etsy.com/shop/CityBeatVintageVinyl
Learn more about their shop and process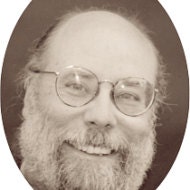 J.B.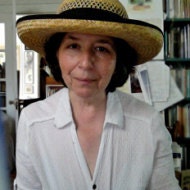 Amy B.
The Million Sellers - Frank Chacksfield Orchestra - Vintage Vinyl Record Album, 1957 Richmond LP - Orchestral Music
---