There are many awesome purposes to this printable and I hope your family benefits from them as much as mine does! First and foremost, I use this board to encourage helpfulness and chore tracking. We have a busy family of 6 and our home can easily fall victim to disarray if I'm the only one keeping things straight. Second, these boards help the kids manage their time wisely. Not only are they encouraged and rewarded for being helpful and kind, these boards encourage them to spend their time doing a variety of things that make them happy. Happy moms make happy kids and happy kids make happy moms! Third, we use the board to track chores and allowance. I think this is the MAIN reason the boards work so well. By attaching them to allowance, the kids are HIGHLY motivated to work on their boards and keep them filled with magnets. If they don't track their contributions, they don't get paid. And if they get snarky with me... they get a strike, so it even helps manage behavior - because NO ONE wants a strike! Finally, by teaching them to manage their own time - I spend ALOT less time nagging, snapping and reminding. I find much joy in teaching them independence and responsibility of themselves and believe it will stick with them as they grow.
INCLUDED IN THIS LISTING:
Included in this listing is a 6 pg PDF file for printing at home. It includes complete instructions for both crafting and managing this fun system, as well as all the strips for creating your boards, coordinating chore/idea cards and a fun weekly planner that you can print for each child. Also included are the original JPEG images of each chore card so you can add text digitally if you choose and an 8x10 JPEG image of the weekly planner for high quality photo printing.
HOW TO CRAFT THIS PRINTABLE:
To craft this printable, first print on white card stock, trim and laminate each strip. Then, simply glue each strip to a magnetic board (found at your local home improvement store) with a glue stick following the pattern shown above. The coordinating chore/boredom buster cards can also be printed and laminated - simply use a sharpie or wet/dry erase to customize... or customize the cards digitally by using the JPEG images. The planner can be printed and laminated as well - then use a wet or dry erase marker each week to re-use.
HOW TO USE THE BOARD:
Each day your child marks completed tasks by placing a magnet on top of the corresponding strip. This system works great as not only a unique boredom buster, but is a positive way to teach them to manage their time, chores, behavior and responsibilities. Using the daily tracker is the best part - each night you decided together how they did that day. Doing well doesn't necessarily mean they've done it all and have magnets covering their board - but it means they managed their time and contributed to the family in a positive way. Then, at the end of the week, reward them with something special (like a prize or allowance) based on how many total magnets they collected on their daily tracker. Set your own goals and rewards and use the board to manage it all. The "laundry star" can be earned once a week by being a laundry helper (you decide how they earn it, but even young children can learn to help)! If your kiddo isn't ready to help with the laundry yet, simply keep this square off your board and at it later if you choose. To make the matching magnets you see in my pictures above, I simply hot glued magnets to colorful floral vase fillers/marbles that can be found in the floral section of most craft stores (I got mine at Michaels).
HOW TO USE THE WEEKLY PLANNER:
At our house, the boards and planners are hung together and used together. On Sunday evenings, I have the kids plan out their week. What activities on are what days... this could include lessons, play dates, parties, family activities - and during the school year can be a reminder of library days and when projects are due. I have enjoyed teaching them to schedule their week and it empowers them to help keep track of (or countdown) to the fun activities on our schedule every week. I never have to worry about forgetting Karate lessons or missing a library day now that they are learning to keep me on track. :)
SAME THING, but SIMPLER:
http://etsy.me/1yNPXxp
↔↔↔↔↔↔↔↔↔↔↔↔↔
OTHER HELPFUL DETAILS
↔↔↔↔↔↔↔↔↔↔↔↔↔
★ "Build Your Own Bundle" ★
----------- COUPONS -----------
Spend $15, Save $5: SAVE5
Spend $25, Save $10: SAVE10
Spend $40, Save $15: SAVE15
Spend $60, Save $24: SAVE24
✱ Upon purchase, download your files here:
www.etsy.com/your/purchases
IMPORTANT NOTE: This listing is for the printable described above - no physical print or product will be shipped. Customer is responsible for downloading, printing and assembly. Print quality may vary depending on paper quality, ink quality and print settings. For best results, consider printing PDF's at a copy store and ordering photo prints of JPEG images. When printing at home, using high quality paper and your printer's BEST print setting will yield the best results.
✔ Personal Use ONLY
✔ Making up Printables to give as Gifts is OK
✔ Group Use Permission:
http://etsy.me/1EVCxDv
✔ For Clarification on Use... just convo me! :)
FACEBOOK: https://www.facebook.com/mycomputerismycanvas
BLOG: www.mycomputerismycanvas.com
PINTEREST: https://www.pinterest.com/colette1/
© 2010-2015 ALL RIGHTS RESERVED
Commercial/Mass Printing Prohibited
♥ All "Just So Scrappy" and "Crazy-4-Monograms" digital scrapbooking kits are used with permission & Lifetime CU Licenses. All other graphic elements/papers have accompanying CU Licenses or are approved for CU.
Learn more about the shop and process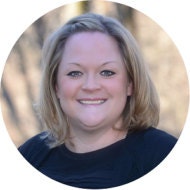 Colette
Subway Art RESPONSIBILITY Chart Bundle with Weekly Planner - Printable INSTANT DOWNLOAD
Listed on Nov 25, 2016
4971 views