Product Description

A unique and fast way to decorate some cupcakes or cookies for a custom theme party. These delicious frosting sheets are created from an actual layer of icing which bonds with the frosting on your cupcakes or cookies.They work great with a cream cheese frosting or buttercream frosting. These are better than rice paper transfers because they are made out of actual frosting. Made in the USA! PLEASE NOTE ** If you are looking for a copyrighted image, it is YOUR responsibility to get the permission, license, etc. for the use of the image** I do not do this for you.

2" Frosting Circles.
15 Circles Per Sheet.
Place On Top Of Frosting and it Melds Right In.
Printed With Food Grade Ink, Kosher & FDA Approved.
Instructions Included.

Product Specifications

BEFORE YOU START Keep your frosting sheet in its original plastic bag until you are ready to use. Immediately re-seal bag to protect any remaining icing decals. Store your image in a cool, dry location until ready for use. Do not store in the freezer or refrigerator. If your cake is frozen, thaw completely prior to applying decal.

YOU CAN USE Your decal can be applied to most any homemade or store bought cake. You can use a buttercream icing, royal icing, fondant, or sugar paste. If the frosting on your cake has formed a crust, use a slight mist of plain water to moisten the cake frosting so that your decal will adhere to your cake. If you are applying your image on fondant, moisten fondant with a brush and plain water only where the image will be applied. Be sure not to get your printed edible image wet.

TO APPLY Start with clean, dry hands. Choose the place on the cake where your image is to be placed. Once applied, your cake decal cannot be moved. If your cake frosting has dried, apply a fine mist of water to the surface of your cake. Be careful not to get your edible image wet. Cake should not be wet - too much water may cause your image to run. Remove your image from its backing sheet by gently placing it on a table edge or counter top with the image facing up and roll the backing sheet firmly over the edge of the table to loosen your image. If your decal is too moist to remove easily, try placing it in the freezer for 2-3 minutes. Slowly and carefully peel the backing sheet away from the image. Hold the image with both hands and place it face up directly on the cake icing. Gently smooth the image down with fingertips starting from the center of the image and working to the edges. If the image bubbles after application, GENTLY TAP (do not rub) the image. After the image has been on the frosting for about 10 minutes it will begin to merge with the frosting and become one. If you touch it, it will leave a finger print just like the frosting does. If desired you can create piped borders around the edible image or apply colorful sprinkles or candies for an added touch. Store your cake in the refrigerator to keep the image moist and free of cracks until serving.

TIPS & TRICKS High and low humidity will affect the decal. Always keep the image in the resealable bag. If any of your decal circles detaches from the backing during transit due to loss of moisture just lightly spray or brush the back of your decal with water to soften slightly before applying.

Your cake frosting can be any color, but keep in mind that your decal is made from thin icing, so dark colors like chocolate may show through your design. If using a darker colored frosting you can spread a layer of white icing on the back of the edible image prior to applying in order to reduce the color showing through.

If you have trouble removing your image from its backing due to high humidity (decal is moist or sticking), try the following: if possible, move the image you are ready to use to a drier environment. An air-conditioned room will usually be dry enough to condition the image so that it can be peeled. Place the decal in a freezer for a few minutes after which the image will usually peel easily from the backing sheet.

If you have trouble removing your image from its backing sheet due to low humidity (decal is dry, brittle) try the following: place the decal in an airtight plastic container with a warm damp cloth. Make sure the damp cloth does not touch the image.

For Ice cream cakes with whipped topping don't add any additional water. To apply directly to ice cream, it is best to allow the ice cream to "sweat" a bit before applying the image, or mist the ice cream with milk before applying the image. If you are working with soft-serve ice cream you will achieve better results by applying your decal while the ice cream is soft, then freezing.

For Whipped Toppings don't add extra moisture.

For buttercream frosted cakes apply your decal right after icing the cake. Buttercream icings will form a thin crust about an hour after they have been applied. If buttercream has formed a crust, spray with a fine mist of water before applying the image.

For royal Icing add a generous mist of water over royal icing before applying an Edible Image decoration.

For Sugar paste or fondant use a small brush to apply water only where your image will be placed and then apply your image to this area. Water outside the image area will leave a mark on your fondant. If you do not use enough water, your image will not adhere.

Poured white chocolate or ganache pour your icing over your product then apply the image while the icing is still wet. Let image set before moving.
Meet
the

owner

of

topAcake Learn more about the shop and process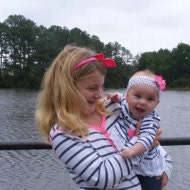 Crystal
Custom Edible Image Cupcake Toppers - 2 inch cupcake/cookie custom design
Overview
Handmade item
Material:

frosting sheet

Made to order
Only ships within

United States

.
Feedback: 570 reviews
Favorited by: 41 people
Listed on Jul 1, 2016
1331 views