Want a custom design Kpop pillow for yourself or as a gift to a friend?!
You tell me which Kpop group you want and I will do it for you!!
(ノ◕ヮ◕)ノ*♥:・゚✧
Can't find your favorite groups logo? Just send me a link of it when you contact me
If you send me a photo, it must be a logo photo ONLY.
Click on "Zoom" for a closer look at the logos
★★YOU MUST CONTACT ME FIRST BEFORE PURCHASING THIS LISTING ★★
You must send me the form of your pillow design in order for me to work on your pillow, on the right you will see a button that says "Ask a Question", that is where you send me your form, you have to wait until I reply with your "Order Summary" I want to get your order right BEFORE you purchase the listing. You must purchase THIS listing for your custom pillow.This applies to new and return customers, if you have never bought from Etsy before, the link below will tell you how.
http://www.etsy.com/help/article/339?ref=help_search_result
★★★★★★★★★★★★★★★★★★★★★★★★★★★★★★★★★★★★★★★★★★
IF YOU PURCHASE THIS LISTING AND I DO NOT HAVE YOUR FORM OR INFO OF YOUR PILLOW THEN I WILL REFUND YOUR MONEY AND YOUR ORDER WILL BE CANCELED
THIS APPLIES TO ALL CUSTOMERS, NEW AND RETURN CUSTOMERS
★★★★★★★★★★★★★★★★★★★★★★★★★★★★★★★★★★★★★★★★★★
Front of the pillow:
Some groups have two logos (such as B.A.P, with the bunny and name) if you want both of the logos on the front, just tell me.
You can also pick shapes, maybe some stars, hearts, whatever you want
Back of the pillow:
I could sew whatever you want on the back, another logo, fandoms name, (Bana, VIP, B2UTY ), favorite lyrics of a song, your bias, your OTP, it's your decision .If you want a text on the back, please make it short so it can fit and don't forget to pick a font.
PLEASE STOP MESSAGING TO PUT ALL MEMBERS NAME OF A KPOP GROUP ON THE BACK. THEY DO NOT FIT,MEMBERS 4 OR MORE IS IMPOSSIBLE, EVERYTHING IS HAND STITCHED. An example is you want all the members name of Girls' Generation or Exo, I'm just going to tell you no, it has to be short.
Fonts:
If you want a text on the back, you have to pick a font from the "Pick a Font" section. You can also send a link of a font that you want(no photo fonts, it has to be a link for download)
Side Color:
Side color is what attaches the front and the back of the pillow, it's usually is the same color as the fronts background or you can pick any another color, there's no limit of color choices.
Color Choices:
Please be specific in your color choices, I have dark and light colors available, so please do not put in the form "Blue" as your color choice, be specific.
Pick your Pillow Size:
Normal 9x12 (inches) Ex: BIG BANG pillow
Small 9x9(inches) Ex: BTS pillow
✧・゜゜・。✧。*・゜゜・✧。・゜゜・。*。・゜*✧ ✧・゜゜・。✧。*・゜゜・✧。・゜゜・。*。・゜*✧
Send me this form of your pillow design(you don't have to fill everything up, just what you want) If you want 2 or more pillows, you must send the form for EACH pillow design.
✧THE FORM✧
Front of the pillow:
1. Group logo or logo link/
2. Logo color/
3. Background color/
4. Shape Number and Color/
5. Additional Decoration/
Back of the pillow:
1. Background color/
2. Logo link or Text/
3. Logo or Text color/
4. Text font/
5. Shape Number and Color/
6. Additional Decoration/
Side color/
Pillow Size/
✧・゜゜・。✧。*・゜゜・✧。・゜゜・。*。・゜*✧ ✧・゜゜・。✧。*・゜゜・✧。・゜゜・。*。・゜*✧
Q & A
How long will it take?
For 1 pillow it will take 2 days, for 2 or more pillows it will takes 5 days or less. I work fast so it won't take long.
What if I want to purchase two pillows or more?
Do NOT purchase this listing, a special listing will be made for you
Will you do non kpop related groups?
No, Kpop ONLY, solo artist are fine such IU, Seven etc....
Can I have 2 logos on 1 pillow (a different logo on each side)?
Absolutely, you can design it however you want
I noticed that I can choose between 2 different pillow sizes, small 9x9 and normal 9x12. How much does each cost?
Small 9x9 are $10 and Normal 9x12 are $15
Can you send me photos of the finished product before you ship it?
Terribly sorry but no, once your order is finished, it will be immediately packaged
Will you refund my money if I put my form in the "Note to Seller" at checkout
YES, people often make this mistake but I have no choice to do it, this applies to all customers. Please policies are there for a reason so please read them first.
I saw a pillow on your shop but it has been sold, can I purchase this listing to get that pillow?
If you want a pillow I have made in the past then YOU CAN PURCHASE this listing right away, pillows are remade all the time. Just tell message specifically which one you want at checkout on "Note to Seller". You don't need to send the form.
Please only kind and patient customers ( ´ ▽ ` )ノ
For examples of pillows, look at "P I L L O W S" section at my shop!
http://www.etsy.com/shop/NyankoLovesMilk?section_id=11340769
Please you HAVE to read my shops policies for Custom Design Kpop Pillow(its at the very bottom) before purchasing this listing or when contacting me
http://www.etsy.com/shop/NyankoLovesMilk/policy
Thank you for looking!!(ノ^▽^) ノ*♥:・゚✧
Learn more about the shop and process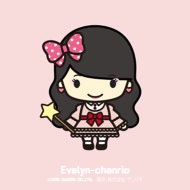 Delight
The Original Custom Design Kpop Pillow
---
Overview
Handmade Supply
Made to order
Ships worldwide from

United States

Feedback: 267 reviews
Favorited by: 524 people