Originally invented and made in 1938, this is a 1947. This one is a Model J-2051.This is the ONLY Toast-O-Lator listed on etsy.com ight now. From nonsmoking home. This all original Toast-O-Lator Co. Inc, in as found WORKING condition, on consignment from local estate. All chrome, bakelite all original not refurbished nor restored-to me,it works, which is key point for a vintage kitchen usefull appliance.

This Toast-O-Lator-it even has the original cloth cord which is black and diagonal white stripes on it, which is all still good, still pliable,moves freely. All original, ART DECO DESIGNING Chrome finish with BAKELITE BASE, chrome sides-even has little circular wondow i on side to peek whilst toast is being made! . No chips or cracks. On one larger side, there are 2 small pitting knicks in chrome,also a rub mark-my camera is not good enough to show such, both photos came out as illegible blurry blobs;plus has scratches. In AS FOUND Condition, originally had a box, but estate threw it out --- what a pitiful shame!

SIMILAR ONE SOLD ON FEEBAY LATE LAST YEAR before Christmas FOR $10,000-another for $1000, whilst since, $100-256 for some- - .Rare and hard to find WORKING model J this is 1st TOAST-A-LATOR I have seen in years and years! 60+ year old vintage appliance Toast-O-Lator Company.

The unique mechanism of this Toaster, the bread (or muffin or thinly sliced bagel) is placed on the toaster's slot on the right side-Simply set the setting of Light to Dark ( Light will go through quickly as the Dark setting will move slower), turn switch on The slice then simply starts it's interesting like no other toaster I have had for a long time motion. The Bread set on a conveyor type bars with teeth goes into motion. The timing is controlled by a silent accurate electric motor. (Can you imagine what this might do to a crayon or a toy plastic figure stuck in it?? Hazardous am sure! WARNING:to children under 12,do not use! YESCH!!!)

On either side of this 4-5" wide chrome Toast-o-Lator,you well see what appears to be round hole,is actual area you can look/watch, per se. The Exclusive Wind-O-Spy enables you to watch the bread move by as it is being toasted. At the left end of the Toaster the Bakelite Base (which is still shiny, nice and has reflection), is rounded so the toast can drop down and out. This Rare and Hard To Find classic toaster WORKS! Its' working performance and the ORIGINAL Deco styling Bakelite is in good condition. No chips on bakelite, either that I see

From nonsmoking and pet free home AND estate, too.

Compared to many old toasters I have seen, nice shape outside, inside,no crumbs falling out-cord's all original,pliable, noting I did NOT take it apart nor service it-it works so why would I?. It worked fine, tested several slices of bread, in such-In my humble opinion, compared to new toasters, it does take a l-o-n-g time to toast. It lights /heats up quickly/fast, when switched off ditto, turns off inside,too! This unit's outside gets VERY HOT to the touch, so I suggest put on high surface away from children and pets. ON CONSIGNMENT, SELLING FOR THE ESTATE, so consider all sales final, no refund, no return-so sorry but this is a hard to find model.

WARNING HOT HOT HOT!!! KEEP IT AWAY FROM KIDS AND PETS! Wear potholder as surface gets burning hot!!!

Chrome on both sides, I reiterate one side has 2 tiny pitted chips/nickds in chrome-under 1/4" and a rub on one side ONLY left side plus there are some surface scratches on the front and back but go figure, this is 64 years old and still working! Today' s toasters cannot compare as I see them as disposable as they simply do not last; they are made in another country, mass produced, shoddy workmanship, shipped her,imported from China and sold as US product shamefully NO comparison to this still working ?

The cloth cord is in very good condition as well as is clean, ready to use.

HERE'S A NEAT LINK TO A "YOU TUBE" VIDEO OF HOW THIS MODEL J WORKS,AKA IN ACTION:
http://video.search.yahoo.com/search/video;_ylt=A0oGdSRqCstO2i0AxAVXNyoA?p=toast%20o%20lator%20walking%20toaster&fr2=pnon-iv-web

Due to this being on consignment once sold,consider it a final sale,would you be so kind? Seller pays insured postage well packed USPS postage in Continental US ONLY-No Alaska or Hawaii,so sorry,am open to Puerto Rico. I accept ETSY PAYMENT, paypal and sent US postal Money order for payment. On consignment.
Learn more about the shop and process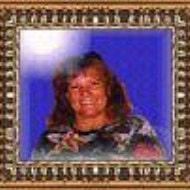 RT
Art Deco Chrome Bakelite Toast-O-Lator Antique Toaster J-2051 Free US Shipping Works Electric
---
Overview
Vintage item from the 1940s
Materials:

chrome, bakelite, metal, gears, copper, cloth cord

Only ships within

United States

.
Feedback: 132 reviews
Favorited by: 1 person
Listed on Jun 2, 2012
588 views