This is the original Ballgown Construction Manual guide to creating your own DanceSport ballroom costume, but now you can save time and cash by downloading it from the internet.
(COUPON: Receive 15 percent off when you spend $50 or more in a single purchase in my shop. Use coupon code dance15 at checkout. Please note: This code only works on individual purchases over $50. It is not retroactive.)
This Manual is included free with the purchase of a ballgown pattern. So if you're planning on buying a ballgown pattern from my shop, you don't need to purchase this Manual separately.
Everyone who tries to sew a ballroom dance costume learns very quickly that it's unlike making ordinary clothing. Dresses that look lovely enough at parties can appear heavy and baggy on the ballroom floor.
How do you get that body-hugging fit while still allowing plenty of room for movement? How do you match the dress to the inner bodysuit? What fabrics work best? How do you get those rhinestones to stay put?
Commercial patterns don't help, and they don't teach these things in school. And professional gown makers are notoriously secretive about their methods. So how is anyone supposed to learn?
I've been in the business of making custom-designed ballroom dance costumes for many years, and during that time I've picked up a lot of tricks of the trade, and also developed some of my own techniques. Since I was a dance competitor myself, I know what works and what doesn't, not just what looks good. I've put all this accumulated knowledge into this manual.
The manual takes you step-by-step through the process of creating a gown, and includes such tidbits as:
•How to choose the right style for your body
•How to pick the right fabric for your style
•How to turn your dress form into your own body double that you can even stick pins into
•What equipment and supplies you'll need, plus substitutions for things you don't have
•How to customize our Basic Gown Pattern by changing the neckline, sleeves and skirt
•How to incorporate elements from commercial patterns into our Basic Gown Pattern
•How to use dyes, paints, lace motifs, rhinestones, fringe and other ornaments Where to order fabrics and supplies
•And much, much more, complete with lots of color images.
The Manual is in PDF format, allowing you to save it to your computer and print as needed.
You will need Adobe Reader software to open the PDF file. If you don't already have Adobe Reader on your computer, you can download it for free here: http://get.adobe.com/reader/otherversions/
If you prefer to have your Manual sent through the mail as a CD, please refer to this separate listing:
https://www.etsy.com/listing/101376348/ballroom-gown-construction-manual-guide
NOTE: When you buy a pattern or manual from me, you are also purchasing my expertise. If you need help, just send me a Convo and I will be happy to answer your questions.
The content on this manual was created by Linda Blust and is owned by Linda Blust, DanceSport Ballgowns, and DanceSport Sewing. It is available for your personal use. You may use the information to make items for sale, but you may not resell or duplicate the manual or any part of it without express permission fom Linda Blust or DanceSport Sewing.
Please note that manuals and patterns are not returnable.
Learn more about the shop and process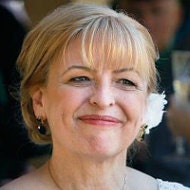 Linda Blust
Ballgown Construction Manual Sewing Guide: How to sew your own ballroom DanceSport costume, a PDF downloadable ebook
---
Shop similar items from sellers around the world