Details
Handmade Italian Resin Fountain Pen - Burgundy
Handcrafted pen with precision
comes with wood pen case and leather pen sleeve

This pen is different in many ways from regular pens or even regular "handmade" pens. Here are some reasons why this handmade pen is different.

It is an Italian resin handmade pen.
The burgundy resin was imported from Italy where it was cast. Italian resin typically costs more than regular acrylic...up to 5 times more. The pen resin started out in a square block. I hand cut, sized, and drilled the body of the pen and then "turned it" (shaped it) on my lathe.

Top quality parts: The pen parts were hand machined here in the USA
Most of the "handmade pen" parts you see on etsy or on the internet come from China or Taiwan. Truthfully, many of those parts are very high quality. It is a different story on the lower end pens (which I don't sell). I ran across a man in Georgia recently that started a pen parts company and makes the pen parts himself. I have to admit...the parts he makes are absolutely awesome and the highest quality I've ever seen. I order the metal parts from him and it takes forever to get them. It takes forever because he makes them as needed and doesn't have a huge stock of pre-made parts. I call 2-3 weeks forever. : ) It is always worth the wait when they arrive. He makes them with stainless steel on his lathe and highly polishes the metal. There is no plating on these pens.

Handcraftsmanship : I (Mike Trobee) handcraft the pen bodies.
I love making fine writing instruments. Often people come in my office and see my pens and say, "where did you get these?" I explain that I make them. Usually they respond, "what do you mean you "make" them?" That is when I take them back to my shop and a demonstrate how they are handmade. I'll flip on the lathe lights, turn the filtration system on, turn the lathe on, take the tools and start shaping a pen. As the square block is being cut by hand into a rounded surface I love to turn around and see their jaw drop. 9 times out of 10 they say, "whoa...you gotta be kidding...you are very serious about this aren't you?" Yes, I am...I love it. Working a pen on a lathe is almost spiritual for me. It is a journey to perfection. Hopefully each one I make gets me a little closer to that goal. : ) Shaping the pen is just the beginning. Polishing is an art in itself. It takes touch, feel, the right method and patience. There are many things I do when polishing that aren't in "pen making videos" or pen making tutorials. Personally many of the things can't be taught, it just becomes unconscious competence after doing it thousands of times (pretty much like anything else in life). There are literally 100's of steps involved in polishing a pen to a mirror like surface.

Precision: Here is where awesome equipment comes in.
I have invested heavily in the best equipment and tools. I used to play tennis back in the day. My father told me, "get the best tennis racquets sold, so when you lose, you never can blame the equipment." That always stuck out in my mind. If my pens aren't perfect...it isn't because I haven't invested in the best pen making equipment. Top quality equipment makes the level of precision greater if you have the skill.

Schmidt brand nib:
The nib on this pen for sale is made by the family owned, German company, Schmidt. Schmidt is well known for making precision high quality nibs. Schimidt has been around for 70+ years. They began as a high precision watch making company. Around 1952 they began making nibs.

Top quality Cherry wood case: an extreme quality item to help show off your pen
The case is constructed of solid cherry wood with a soft, padded felt interior. The case retails for $20. It is yours free with the purchase of this handcrafted pen.

Top quality real leather pen sleeve:
With this pen is included a high quality Aston leather pen sleeve. Aston makes really awesome leather goods and this is a great item to have to protect your pen when on the go. This pen sleeve retails for $15...yours free with purchase.


What you will receive in a carefully packed box:
1. The exact handcrafted fountain pen in the photos
2. The iridium tipped, stainless steel fountain pen nib (on the pen)
3. An ink cartridge
4. An ink converter for use with bottled inks
5. A black velvet pen bag (not pictured)
6. A card of handmade authenticity signed by me
7. A high end cherry wood pen case (pictured)
8. A high quality Aston leather pen sleeve (pictured)
9. Fee shipping on this pen in the USA
10. My sincere thanks and appreciation for you

I appreciate your looking at my pens!

free shipping on this pen in the USA


=============
Handmade Italian Resin Fountain Pen - Burgundy
Handcrafted pen with precision
comes with wood pen case and leather pen sleeve

This pen is different in many ways from regular pens or even regular "handmade" pens. Here are some reasons why this handmade pen is different.

It is an Italian resin handmade pen.
The burgundy resin was imported from Italy where it was cast. Italian resin typically costs more than regular acrylic...up to 5 times more. The pen resin started out in a square block. I hand cut, sized, and drilled the body of the pen and then "turned it" (shaped it) on my lathe.

Top quality parts: The pen parts were hand machined here in the USA
Most of the "handmade pen" parts you see on etsy or on the internet come from China or Taiwan. Truthfully, many of those parts are very high quality. It is a different story on the lower end pens (which I don't sell). I ran across a man in Georgia recently that started a pen parts company and makes the pen parts himself. I have to admit...the parts he makes are absolutely awesome and the highest quality I've ever seen. I order the metal parts from him and it takes forever to get them. It takes forever because he makes them as needed and doesn't have a huge stock of pre-made parts. I call 2-3 weeks forever. : ) It is always worth the wait when they arrive. He makes them with stainless steel on his lathe and highly polishes the metal. There is no plating on these pens.

Handcraftsmanship : I (Mike Trobee) handcraft the pen bodies.
I love making fine writing instruments. Often people come in my office and see my pens and say, "where did you get these?" I explain that I make them. Usually they respond, "what do you mean you "make" them?" That is when I take them back to my shop and a demonstrate how they are handmade. I'll flip on the lathe lights, turn the filtration system on, turn the lathe on, take the tools and start shaping a pen. As the square block is being cut by hand into a rounded surface I love to turn around and see their jaw drop. 9 times out of 10 they say, "whoa...you gotta be kidding...you are very serious about this aren't you?" Yes, I am...I love it. Working a pen on a lathe is almost spiritual for me. It is a journey to perfection. Hopefully each one I make gets me a little closer to that goal. : ) Shaping the pen is just the beginning. Polishing is an art in itself. It takes touch, feel, the right method and patience. There are many things I do when polishing that aren't in "pen making videos" or pen making tutorials. Personally many of the things can't be taught, it just becomes unconscious competence after doing it thousands of times (pretty much like anything else in life). There are literally 100's of steps involved in polishing a pen to a mirror like surface.

Precision: Here is where awesome equipment comes in.
I have invested heavily in the best equipment and tools. I used to play tennis back in the day. My father told me, "get the best tennis racquets sold, so when you lose, you never can blame the equipment." That always stuck out in my mind. If my pens aren't perfect...it isn't because I haven't invested in the best pen making equipment. Top quality equipment makes the level of precision greater if you have the skill.

Schmidt brand nib:
The nib on this pen for sale is made by the family owned, German company, Schmidt. Schmidt is well known for making precision high quality nibs. Schimidt has been around for 70+ years. They began as a high precision watch making company. Around 1952 they began making nibs.

Top quality Cherry wood case: an extreme quality item to help show off your pen
The case is constructed of solid cherry wood with a soft, padded felt interior. The case retails for $20. It is yours free with the purchase of this handcrafted pen.

Top quality real leather pen sleeve:
With this pen is included a high quality Aston leather pen sleeve. Aston makes really awesome leather goods and this is a great item to have to protect your pen when on the go. This pen sleeve retails for $15...yours free with purchase.


What you will receive in a carefully packed box:
1. The exact handcrafted fountain pen in the photos
2. The iridium tipped, stainless steel fountain pen nib (on the pen)
3. An ink cartridge
4. An ink converter for use with bottled inks
5. A black velvet pen bag (not pictured)
6. A card of handmade authenticity signed by me
7. A high end cherry wood pen case (pictured)
8. A high quality Aston leather pen sleeve (pictured)
9. Fee shipping on this pen in the USA
10. My sincere thanks and appreciation for you

I appreciate your looking at my pens!

free shipping on this pen in the USA


=============
Shipping
Shipping from United States
Ready to ship in
1 business day
Our preferred shipping method is USPS in the USA and orders outside the USA. Most orders are sent the same business day. I always have a huge sense of urgency about shipping. I carefully pack each order too.

International customers: It is the responsibility of the buyer to pay any custom fees and or VAT tax your country may impose.
Payments
Secure options
Accepts Etsy Gift Cards and Etsy Credits
Etsy keeps your payment information secure. Etsy shops never receive your credit card information.
Paypal, Visa, Mastercard, American Express, and Discover

Paypal Payment must be made within 3 business days, or the order will be cancelled and the product re-listed. This normally happens with echeck payments. There has always been a delay with echeck. I do not recommend that method (echeck).
Returns & exchanges
If you are not satisfied with your purchase for any reason I will fully refund your entire purchase price, including shipping. No questions asked within 3 days of receiving your item/s. I stand behind the quality of my work %100.

If you have any problems with your order please let us know and we will do everything we can to make it right. miketrobee@gmail.com
Additional policies
I truly want to earn your business. I specialize in fine pens all made by hand. Every pen I make is made with careful attention to detail...I want you to have a pen that will be a prized posession. My focus is on high quality and handcrafting a work of art that will make you say, "Wow!"
Learn more about the shop and process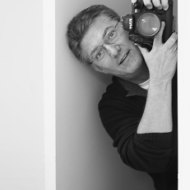 Mike Trobee
Handcrafted Pen Red Acylic Resin Fountain Pen comes with High End Cherry Wood Pen Case with this Fine Writing Pen Aston Leather Pen Sleeve
---
Overview
Handmade item
Materials:

itaian resin, stainless steel, pen resin, burgundy acrylic, fountain pen ink cartridge, card of authenticity, nib, ink, ink cartridge, trobee, mike, Wood Pen Case, cherry wood

Ships worldwide from

United States

Feedback: 477 reviews
Favorited by: 17 people
View shop policies