Orgone Pendant Special Power Device - Hand made Orgone Jewelry.
FREE SHIPPING!
Measurements:
Orgone - 1.6 inch wide (4 cm)
Cord - adjustable size
TESTIMONIALS OF ORGONE USERS AROUND THE WORLD:
► protects against electromagnetic radiation
► creating a positive atmosphere
► a quieter and deeper vacation dreams at night, reducing the period of sleep
► anti-stress, a calmer and happier mood
► awakens spiritual awareness and self-love and your neighbors
► harmonize relationships
► enhances mental and spiritual abilities
► enhances the activity of any crystal in the vicinity, pure crystals
► enhances productivity in the workplace
► encourages creativity
► positive effect on animal and plant growth
► protects from negative energies of other people
► protects against the negative influence of the astral (non-physical) level
► set in the countryside, creating the energy balance and a clean atmosphere
SPECIFICATIONS:
► work continuously
► contains high-quality crystals and materials
► does not require any form of power
► does not absorb the negative orgone energy, therefore does not need filling, cleaning and maintenance (as opposed to the standard natural crystals)
► handwork
-----------------------------------------------------------------------------------------------
NEW OFFER!
Orgoneland's new offer includes the option of programming orgone (please select in the Style options on the right).
CUSTOM PROGRAMMED ORGONE
– includes shaman smudging and 3 days of special programming. Our orgone are custom programmed especially for you (after the order has been placed), according to your wish, so please choose from the list of intentions below ( PLEASE LEAVE A NOTE ABOUT THE INTENTION in the Notes section):
You might seek healing, protection, or spiritual guidance. Perhaps you wish to bring more love or prosperity into your life. You may desire to improve your home or work environment. From reducing stress and fear to opening your heart and attracting true love- there is a orgone that can be custom-programmed to unlock your power and help you reach your heart's desires.
These are just a few reasons you might wish to program your orgone:
- Healing
- Attracting Love
- Intuition and Serenity,
- Money, Prosperity and Abundance
- Soulmate,
- Spiritual Healing,
- Emotional Healing,
- Chakra Balance
- Psychic Protection and Enhancement
- Sleep Soundly
- Allieviate Depression
- Weight Loss
- Stress Release
- Spirit Guide Contact
- Meditation Focus
- Healing Anger and Hostility
- Fertility Enhancement
-----------------------------------------------------------------------------------------------
ORGONE THEORY
Dr. Wilhelm Reich was the German scientist who in the middle of last century established the existence of orgone. According to Reich's orgone (also known as prana, ki, chi, ether, life force, the essence of creation), all-pervading creative force in nature, an invisible energy that fills the entire universe, created matter and life.
It is believed that the smooth and sufficient flow of energy inside and outside our bodies makes good health and vitality as a lack or imbalance of positive energy creates illness and depression.
Reich offered to humanity the knowledge of the existence of negative ORGONE. While in some people causes aggression, the other can trigger depression and withdrawal. Long-term exposure to harmful orgone causes various diseases and stress.
Nowadays, the main source of negative Orgone are mobile devices, computers, microwave ovens, television receivers and monitors, electrical installations, power lines and substations, polluted environment and the negative vibration of people (due to smoking, illness, etc.).
Most modern stress caused by the use of electronic devices is called the electromagnetic stress. We can't see it, but it felt like anger, irritability, lethargy, gloom, etc.
The concentration and the existence of the electromagnetic stress is measurable by special digital analyzers.
A new orgone devices, such is ours, have the capability of automatic and transmuting negative energy that surrounds us (negative orgone-DOR) into positive energy (positive orgone - POR).
The technology behind this eternal Orgone positive energy generator called Orgone.
Orgone in its composition contains an organic resin, Spen metal (copper and / or aluminum) and natural crystals.
According to the sensitive people testimonials, orgone generators constantly radiate healthy orgone and automatically convert harmful orgone (harmful radiation emitted by electronic devices) into a positive energy. This is so passive, so they do not need power or maintenance.Embedded crystals in this case does not need cleaning (as opposed to the standard crystal using), because orgone generators do not accumulate negative energy.
MY STORY
In the year 1994 after the cancer surgery and long-term chemotherapy and radiation treatment, doctors told my family that I'm not going to survive. I suffered from a serious liver damage as a consequence of the surgery and chemotherapy. Doctors stated I'd end up with cirrhosis. In the years ahead I attended many spiritual teachings and practiced different methods of self-help. It resulted in getting and sustaining good personal health, which can be regarded as a proof of the effectiveness of alternative/natural techniques that I used.
In 1998 I began to use my knowledge and skills to help others through therapeutic work; I felt a strong need to tell them of my suffering and life experiences. Of great importance to my development were meetings and training with Djuro Despot, MD, a spiritual teacher and a skilled professional in working with crystals. My experiences were recorded in the book "Whisper from Atlantis - a Guide to Crystal Therapy" (only in Croatian language).
In 2002 I published my first Anemona Brainwave CD called "Meditative and Healing Music". I've made 16 brainwave albums so far. My best selling album is "Solfeggio Frequency".
In 2007 my sister and I started to design orgone and energetic jewelry.
In 2009 I published "Indigo Angels - Message to You, Dear Indigo Child" (only in Croatian language).
In 2010 I published "Love Cards - Find the Love of Your Life" (only in Croatian language).
If spiritual techniques that you are currently using do not give you the desired result, this music can be the solution for you! Brainwave music changed my life and now I offer it to you. My goal was to make a pleasant music, avoiding the annoying sounds like those often used in brainwave music market. This project took months of dedicated work, on top of 15 years of my spiritual studies and practices.
With love,
Daniel Postružin
► More of our jewelry, orgone products and brainwave music are available in our shop. Just click here to explore!
https://www.etsy.com/shop/orgoneland
About us:
►
https://www.etsy.com/shop/orgoneland/about/
* NOTE: Due to the handmade, some of the details shown in the figure MAY VARY IN REALITY (color and decoration).
Learn more about the shop and process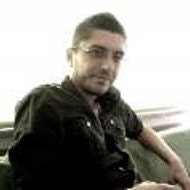 Daniel
Frequently asked questions about orgoneland
Orgone Atlantis Pendant Device - Orgone Supernatural Resin Jewelry - Modern Spiritual Gift - Protection Healing Energy - FREE SHIPPING
---
Overview
Handmade item
Materials:

coper, resin, crystals, decorations, orgone, love, light, crystal programming, positive intentions

Ships worldwide from

Croatia

Feedback: 121 reviews
Favorited by: 64 people