SALE = enter code 15PERCENT for 15% off on all Orders!!!! - 10% off and FREE shipping on all BoS orders: message us to start your consultation and lock in your deal!
:*¨¨*:·.We also proudly announce our flexible LAYAWAY PROGRAM! With 25% of the total purchase as your down payment, YOU get to set the dates and amounts to pay the balance! Simply let us know you wish to use this option and we will give you the details!.·:*¨¨*:·.
You can truly have your sacred tome look the way you always imagined it. If you have a specific unique image in mind, this is your chance to design your Book Of Shadows and have us create it for you. The pictures are of others who have entrusted us with their design and allowed us to bring it to fruition (see our feedback for testimonials). If you can dream it, we'll do our best to create it!
*´¨)
¸.·´¸.·*´¨) ¸.·*¨)
(¸.·´ (¸.·`*How does it work?
~Simply go through the 6 steps below and choose your preference from each category.
~Send us a message with your choices from each category so we can create your unique book, exactly the way you want it!
~Once we get your message we will write you back to confirm the details and when everything is clarified, we will give you a link to your very own listing showing your selections.
~Look over your listing to make sure it is accurate; then simply use the order button to purchase, and we will get started creating your sacred book!
*´¨)
¸.·´¸.·*´¨) ¸.·*¨)
(¸.·´ (¸.·`*This listing is for our 12x18 cover size, with 500 sheets (1000 front and back) of 11x17 paper, in Chicago Screw Post binding; which uses 3 or more adjustable steel rods/screws to hold the paper in. This makes it quite easy to rearrange or remove paper at will,while maintaining the look of a sewn book.The posts can be expanded or shortened as desired. A screw post book has a hard spine, and basically, looks like a hard cover book. ( All of our BOS' are available in traditionally sewn bound, permanent pages, simply email us for any pricing difference,and possibilities!)
*´¨)
¸.·´¸.·*´¨) ¸.·**¨)
(¸.·´ (¸.·`STEP 1 - Choose your paper:
~ Bristol Vellum - High quality soft 67# cover, bleed-through resistant, created during the burning times in Bristol England. best choice for tea staining, and "witchy scrap-booking":
White, Cream, Ivory, Aged, Silver, Coral, Rose Quartz, Citrine, Gold, Pale Amethyst, Sky Topaz, and Peridot.
~ Opaque Aged Vellum: Recycled 50lb cover - best choice for flame deckled edges
~ Opaque White Vellum: Recycled 60lb cover - this is not acid free and will age over time.
To see pictures of our paper options please visit our blog http://magickallymade.blogspot.com/2013/08/magickally-made-book-of-shadows-paper.html
--If you'd like different paper/color choices, email us for availability and pricing - all styles/colors/textures if made in this size.
-- Parchment is available, however due to paper mills closing/downsizing their paper size options, it will be an additional $50 above the listing price - see pictures in the above link to our blog)
*´¨)
¸.·´¸.·*´¨) ¸.·**¨)
(¸.·´ (¸.·`STEP 2 - Choose your spine shape:
~ Rounded
~ Square
*´¨)
¸.·´¸.·*´¨) ¸.·**¨)
(¸.·´ (¸.·`STEP 3 - Choose your cover material:
~ Leather (deer, bison, cow etc in most colors)
~ Velvet* (most colors available)
~ Natural woven fiber fabric* = Cotton (so many options for prints!), hemp, bamboo, raw silk, rayon (made from wood pulp) - you name it.
*There may be some limitations to the design/detail options if choosing fabric instead of leather. As always, we will do everything in our power create what you ask for, or work with you to come up with a design that will work best with the fabric while still staying within your vision of a dream BOS.
*´¨)
¸.·´¸.·*´¨) ¸.·**¨)
(¸.·´ (¸.·`STEP 4 - Choose your end leaves:
This is the inside of the outer cover. Can be a custom image either provided by you or designed by us for you. Velvet - most colors/styles available (can be custom etched with any image you like). Other fabric in any print. Fancy paper - thousands of styles/colors available from papyrus to traditional hand marbled. End leaves come with coordinating ribbon edging.
*´¨)
¸.·´¸.·*´¨) ¸.·**¨)
(¸.·´ (¸.·`STEP 5 - Design your cover:
Message us with an attachment of a picture/sketch of your idea, or, just describe what you're thinking of in detail in the message and we'll put the sketch together for your approval. Then it will be sculpted (raised or carved depending on your design) onto the cover of your bos.
Note: Additional fees may apply due to size and intricacies of your design but we'll do our best to work with you. We don't seek out adding extra fees, but in some cases dreams take more work to come true!
*´¨)
¸.·´¸.·*´¨) ¸.·**¨)
(¸.·´ (¸.·`STEP 6 - Choose up to 4 special features:
~ Wrinkled/Distressed leather
~ Straps added to cover for the purpose of tying book closed.
~ 5 Permanent ribbon page markers (most colors available including copper and bronze)
~ Charms added to ends of your page markers (see link for pics)
(
https://img0.etsystatic.com/038/0/6115101/il_570xN.610507346_m856.jpg
)
~ Flame deckling (aka burned paper edges - aged vellum paper suggested for best results)
~ Tea stained edges
~ 14kt Gold, Silver or Copper on edges of paper
~ Corner embellishments (raised or metal - different shapes/styles available)
~ Raised Spine Ribbing (choice of: round, flat wide, flat thin).
~ Ornate custom design that covers the most/entire front cover (this will count as 2 options)
~ Design that covers the entire cover front/back/spine (see last pic) - (this will count as 3 options)
*´¨)
¸.·´¸.·*´¨) ¸.·*¨)
(¸.·´ (¸.·`*Don't see exactly what you're looking for? Please see the ~Extras~ section below or message us with your request.
.·:*¨¨*:·.Payment plans available! Please message us for details.·:*¨¨*:·.
*´¨)
¸.·´¸.·*´¨) ¸.·**¨)
(¸.·´ (¸.·`All books are created by hand from start to finish, and ritually cleansed/blessed before being sent to their permanent home. They are heirloom quality, and meant to be passed down to future generations.
Your custom BOS is not a stock item, when you buy this book we will be making it especially for you, this takes time, as we are also making special one's for others! Please see our shop policies for our current production/shipping times.
~blessings~
Weight approx. 18-25 lbs upon completion ( depending on paper choice)
●▬▬▬▬▬▬▬▬▬▬▬▬▬▬▬▬▬▬▬▬▬▬▬▬▬▬▬▬▬▬▬▬▬▬▬▬●
*´¨)
¸.·´¸.·*´¨) ¸.·*¨)
(¸.·´ (¸.·`*~Extras~
The options below are NOT part of the above $460 listing - they are additional options for your BOS. If you want more of the options on yours, a different size, more paper, or anything else you can think of, we will be more than happy to create it for you.
*´¨)
¸.·´¸.·*´¨) ¸.·*¨)
(¸.·´ (¸.·`*~Please use the 6 steps above as a guideline for what we need to know from you in order to make your book - just add the extras you want, and/or your own ideas and message us. After we reach the layout for your BOS, a new listing will be created just for you. Prices will be based upon supplies used; however, we try very hard to keep our products as affordable as possible and do our best to work with you, while making sure they are the highest quality we can create.
*´¨)
¸.·´¸.·*´¨) ¸.·*¨)
(¸.·´ (¸.·`*~Some of the extra options:
~Hand sewn binding: This is done in the "old way" - sewn on cords for optimal opening without damage to the spine, and made to withstand generations. This option does take a bit longer to create, however, well worth it. Larger Tomes, and those wanting more than 600 pages in this size should consider this option for it's archival qualities.
~ Specialty paper available for Hand Sewn: heavy parchment in 65# weight and 'tree free' paper made from agricultural bio-products/post consumer waste combined with one of the following: coffee, lemons, mangoes, or bananas (pics available).
Special order Parchment and Speckletone available for an additional fee:
~ Fine or Heavy Parchment:
White, Fleece (Ivory), Olde Natural (cream), Scroll Tan (medium aged), Copper (med/dark aged), Camel (dark), Antique Gold (light), Relic Gold (dark), Green Tea (bright), Sage (light), Currency Green (dark sage), Engravers Gray (light gray white), Storm (med), Gunmetal (dark), Script Blue (grayish-blue white), Mist Blue, Sky Blue, Powder Pink (pink white), Salmon.
~ "Speckletone" - Recycled paper with flecks and fibers:
- Black, Wine, Chocolate, Brown, Kraft (cardboard brown), Natural, Madero Beach (light sand), Oatmeal, Sand, Cream, True White, Starch White, Olive, Old Green (sage), Starch Mint, Starch Rain (light gray/blue).
~ Raised decorative custom design on spine
~ Small Gemstone or Faceted Crystal Inlay to add power to your book - Currently available: Fire Garnet, Amethyst, Champagne Diamond chips, Lapis, Moonstone, Sunstone, Topaz, Rose Quartz, Peridot, Snowflake Obsidian, white opals, and Blue Sapphires.
~ Large semi-precious gemstone inlay to add power to your book: Currently available: 1/2" circular. Moonstone and Rose quartz. 1 inch oval Amethyst or Rainbow Fluorite, and 1 inch round Smokey Quartz., however we can create nearly any stone cut and size. Please email for information.
~ Decorative hinges
~ Strap and Buckle
~ Decorative latch
~ Antique lock or Reproduction lock with skeleton key option
~ Tea stained "aged" paper
~ 14kt Gold, Silver or Copper leafing on pages, between/on spine ribs or to accent another area of the book (see Gold on Lotus above)
~ Custom dyed leather with more than one color
~ Custom designed printed section dividers (designed for you)
~ Printed section dividers designed by you (printed by us)
~ Extra paper (price per 100 sheets)
~ "Practical Magic" Double Binding (flip out 'secret' section)
~Go bigger! See our custom design 19x25 listing here
https://www.etsy.com/listing/123028610/your-design-19x25-custom-made-to-order?ref=shop_home_active
At this time the largest post screw Tome we can create is 27" x 41" please message us for paper options and pricing.
*In sewn binding up to size 20 x 26 tome available at this time - if you would like something larger please email us for availability. Note: books with pages over 8.5x11 have limited paper options, please email us for options.
:*¨¨*:·.Payment plans available! Please message us for details.·:*¨¨*:·.
********Please allow an additional 12-24 weeks for customization********
Although we do try to go as fast as we can, special features added to your BOS can take longer to to bring to fruition.
●▬▬▬▬▬▬▬▬▬▬▬▬▬▬▬▬▬▬▬▬▬▬▬▬▬▬▬▬▬▬▬▬▬▬▬▬●
*~*~*~*~*~*~*~*~*~*~*~*~*~*~*~*~*~*~*~*~*~*~*~*~*~*~*~*~*~*~*~*~*~*~*~*~*~*
●▬▬▬▬▬●●▬▬▬▬▬●●▬▬▬▬▬●●▬▬▬▬▬●●▬▬▬▬▬●●▬▬▬▬▬●
●●● PAYMENT INFORMATION ●●●
●Payment plans available! Please review our policies and message us for details. If you have placed a custom item on a payment plan, materials will be gathered during payments, however it will NOT be constructed until final payment is made.
http://www.etsy.com/shop/MagickallyMade/policy?ref=ls_policies
●We accept full payments through Paypal,Credit cards and Etsy gift cards. The "other" option is for pre-negotiated payment plans only.
●▬▬▬▬▬▬▬▬▬▬▬▬▬▬▬▬▬▬▬▬▬▬▬▬▬▬▬▬▬▬▬▬▬▬▬▬●
●●● SHIPPING INFORMATION ●●●
●INTERNATIONAL BUYERS - We can and will ship to you! Please email us before purchasing so we can get an exact shipping quote for your item. Some countries are listed, we ship using the least costly shipper we can possibly find. If your country is not listed, please message us and we will find the best rate for you. Shipping rates are based on weight and size. We DO NOT charge handling. Shipping rates are actual shipping costs only.
●Message us for alternate shipping rates (eg overnight) PRIOR to purchase please. We check our messages often and respond asap.
●▬▬▬▬▬●●▬▬▬▬▬●●▬▬▬▬▬●●▬▬▬▬▬●●▬▬▬▬▬●●▬▬▬▬▬●
*~*~*~*~*~*~*~*~*~*~*~*~*~*~*~*~*~*~*~*~*~*~*~*~*~*~*~*~*~*~*~*~*~*~*~*~*~*
●▬▬▬▬▬▬▬▬▬▬▬▬▬▬▬▬▬▬▬▬▬▬▬▬▬▬▬▬▬▬▬▬▬▬▬▬●
Please visit our Facebook page or Blog to see a gallery of our work: http://www.facebook.com/pages/Magickally-Made/143613462356914?sk=photos_albums
http://www.MagickallyMade.blogspot.com
http://magickallymade.tumblr.com/
●▬▬▬▬▬▬▬▬▬▬▬▬▬▬▬▬▬▬▬▬▬▬▬▬▬▬▬▬▬▬▬▬▬▬▬▬●
°º©©º°¨¨¨¨¨¨°º©©º°¨¨¨¨°º©©º°¨¨¨¨¨°º©©º°¨¨¨¨°º©©º°¨¨¨¨°º©©º°
Copy Right 2013 Magickally Made. All Rights Reserved. No original products, images or text may be copied, reproduced, or published in part or in whole (936). http://creativecommons.org/licenses/by-nc-sa/3.0/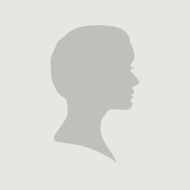 SHOP ANNOUNCEMENT
SALE - Your Design 12x18 Custom Made to Order Book of Shadows, Grimoire, Spell Book, Book of Mirrors, handmade, blank
Overview
Handmade item
Materials:

velvet, pentacle, parchment, ribbon, cotton, custom order, Chicago post screw, leather, crystals, deckling, tea staining, lotus, Hemp

Made to order
Only ships to United States from Illinois, United States.
Feedback: 109 reviews
Favorited by: 212 people
Listed on Jun 15, 2015
3559 views