Instant Digital Art Print featuring an uplifting Anais Nin quote:
"My mission, should I choose to accept it, is to find peace with exactly who and what I am. To take pride in my thoughts, my appearance, my talents, my flaws, and to stop this incessant worrying that I can't be loved as I am." An original digital painting by Christine McConnell.
Multiple layers and digital effects went into producing this print, perfect for the modern or classic decor.
This is not a physical product – nothing will be mailed to you. This is a printable digital art print. No waiting…no postage…no hassle! In this listing you'll receive one printable instant digital download file. This is a large high quality/resolution image in jpeg format at over 4400 wide. You will be able to print up to poster size with this file. You can get this printed as a fine art print on canvas or paper, or photo paper. Just load the file onto a USB stick and take it into your printing company/photo lab or upload it to an online site for printing. It can also be cropped to suit your preferences. The watermark will be removed from your purchased file although my signature will appear on the print (light and discrete).
When you pay for this listing and it is confirmed by Etsy you will be directed to an Etsy DOWNLOAD page. You can find more information on this page
https://www.etsy.com/help/article/3949
✿♥●•▬▬●♥✿♥●▬▬●♥✿♥●▬▬●♥✿♥●•▬▬●♥✿♥●▬▬●♥✿♥●▬▬●♥
Terms of Use - With this digital downloaded image, you are buying a 'limited usage license'. This means you may use this image for personal use - such as printing it out to as artwork for your home or it may be printed to gift to another person. It may also be used as a part of your collage artwork creation.
Commercial resale of this item - without my permission- is prohibited. ©Christine McConnell
●♥✿♥●•▬▬●♥✿♥●▬▬●♥✿♥●▬▬●♥✿♥●•▬▬●♥✿♥●▬▬●♥✿♥●▬▬●♥✿♥
It doesn't interest me what you do for a living
I want to know what you ache for
and if you dare to dream of meeting your heart's longing.
It doesn't interest me how old you are
I want to know if you will risk looking like a fool
for love
for your dreams
for the adventure of being alive.
It doesn't interest me what planets are squaring your moon...
I want to know if you have touched the center of your own sorrow
if you have been opened by life's betrayals
or have become shrivelled and closed
from fear of further pain.
I want to know if you can sit with pain
mine or your own
without moving to hide it
or fade it
or fix it.
I want to know if you can be with joy
mine or your own
if you can dance with wildness
and let the ecstasy fill you to the tips of your
fingers and toes
without cautioning us to
be careful
be realistic
to remember the limitations of being human.
It doesn't interest me if the story you are telling me
is true.
I want to know if you can
disappoint another
to be true to yourself.
If you can bear the accusation of betrayal
and not betray your own soul.
If you can be faithless
and therefore trustworthy.
I want to know if you can see Beauty
even when it is not pretty
every day.
And if you can source your own life
from its presence.
I want to know if you can live with failure
yours and mine
and still stand on the edge of the lake
and shout to the silver of the full moon,
"Yes."
It doesn't interest me
to know where you live or how much money you have.
I want to know if you can get up
after a night of grief and despair
weary and bruised to the bone
and do what needs to be done
to feed the children.
It doesn't interest me who you know
or how you came to be here.
I want to know if you will stand
in the center of the fire
with me
and not shrink back.
It doesn't interest me where or what or with whom
you have studied.
I want to know what sustains you
from the inside
when all else falls away.
I want to know if you can be alone
with yourself
and if you truly like the company you keep
in the empty moments.
'The Invitation' by Oriah
●♥✿♥●•▬▬●♥✿♥●▬▬●♥✿♥●▬▬●♥✿♥●•▬▬●♥✿♥●▬▬●♥✿♥●▬▬●♥✿♥
Learn more about the shop and process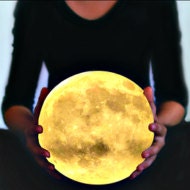 Christine McConnell
Art Deco Anais Nin Poster Instant Digital Download Art Print Quote Chic Photomontage Mixed Media Collage Uplifting Shabby Gold Red Sepia
---