This one is another continuation in my Enchanted Sleep series, which is about having chronic fatigue syndrome.

One of the things that goes along with having CFS (in many patients anyway) is that your muscles become quite fragile and incredibly easily injured. No one know why this happens, and there's not much you can do once your muscle is pulled other than rest it in the usual fashion.

There certainly are worse things in the world. But it's extremely frustrating to feel quite limited by your body. I often feel like my body is this fragile, delicate thing, not made with regular bones and muscles, but glass and egg shells. There are many things I want to do and can't, because I know if I attempt them, I'll be paying the price for it for weeks. And that's where this photo comes in.

All prints are limited editions, and come signed and numbered. The amounts, sizes and prices are of each edition are as follows:


50 at 10"x15" for $400 each
10 at 20"x30" for $1200 each


They will look lovely framed, or simply matted. I am also happy to include a special message for you on the back. If you would like one, please include the exact wording you want when you check out.

All prints are museum-quality and you can feel secure in your art investment. There is usually a short turnaround time from the day you order your print to the day I'm able to send it out, so please take this into consideration when ordering.

If there is a photo of mine you would like a print of and I don't have it listed, or it's not shown in the size you want, please email me and let me know! It may be that I just haven't gotten around to posting that photo yet, so it's exclusion does not necessarily mean it's not available.

Visit SarahAllegra.com for more of my work and show information.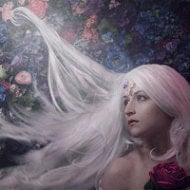 Sarah Allegra
Listed on Mar 27, 2015
91 views