Handmade Bullet Rollerball Pen in 24 kt Gold plus Walnut and Maple wood. Inspired by the popular Over and Under combination rifle/shotgun, This bullet pen will make the perfect gift for any hunter, sportsman, trap & skeet shooter or gun enthusiast. This style shotgun is a favorite for hunting a wide variety of game, from deer to game birds. The shooter can choose the barrel appropriate for the target. All facets of this pen are big and impressive reproductions of the original. They include a 12ga shotgun shell cap, a .30 caliber bullet style pen body, a shotgun clip and a large, nib on the fountain pen style. Dark blank for the cap and light wood for the body make for an authentic look. Features a quality refill and a rose gold nib.
Comes with a black velvet drawstring bag for protection or presentation.
You will receive the pen pictured here; there is not another like it.
Product Detail:
Pen Condition: New
Pen Component Plating: Gold with rose colored tip
Material: Cap is Walnut, barrel is maple
Finish: sanded through 12 grits up to 12,000 and then finished with 4 coats of friction polish Operation: postable cap
Pen Size:
Length: 5 7/8 inches
Diameter: Cap 5/8 inch, Barrel 9/16 inch
Ink Color: black
Ink Refills: Schneider ceramic rollerball refill
Replacing Refill: First, twist off the pen tip, then remove the old refill, place the new refill in the pen, finish by putting the tip back in place.
Extra: A protective velvet pouch is included with this pen.
Material Facts:
Turned Blank: Black Walnut (Juglans nigra) Canada and USA. Heartwood can range from a lighter pale brown to a dark chocolate brown with darker brown streaks. Color can have a gray, purple, or reddish cast. Sapwood is nearly white. It has a medium texture, and the grain is usually straight, but it can be irregular. Black walnut can occasionally also be found with figured grain patterns such as: curly, crotch, and burl. Cut so that the grain runs around the pen rather than along the pens length.
Maple (Acer saccharum) sapwood color ranges from nearly white, to an off-white cream color, sometimes with a reddish or golden hue. The heartwood tends to be a darker reddish brown. Some common uses for hard maple include flooring (from basketball courts and dance floors to bowling alleys and residential), veneer, pulpwood, musical instruments, cutting boards, butcher blocks, workbenches, baseball bats, and other turned objects and specialty wood items. USA.
See more Bullet Pens at:
https://www.etsy.com/shop/GlensWorkshop?section_id=11124349
Ballpoint pens:
https://www.etsy.com/shop/GlensWorkshop?section_id=13389295
Bullet pens:
https://www.etsy.com/shop/GlensWorkshop?section_id=11124349
Stylus Pens:
https://www.etsy.com/shop/GlensWorkshop?ref=si_shop
Gel Pens:
https://www.etsy.com/shop/GlensWorkshop?section_id=11124323
Fountain Pens:
https://www.etsy.com/shop/GlensWorkshop?section_id=11128904
Wine Accessories:
https://www.etsy.com/shop/GlensWorkshop?section_id=12363526
Kitchen Helpers:
https://www.etsy.com/shop/GlensWorkshop?section_id=12363530
Learn more about the shop and process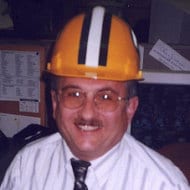 Glen Schumann
Over Under Bullet Pen Handcrafted in Gold, Walnut & Maple
---
Listed on Apr 11, 2017
571 views