### REDUCED PRICE $20 OFF OLD PRICE ###

Perhaps something a little more than a cigar box amp, this beechwood art carry case has been fitted with a brand new original Fender 8" speaker, a 12V rechargeable battery pack (complete with AU 240 Volt Adapter) and the engine is the rocking 5 Watt SD-MAH3 amp module from Guitar Fuel. It has 3 gain settings: Clean Boost, Overdrive and Full On. Plus Volume and the Tone Expander control. The speaker grill is steel, the case is solidly made to handle the bumps and it is fitted with 4 screw on rubber feet.

I have been able to get a great range of sounds from this amp, playing a unmodified Fender Squire Strat through it in The Shed. The 8" speaker adds a nice warmness to the tone without being muddy and you can leave the box slightly open to alter the tone again. It can run from a standard 9V battery (not included) or the included 12V lithium Ion rechargable battery pack or direct from it's AU 240V recharge adapter.

The speaker surround and the leather battery and adapter pockets are hand made and fitted, this amp is ready to go for busking or jamming and practice at home. While you can turn it down a bit, keep the neighbor's happy and still get a good tone, it still has room to be cranked up for that extra bit of fun and gives a pretty respectable punch. Overall size is approx 350mm high x 100mm deep x 450mm wide.

This amp is based on my personal model that I use all the time, I have tested a number of different low wattage power amps, including LM386 based designs and the Guitar Fuel amp module is the best so far. This amp is hand made from re-purposed items and as such there may be minor imperfections or blemishes as each model is unique.

Do not hesitate to contact me if you have any questions, the postage cost is a very rough guide as it is pretty big and would cost a fair bit to send. Please contact me for an accurate quote or local Melbourne pick up. For overseas buyers please contact me with your location and I will see what I can do.
Learn more about the shop and process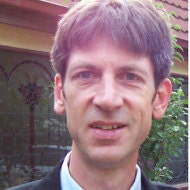 Dave Simpson
Portable Guitar Amp With New 8" Fender Speaker and 12V Rechargeable Battery Pack
---