Roses are one of the most elegant and traditional flowers to decorate with and this plaster mold set gives you complete freedom to create!
Use it as a craft mold and cast the mold with plaster of paris and create as many roses and leaves as you wish. Lay them out on a flat surface and start creating!

For small designs that are great on craft projects or where a slight design is needed (cupboard doors for instance?) , I like placing a single rose with the leaves situated a the top of a downward facing rose.

For vines of roses and larger designs, place roses here and there or group many together as I have done. Trail leaves in any direction!

Click the link above to see how I created a beautiful antique finish over the entire plaster rose design. It was easy and it's so gorgeous!

Rose Mold Elements:

Cabbage Rose 3 1/2" x 3 1/2"

Leaf 1- 2" x 1"

Leaf 2- 1 1/2" x 1"

Leaf 3- 1" x 1"

PLEASE NOTE THAT OUR MOLDS ARE NOT MADE FOR RESIN

Casting plaster is easy and CHEAP! Mix Plaster of Paris 2 parts plaster to one part water, stir well, pour in to the mold after spraying with Pam cooking spray or other release agent, wait 30-45 minutes then pop it out!

Applying it to the wall is a cinch! Just spread the back with a coat of joint compound, hold to the wall for about 1 minute and it's there good and solid!

Fashion wall frames, frames in rectangles or squares around your light fixture, round medallions of combined designs or even just a frieze over a doorway. It's a blast and it's so very beautiful!


Casting plaster is SO easy! Simply spray the inside of the mold with WD-40, Mold release, Pam cooking spray or use a brush a cooking oil. Mix plaster of paris according to directions on the bag (You get Plaster of Paris from Lowe's, Home Depot, Walmart or any hardware store for ultra cheap!), pour the mixture in to the mold then let it harden for 30-45 minutes.

When it's cool to the touch, simply pop the piece out of the mold and let dry completely. To apply them to your wall or ceiling, simply spread a thin layer of joint compound to the back side of the mold and hold to the wall or ceiling for 1 minute. How easy is that!!!!

For heavier designs such as our Large Acanthus Flourish Mold, drill small nail holes in to recessed areas on the piece and after buttering the back with joint compound, nail small finishing nails in to the holes to assure good adhesion while the compound dries.


Remember that all of our molds are made of a heavy duty, flexible plastic that will hold up to many, many castings.
Learn more about the shop and process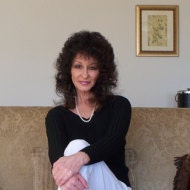 Victoria Larsen
Cabbage Rose Plaster Mold Cast Plaster Clay Mold
---
Listed on Feb 17, 2017
621 views