This hanging bracelet and necklace holder is 16 inches high, 18 inches wide, and sticks out from the wall about 6 inches. It is made of oak, stained golden oak, and finished with 2 coats of clear lacquer, and designed to hang on a wall or other vertical surface.
It has two wands for storing bracelets at the top and 3 slats for storing necklaces on the bottom.
Two of the slats have 11 one inch pegs and the other one has 11 two inch pegs for holding the necklaces, making a total of 33 pegs, It will store a minimum of 33 necklaces, and 15 to 30 bracelets, all in one stunning piece. You can easily double up the necklaces on the two inch pegs on the bottom and store even more.
This piece will hold your necklaces and bracelets on one elegant hanging storage piece. It does NOT have any place to store earrings.
Shown in the picture is the Golden Oak stain. This is the default color, but you will still need to choose if from the drop down menu if you would like it. These can also be had in several different stain colors. You can pick from any one of the stain choices shown, no extra cost. You WILL need to make a color choice to continue with the purchase process. The drop down menu is at the top of the page, just above the ADD TO CART button
Just let us know which one you want, and be prepared to wait a FEW EXTRA DAYS for delivery for other that the Golden Oak or unfinished because we don't have each and every one always ready to go.
Ships fully assembled as shown.
Shipping cost of 14.50 is for shipping to the CONTINENTAL United States. if you need it in a hurry, for a Birthday, etc, please let us know up front so we can make every effort to get it to you when you need it.. ALASKA AND HAWAII, PLEASE CONTACT US FOR SHIPPING COSTS BEFORE MAKING A PURCHASE.
Because shipping can vary widely depending on where you live, we will refund any excess shipping charges thru Paypal should actual shipping costs be less than $14.50. If you live in the CONTINENTAL United States, in no case will you pay more than the $14.50.
Any shipping overage of less than $1.00 will not be refunded but will go into the box and bubble wrap fund.
We can also ship overseas, but due to the size of the shipping box, it will have to go Priority Mail International, which usually seems to equal or exceed the cost of the item unfortunaately.
If you need one that holds earrings too, then please follow this link. You can also get an idea what the side view looks like from the pictures here:
https://www.etsy.com/listing/98101562/hanging-combo-earring-necklace-bracelet
Shipping weight is 3.5 pounds
Click here to go to our main shop page and see what other jewelry holders we have:
https://www.etsy.com/shop/SpiritRanchCreations?ref=si_shop#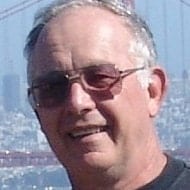 KENNY DANZER
Hanging Bracelet and Necklace Holder Storage Organizer Display Oak
Listed on Jul 26, 2015
5187 views