Lava rock is born of fire and earth. It is an igneous rock that began its journey as magma molten lava and transformed into a rich black porous rock. Lava rocks contain the elemental powers of both fire and earth. It is a powerful stone of balance, strength, grounding and protection. Black lava rock is also a beneficial stone for career and life path. It assists in decision making, energy and confidence.
Tiger's eye is one of the most protective and grounding gemstones. It has been carried as a talisman for centuries to protect against ill-wishing and negativity.
Made with love and positive thoughts, this masculine wrist mala has fifteen 10 mm Lava Rock beads and five 10 mm faceted Red Tiger's eye stones. Red Tiger's Eyes have a deep rich redish brown hue that set them apart from the regular tiger's eyes. The tiger's eyes are most brilliant when they reflect light, showing off their ever-changing cat's eyes.
This is a wrist mala to wear and use anytime, anywhere for energy, grounding, protection, to provide balance and motivation. You can wear it as a bracelet or use it for meditation, mantras, counting or whenever you need something to help keep you centered and feel confident.
If you like this lava rock and red tiger's eye mala, you may also like its 8 mm "sibling" in this lsiting:
https://www.etsy.com/listing/102337273/earth-fire-black-lava-rocks-red-tiger
Lava Rock:
A stone of balance, strength, grounding and protection
Good for career and life path
Aids in decision-making, confidence and energy
A physical embodiment of Earth and Fire
Contains the energy of fire and the nurturing power of Mother Earth
Associated with the qualities of assertiveness, passion and energy
An excellent tool for the Root Chakra
A fiery fertility stone
Chakra: Root
Red Tiger's Eye:
A stone of success and protection
A "feel better" stone
Assists intuition and emotional control
Assists in accomplishing goals
Provides motivation and courage
Brings wealth and yin/yan balance
A protective stone, often used as a talisman against ill wishing.
Astrological association: Capricorn
Chakra: base
Original Length:
This unisex wrist mala measures approximately 7.5" or 19 cm and is strung on a double strength stretch cord for durability. It fits comfortably for a wrist with a circumference of 6.3 to 7.2 inches, depending on whether you prefer a snug or loose fit.
Custom Length:
Please convo me or simply note in "note to seller" at time of order if you need a different size. Please state the measurement of your Wrist Circumference. Please note that bead count will change once the size is adjusted.
About Malas:
Malas are sets of prayer beads that are used to keep your mind spiritually focused while reciting or mentally repeating a mantra. Mala is an ancient Sanskrit term meaning "garland". Malas are the traditional and spiritual tools of the Buddhist and Hindu religions. The strings of beads are worn over the hand or in the hand so that each bead can be counted as each prayer is recited. It is also a wonderful accessory in meditation or as "worry beads".
With the sale of each item, $1 will be donated to "Doctors Without Borders/Médecins Sans Frontières" and "Free The Children". Upon reaching my store's 2000th sale, $50 will be donated to "Doctors without Borders" and $50 will be donated to "Free the Children".
From the Official Website of Doctors Without Borders/ Médecins Sans Frontières:
Doctors Without Borders/Médecins Sans Frontières (MSF) is an international medical humanitarian organization created by doctors and journalists in France in 1971. Today, MSF provides independent, impartial assistance in more than 60 countries to people whose survival is threatened by violence, neglect, or catastrophe, primarily due to armed conflict, epidemics, malnutrition, exclusion from health care, or natural disasters. MSF provides independent, impartial assistance to those most in need. MSF also reserves the right to speak out to bring attention to neglected crises, challenge inadequacies or abuse of the aid system, and to advocate for improved medical treatments and protocols. In 1999, MSF received the Nobel Peace Prize.
For more information, please visit http://www.doctorswithoutborders.org/ or http://www.msf.org/
From the Official Website of Free The Children:
Free The Children was founded by 12-year-old Craig Kielburger in 1995 when he gathered 11 school friends to begin fighting child labour. Today, Free The Children is the world's largest network of children helping children through education, with more than one million young people involved in our programs in 45 countries.
For more information, please visit: http://www.freethechildren.com/
"Yesterday is already a dream and tomorrow is only a vision, but today well-lived makes every yesterday a dream of happiness and every tomorrow a vision of hope."
~ Sanskrit Proverb
<<Hier n'est qu'un rêve et demain nBack to Athénaïs Jewelry: www.AthenaisJewerly.etsy.com'est qu'une illusion. Mais un aujourd'hui bien vécu fait de chaque hier un rêve de bonheur et de chaque demain une vision d'espoir.>>
-- Proverbe Sanskrit
Back to Athénaïs Jewelry:
www.AthenaisJewelry.etsy.com
If you like original paintings, photography, wearable art and objets d'art, please visit my second store that I co-own with my daughter:
Anaïs Art Shoppe www.AnaisArtShoppe.etsy.com
Learn more about the shop and process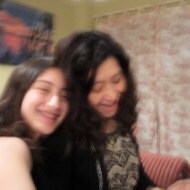 Athénaïs
Frequently asked questions about AthenaisJewelry
Men Bracelet, Lava Stones Mala Bracelet Tiger Eyes Mens Mala Beads Chakra Bracelet Mala Bracelet Fire Earth Meditation Protection Bracelet
Overview
Handmade item
Materials:

10 mm faceted red tigers eyes stones, 10 mm lava rocks, strong stretch bead cords

Ships worldwide from

Canada

Feedback: 417 reviews
Favorited by: 136 people
Listed on Aug 26, 2016
2275 views