This item sold on November 13, 2012.
All busy mamas know that nursing covers make nursing a relaxing experience wherever you are, but the store brand ones are B-O-R-I-N-G.
With a busy mama's sense of style in mind, we've made a nursing cover that is functional AND fun. Slip the cover out of its coordinating bag and slip it around your neck and you and your little one will be able to experience the privacy of breastfeeding, almost like you were in your own home. No more blankets being yanked off in the middle of the playground!

Nursing covers promote bonding and attachment with your baby and ensure baby is well nourished, no matter what the day holds. The nursing cover allows feeding without distractions. Perfect for nursing at the park, family gatherings, restaurants, and more! The coordinating snap close bag keeps your cover clean in the diaper bag (or your purse) and provides a safe place to put baby's" paci" if you use one or your nursing pads, while you nurse.

Approximate size: 36" wide and 26" long
100% cotton
As always- proudly handmade in the USA.
Learn more about the shop and process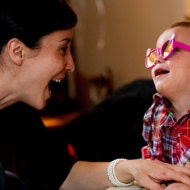 The Pickle's Mom