This item sold on May 18, 2013.
Out of this world? Star Trek, Rocket Scientist, Space Ace, or whoever understands that this is millions of years old from far far away will love this. Shaped into abstract modern 1" shape. Coated with 2 coats of professional wax. Hung from a sterling bail and a solid sterling 18" chain.
The hearts in the 3rd photo are a separate listing ($95:
https://www.etsy.com/listing/97106347/meteorite-heart-pendant)
Meteorite is iron and nickel. There are natural cracks in the pieces. They came through space, survived the crash. Then were cut on a band saw, and shaped on diamond belts, and holes drilled for the key ring. You can actually see the crystals that were formed on it's way to Earth! The crystal pattern in each piece is different, no two are alike. None is perfect, but who is?
This material is sold by the gram, and extremely expensive. It can only be cut on on a large band saw (which I could saw my couches in 1/2 with!) and ground with diamond belts.
I also make hearts out of this material.
The second to last photo are the pieces I cut the hearts/keychains from. The last photo is me cutting the hearts out on the band saw.
Back to my shop:
http://www.etsy.com/shop/ThePolkadotMagpie
--------
Here is what the company that I got this scrap says about the meteorite chunks I received:
Two masses were found in 1967, total 323 kg. It was determined as coarse octahedrite, bandwidth 2.0 mm(iron llE). There was new expedition on Seymchan meteorite place in 2004. During the expedition there were several finds of different size meteorite individuals. Recent find shows that this meteorite is close to Glorietta Mountain and contains NUMEROUS OLIVINE GRAINS!!!! SEVERAL SMALL INDIVIDUALS FOUND ON SPRING TERRACE. It was a big surprise after cutting the individuals that they contain few olivine grains and shows a nice structure. Iron meteorites are composed of primarily iron and nickel alloys and are believed to be derived from planetary cores that were broken apart billions of years ago. Meteorite is absolutely stable, not any rust going on it after cutting. The pictures shows metal structure, olivine grains forms, It is interesting that some individuals contain olivine and other not contain olivine. Some individuals has surface with fusion crust like Sikhote-Alin, some looks like Chinge, and some looks like Sikhote shrapnel.
------------
Here is my blog that explains more about this material:
http://theknifewife.blogspot.com/2012/01/out-of-this-world-love.html
Thanks for coming by. Back to my shop:
http://www.etsy.com/shop/ThePolkadotMagpie
Learn more about the shop and process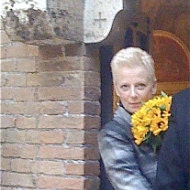 Suz
Meteorite Jewelry Valentine Out Of This World Gift
---
Overview
Handmade item
Material:

meteorite

Ships worldwide from

United States

Feedback: 225 reviews
Favorited by: 68 people