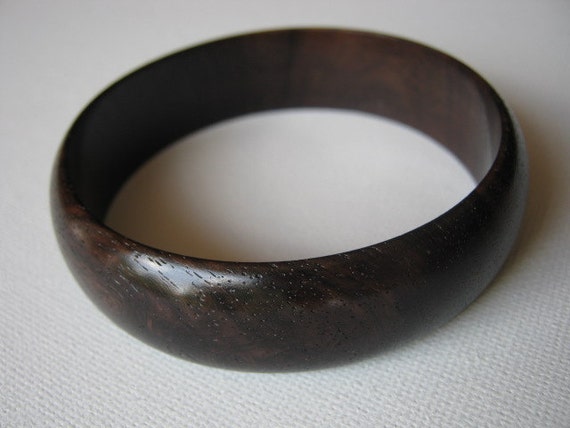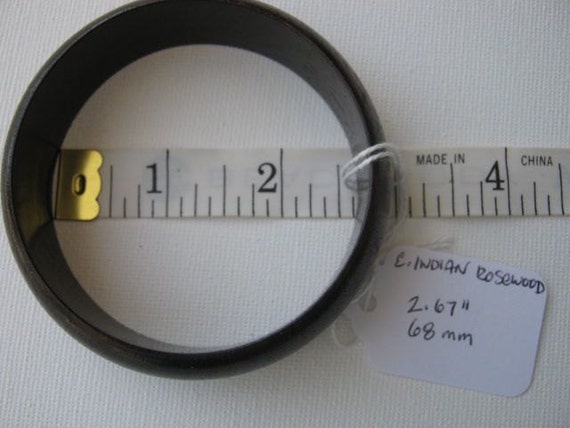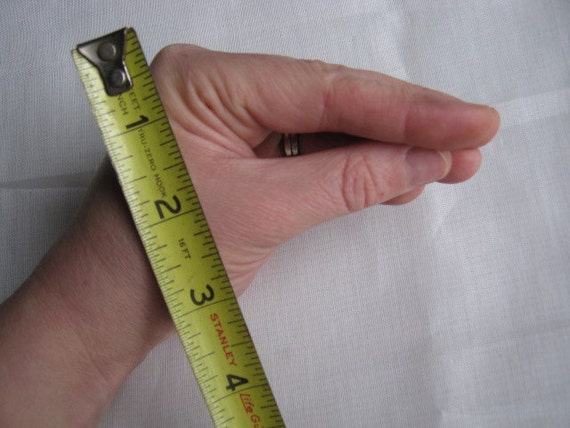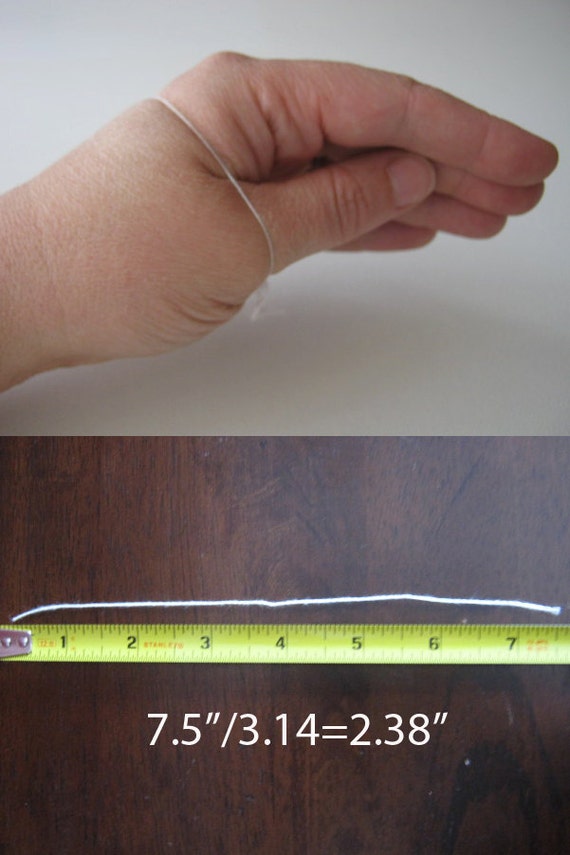 This dense, tightly grained wood comes from trees that are native to India. It is nearly black in color with deep violet to chocolate brown undertones.

This bangle has a medium inside diameter of 2.75" (70mm) with a width of 3/4" (18mm) across the top.

DETERMINING SIZE:
There are a couple ways to determine your size. The easiest way is to just measure across the widest part of your hand with fingers drawn together (like you're working a sock puppet). The more precise way is to use a length of string to measure around your hand, measure the string, then divide that number by 3.14. (Circumference divided by pi equals diameter.)
SCROLL THROUGH THE PHOTOS ABOVE FOR HELP.
When in doubt, size down...hands are flexible!

Each bangle is hand turned, sanded, then finished with several coats of shellac and polished. I choose this finish for several reasons; it is durable, non-toxic, sets up fast, has a lovely glossy sheen, and is easily refurbished (just wipe another coat on with an old t-shirt).

NEW! I am now including with each piece, a hand sewn gift bag made from upcycled quilting scraps.

I ship in durable cushioned envelopes. Since international shipping rates vary, I am posting one rate and will refund any overages.

This wood comes from a distributor who travels to where their wood has been harvested to ensure it is done so responsibly.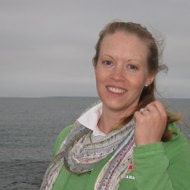 Kelly Parkhurst
East Indian Rosewood Bangle Bracelet
---