This item sold on May 7, 2014.

Within Southern folk tradition the Gator Paw is carried as a lucky charm. With their green skin and grasping fingers they symbolize grabbing the "green" and keepin it. With this in mind, Gator Paws are believed to bring good fortune in gambling and matters or money.

These Gator Paws can be carried as a pocket piece, added to a prosperity altar, wrapped in paper money or cloth, or placed in a mojo along with other money drawing and gambling curios such as nutmeg, pyrite and cinquefoil. This can then be dressed with Black Cat or Money Drawing oils and carried on the person to inspire good fortune.

With your purchase you will receive 1 paw.




*For legal purposes we must state that this product is sold as a curio only and that we cannot guarantee its magical effectiveness.*

Magic does require effort to work, both on the part of the practitioner and on the part of the client as well. You will rarely find a new love or job unless you are both open to receiving them, and actively looking for them. As with all things in life, sometimes the miraculous and fortuitous occurs, but in most cases you have to invest some effort in order to achieve results. Any practitioner who tells you differently is, quite frankly, lying to you.

Prayer, magic, and spellwork are all intended to create a doorway and a path, it's up to you to open the door and walk the path.
Learn more about the shop and process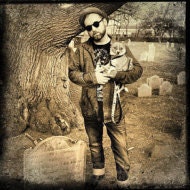 Matthew Venus
Gator Paw - hoodoo - luck - money - gambling - wicca - magic -occult - voodoo
---
Listed on Apr 13, 2014
562 views