***THE PHOTO ABOVE IS AN EXAMPLE! IT CAN BE RECREATED BUT IT IS NOT READY TO SHIP PLEASE ALLOW 6-8 WEEKS FOR DELIVERY!***

I wanted you all to know that we are now doing custom TODDLER BED SETS...
I get alot of emails about them, so thought it was time to list some options!

you choose the print and the accent color and I do the rest.
On side is cotton...
the other is either Minky...

All of the fabrics pictured above are designer fabrics and cost $8+ a yard. Which is where the extra cost comes in. THey are almost ALWAYS available. You get to completely make this set your own, and choose all coordinating colors and minky types.

Everyone loves them and I am getting some really great feedback... as I said, the pictures just DO NOT do this justice... I am so mad now that I ever even bought one... because the things I am making right now are so much better than anything I could have found in a store... + hand made quality and OOAK!!!

Anyways... in this set you receive:
1 Toddler blanket 42x60 with batting inside for weight.
1 standard size pillowcase

IF your looking for fabric options that are NOT skully/punky... I have teamed up with UBERSTITCH www.uberstitch.etsy.com and you can choose fabric from her super high quality designer prints!!

Your backing options to coordinate with your print are below:
YOU CAN CHOOSE FROM ANY OF THESE OPTIONS!!! She has the HIGHEST quality minky's available... you wont believe your fingers! haha

Minky Dot: http://chenillemagic.com/mall/chenilleminkydotfabric.asp
Minky Big Dot: http://chenillemagic.com/mall/MinkyBigDotwithColor.asp
Minky Lambie: http://chenillemagic.com/mall/chenilleminkydoublesidedlambie.asp
MINKY ANIMAL PRINT!! http://chenillemagic.com/mall/ChenilleMinkyAnimal.asp
MINKY Baroque: http://chenillemagic.com/mall/ChenilleMinkyBaroque.asp
Minky Paisley: http://chenillemagic.com/mall/ChenilleMinkyPaisley.asp
Minky Swirl: http://chenillemagic.com/mall/chenilleminkyPlushSwirlfabric.asp

Also, you can check out www.minkydelight.com if you dont see what you are looking for at chenille magic.

If your interested I could also do matching curtains and accessories for an additional cost. Please do not hesitate to contact me for either more information or some ideas you have for a set. I would love to collaborate with you!

Thanks for looking!!
Learn more about the shop and process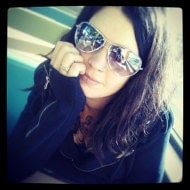 Amber Zrust
Frequently asked questions about RockerByeBaby
Custom Punk Rock Toddler bedding set Designer fabric skulls skull and crossbones goth guitar with MINKY
---