This item sold on March 29, 2014.

Red Brick Dust, also known as Redding Powder is pulverized bricks and offers a powder which is used within Hoodoo and Conjure for spells of protection. It is believed that the use of red colored powders and minerals originates back to ancient man's use of red ocher as a sacred and protective colorant. Red Brick Dust continues this tradition and it is added to powders and mojos for protective purposes. Red Brick Dust is also commonly used to make a line across the threshold of the house to keep harm from the occupants.

With your purchase you will receive one corked 1/2 oz. vial of hand pulverized brick dust.



*As law dictates we must state that this product is sold as a curio only and that we cannot guarantee its effectiveness.*

Magic does require effort to work, both on the part of the practitioner and on the part of the client as well. You will rarely find a new love or job unless you are both open to receiving them, and actively looking for them. As with all things in life, sometimes the miraculous and fortuitous occurs, but in most cases you have to invest some effort in order to achieve results. Any practitioner who tells you differently is, quite frankly, lying to you.

Prayer, magic, and spellwork are all intended to create a doorway and a path, it's up to you to open the door and walk the path.
Learn more about the shop and process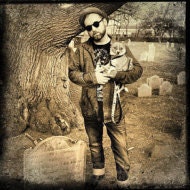 Matthew Venus
Red Brick Dust - Hoodoo - Protection - Powder - Voodoo - Spell
Listed on Mar 24, 2014
1915 views