This vintage chromolithograph of marine animals (fishes, Crustacea, jellyfish, sponges) and plants was printed by the Bibliographisches Institut of Leipzig (Germany) and published in the 1920s in a Spanish Encyclopedia. It depicts the following animals and plants:
Pecten jacobaeus (Scallop, Queen Scallop or Pilgrim Scallop)
Muraena helena (Greek Moray or Mediterranean Moray)
Cynthia papillosa (Halocynthia papillosa, Red Sea-squirt)
Conger vulgaris
Dolium galeus (Tonna Galea, Giant Tun)
Ciona intestinalis (Transparent Sea Squirt, Vase Tunicate)
Scyllium catulus (Rough Houndfish, Large-spotted Dogfish)
Cestus Veneris - Venus Girdle
Pterotracheata coronata (Keelsnail)
Salpa maxima
Rhizostoma pulmo (Shiff Arms Jellyfish)
Loligo vulgaris (European Squid)
Egglaces of the squid
Antedon rosacens (Comatula rosacea, British Comatula)
Octopus vulgaris - Common Octopus)
Euspongia officinalis (Sea Sponge,
Astroides calycularis (Star Coral)
Pagurus striatus - Hermit Crab,
Trachinus radiatus (Starry Weever, Streaked Weeverfish)
Stichopus regalis (Royal Cucumber, Holothurie Jaune, Holothurie Royale)
Trigla lyra (Piper Gurnard)
Calappa granulata (Shamefaced Crab)
Maja squinado (European Spider Crab, Spiny Spider Crab, Spinous Spider Crab)
Palinurus vulgaris (Spiny Lobster)
Trygon violaceaus (Prickle Ray)
Serranus gigas (Epinephelus marginatus, Dusky Grouper)
Corallium rubrum (Precious Coral, Red Coral)
Ophidiaster attenuatus (Hacelia)
Spirographis spallanzani (Spiral Tube Worm)
Palmipes membranaceus (Goose Foot Starfish)
Dendrophyllia Ramea (De Blainville)
Aplysia limacina (Slug Sea Hare)
Dorocidaris papillata (Sea Urchin)
Torpedo ocellata (Electric Ray or Crampfish)
Cereactis aurantiaca and cerianthus membranaceus (Sea Anemones)
Perfect to frame.
Size approx 9.6 by 12 inches
In excellent condition. The back is blank.
This is an original antique
Visit the store:
http://www.carambas.etsy.com
Learn more about the shop and process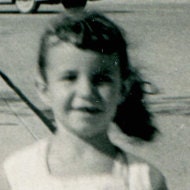 Maria
Sea Life Antique Color Lithograph 1920s Marine Aquarium
---
Overview
Vintage item from the 1920s
Material:

vintage lithograph

Ships worldwide from

Uruguay

Feedback: 573 reviews
Favorited by: 66 people