1950s Wedding Gown Style

The 1950s weren't about showing a lot of skin. Compared to some of the wedding dresses from today, 1950s wedding dresses were extremely modest. They tended to be of traditional length with sleeves, a not-too-low neckline, and few embellishments.

Ultra-feminine styles were the "in" thing in the 1950s, so the wedding dresses reflected that notion. Thanks to Dior and a lifted restriction on fabric usage now that World War II was over, wedding dresses took on full skirts, rounded shoulders, a very emphasized waist, a bodice with "pointed bosom," and they were worn with tall, thin heels.

Another incredibly feminine characteristic of the wedding gowns was lace. French lace was all the rage, symbolizing freedom from the war. Brides could celebrate the manufacture of lace again after Hitler's terror. Tiers upon tiers of chantilly lace were not uncommon.

Vintage Chantilly Lace wedding gowns are becoming the most sought after gowns by brides. The most important element in lace wedding dresses is a high quality, well-made lace.


Chantilly: A handmade bobbin lace featuring a netted background and often thicker embroidered flower outlines made with heavier threads or ribbons. Most known for being a fine, outlined pattern with visible details, and soft to the touch.



BEAUTIFUL VINTAGE CHANTILLY LACE AND TULLE FULL SKIRT WEDDING DRESS
DRESS IS ALL WHITE CHANTILLY LACE WITH A TULLE UNDERSKIRT AND A ACETATE UNDERSKIRTSKIRT ON THE GOWN DRESS IS ALL TIERED, ROWS AND ROWS OF CHANTILLY LACE TIERS. BODICE IS SLEEVELESS WITH PRINCESS SEAMS
LOW NOTCHED NECKLINE
FITTED WAIST
LONG BACK METAL ZIPPER
BOLERO JACKET IS ALL WHITE CHANTILLY LACE UNLINED.
SCALLOPED HEM LINE
LONG POINTY CUFF SLEEVES
LACE COVERED BUTTONS
EXCELLENT VINTAGE CONDITION, NO RIPS, TEARS OR HOLES, NO SPOTS OR STAINS

BUST 36
WAIST 28

HIPS FREE

SHOULDER TO WAIST 15

SKIRT LENGTH 38

FEEL FREE TO ASK ME ANY QUESTIONS AND THANKS FOR TAKING A LOOK

ALL ITEMS ARE SOLD AS IS.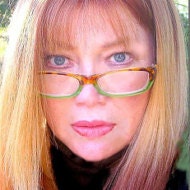 Jan Barrett-Farren
Listed on Feb 11, 2015
660 views