::Mini Wallet::
Great for keeping business cards, credit cards, & cash. Or give it as a gift with a gift card inside!
::Details::
This mini wallet is made with a lime green cotton duck fabric. Flap is covered with new old stock fabric in navy with tiny pink cherry's or flowers (its hard to tell). It closes with a green pearl cowgirl snap.
Approximate Measurements:
- 4" wide x 2.75" high (when closed)
˚˚ºº˚˚ºº˚˚ºº˚˚ºº˚˚ºº˚˚ºº˚ºº˚˚˚ºº˚˚ºº˚˚ºº˚˚ºº˚˚˚ºº˚˚ºº˚˚ºº˚ºº˚˚ºº˚ºº˚˚ºº˚˚ºº˚˚ºº˚˚ºº˚˚ºº˚˚ºº˚˚
To keep up with exclusive promotions & see what's going on in the world of MomoTrees "like" my Facebook page here: https://www.facebook.com/pages/MomoTrees/131591308265
ºº˚˚ºº˚˚ºº˚˚ºº˚˚ºº˚˚ºº˚˚ºº˚˚ºº˚˚ºº˚˚˚ºº˚˚ºº˚˚ºº˚˚ºº˚˚ºº˚˚ºº˚˚ºº˚˚ºº˚˚ºº˚˚ºº˚˚˚ºº˚˚ºº˚˚ºº˚˚ºº
˚˚º0º˚˚º0º˚˚º0º˚˚º0º˚˚º0º˚˚º0º˚˚º0º˚˚º0º˚˚º0º˚˚º0º˚˚º0º˚˚º0º˚º0º˚º0º˚º0º˚º0º˚
My name is Christina, a.k.a. Momo, & I am somewhat of a hopeless romantic. I love searching through thrift/vintage shops, flea markets, and yard sales searching for new old materials. I rescue them from boring lives of hiding in boxes to give them a life where they can be appreciated again. MomoTrees was born when I inherited vintage fabrics and lace from my Grandmother. She was an inspiration to me then and continues to be today.
Everything, from sourcing materials to designing and cutting out patterns to sewing is done solely by me. My bags & wallets are all made with quality and care and much attention to detail. I stand behind everything that I make because it represents me. Most bags you see are one of a kind or very few of a kind.
Thank you for stopping in and supporting sweatshop-free handmade goods!
˚˚º0º˚˚º0º˚˚º0º˚˚º0º˚˚º0º˚˚º0º˚˚º0º˚˚º0º˚˚º0º˚˚º0º˚˚º0º˚˚º0º˚º0º˚º0º˚º0º˚º0º˚
Check out the rest of my shop for more styles!
http://www.etsy.com/shop/MomoTrees
Want more wallets?
-->
http://www.etsy.com/shop/MomoTrees?section_id=6031086
___________________________________________________________________
SHIPPING: I ship to all US addresses via USPS first class mail with delivery confirmation. To international address I must ship USPS via Priority mail. It is the best method for the price. There are cheaper ways, but they are slower and do not provide a tracking number, nor guarantee of delivery.
Learn more about the shop and process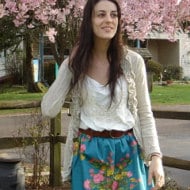 Christina
Small Wallet - Credit Card Wallet - Lime Green and Navy
---