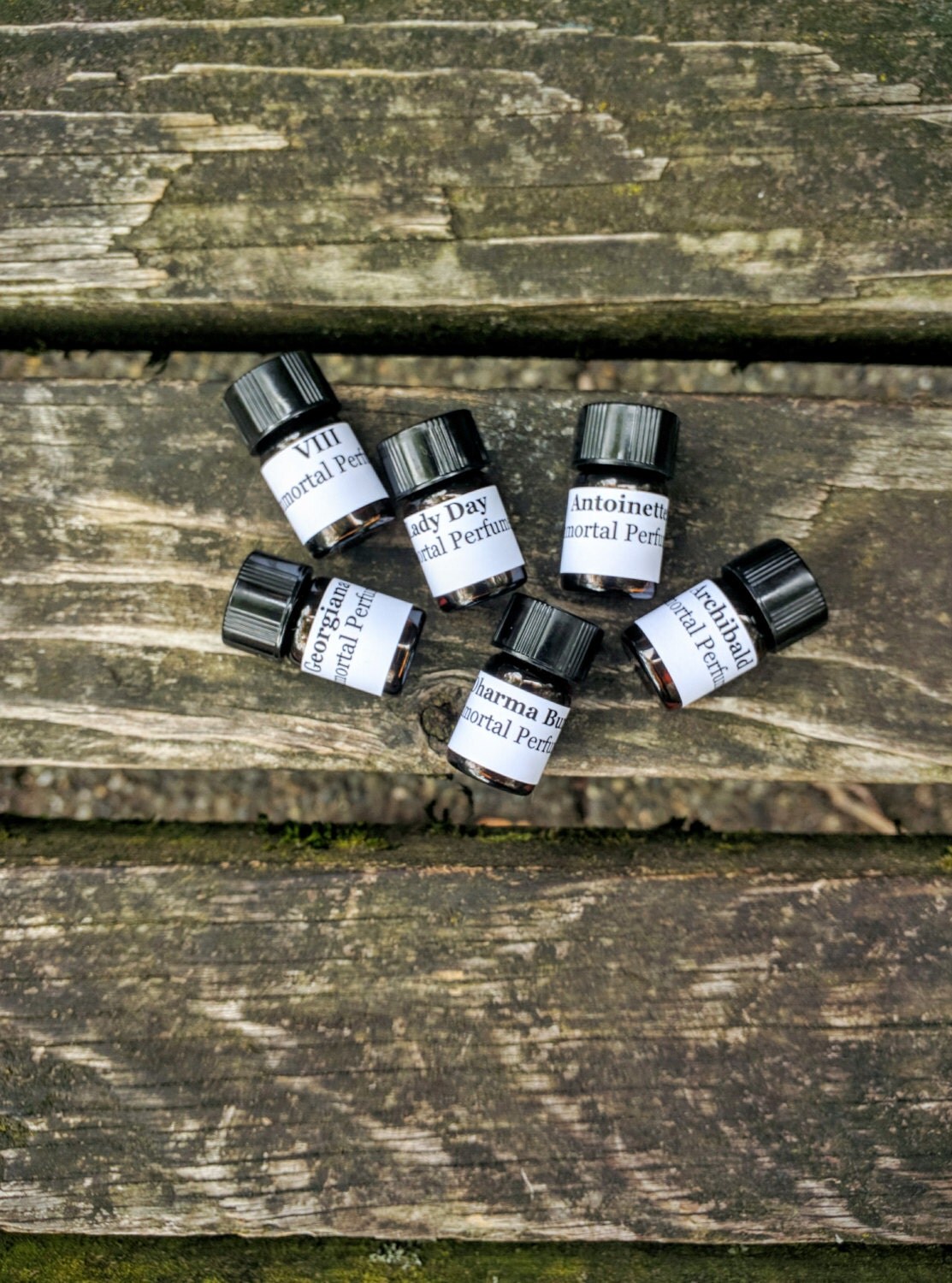 Too many good options? Try all 17 fragrances in my perfume collection. Each bottle comes with 1.5ml of perfume oil. This sampler includes 17 tiny amber vials containing the following perfume oils:

- La Reine Antoinette: Moss, Rose, Bergamot, Jasmine
- Her Grace, The Duchess Georgiana: Black Tea, Lavender, Jasmine, Amber, Bergamot
- Pamplemousse: Ginger, Bamboo, White Tea, Saffron, Grapefruit, Honey
- Remy: Saffron, Sandalwood, Honey, Lavender, Amber, Vanilla
- Pemberley: Rosewood, Coriander, Cedarwood, Honeysuckle, Hyacinth, Peony, Vetiver
- Dead Writers - Black Tea, Vetiver, Clove, Musk, Vanilla, Heliotrope, and Tobacco
- Lenore - Moroccan Rose, Clove, Dragon's Blood, Oak Moss
- Boleyn - Dragon's Blood, Violets, Champagne, Vegan Civet
- Dharma Bum - Cedarwood, Clove, Opium, Coffee, Sage, Patchouli
-Beatrix - Chamomile, Spanish Moss, Fire, Spruce, Dragon's Blood
-Archibald - Tobacco Pipe, Blood Orange, Vegan Egyptian Musk, Fir, Oak Moss
-VIII - Ambergris, Belladonna, Bay Leaf, Tobacco, Fire, Clovebud, Peru Balsam
-Madame Moustache -Vegan Egyptian Musk, Tobacco Pipe, Vanilla, Fire
- Ka'iulani: Hawaiian Sandalwood, Tuberose, Fern, Pink Jasmine, Coconut
- Lady Day: Tonka Bean, Opium, Hawaiian Sandalwood, Lily of the Valley, White Peach, Gardenia
- Sylvia: Cedarwood, Black Tea, Vanilla, Clove, Cassis, Fig
- Death in the Afternoon: Bay Leaf, Tobacco, Fennel, Bergamot, Champagne, Sandalwood, Egyptian Musk, Clovebud

Literary Lovers is extremely limited in quantity and not available in this option.
Learn more about the shop and process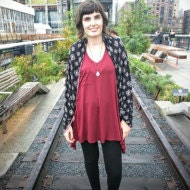 JT Siems
Complete Perfume Sample Pack
---
Shop similar items from sellers around the world