This print from my original painting depicts a muslin evening gown, something I imagine Anne Elliot wearing to the concert in the assembly rooms. A dress of fine muslin, embroidered with gold thread.
This listing is for the 8x10 inch print on archival quality photo paper, it will arrive in a cello envelope for proper storage. Signed.
If you would like your prints wrapped in Antique Fashionista brown paper package sealed with my unique red wax seal and a hand written note attached, you can purchase this option here for only $3.50:
https://www.etsy.com/listing/227080607/gift-wrapping-extra-fancy-packaging?ref=listing-shop-header-0
Here is my inspiration quote from Persuasion, even though it doesn't say anything about Anne's dress:
Sir Walter, his two daughters, and Mrs. Clay, were the earliest of all their party at the rooms in the evening; and as Lady Dalrymple must be waited for, they took their station by one of the fires in the Octagon Room. But hardly were they so settled, when the door opened again, and Captain Wentworth walked in alone. Anne was the nearest to him, and making yet a little advance, she instantly spoke. He was preparing only to bow and pass on, but her gentle "How do you do?" brought him out of the straight line to stand near her, and make enquiries in return, in spite of the formidable father and sister in the back ground. Their being in the back ground was a support to Anne; she knew nothing of their looks, and felt equal to everything which she believed right to be done.
While they were speaking, a whispering between her father and Elizabeth caught her ear. She could not distinguish, but she must guess the subject; and on Captain Wentworth's making a distant bow, she comprehended that her father had judged so well as to give him that simple acknowledgement of acquaintance, and she was just in time by a side glance to see a slight curtsey from Elizabeth herself. This, though late, and reluctant, and ungracious, was yet better than nothing, and her spirits improved.
After talking, however, of the weather, and Bath, and the concert, their conversation began to flag, and so little was said at last, that she was expecting him to go every moment, but he did not; he seemed in no hurry to leave her; and presently with renewed spirit, with a little smile, a little glow, he said--
"I have hardly seen you since our day at Lyme. I am afraid you must have suffered from the shock, and the more from its not overpowering you at the time."
She assured him that she had not.
"It was a frightful hour," said he, "a frightful day!" and he passed his hand across his eyes, as if the remembrance were still too painful, but in a moment, half smiling again, added, "The day has produced some effects however; has had some consequences which must be considered as the very reverse of frightful. When you had the presence of mind to suggest that Benwick would be the properest person to fetch a surgeon, you could have little idea of his being eventually one of those most concerned in her recovery."
"Certainly I could have none. But it appears--I should hope it would be a very happy match. There are on both sides good principles and good temper."
"Yes," said he, looking not exactly forward; "but there, I think, ends the resemblance. With all my soul I wish them happy, and rejoice over every circumstance in favour of it. They have no difficulties to contend with at home, no opposition, no caprice, no delays. The Musgroves are behaving like themselves, most honourably and kindly, only anxious with true parental hearts to promote their daughter's comfort. All this is much, very much in favour of their happiness; more than perhaps--"
He stopped. A sudden recollection seemed to occur, and to give him some taste of that emotion which was reddening Anne's cheeks and fixing her eyes on the ground. After clearing his throat, however, he proceeded thus--
"I confess that I do think there is a disparity, too great a disparity, and in a point no less essential than mind. I regard Louisa Musgrove as a very amiable, sweet-tempered girl, and not deficient in understanding, but Benwick is something more. He is a clever man, a reading man; and I confess, that I do consider his attaching himself to her with some surprise. Had it been the effect of gratitude, had he learnt to love her, because he believed her to be preferring him, it would have been another thing. But I have no reason to suppose it so. It seems, on the contrary, to have been a perfectly spontaneous, untaught feeling on his side, and this surprises me. A man like him, in his situation! with a heart pierced, wounded, almost broken! Fanny Harville was a very superior creature, and his attachment to her was indeed attachment. A man does not recover from such a devotion of the heart to such a woman. He ought not; he does not."
Either from the consciousness, however, that his friend had recovered, or from other consciousness, he went no farther; and Anne who, in spite of the agitated voice in which the latter part had been uttered, and in spite of all the various noises of the room, the almost ceaseless slam of the door, and ceaseless buzz of persons walking through, had distinguished every word, was struck, gratified, confused, and beginning to breathe very quick, and feel an hundred things in a moment. It was impossible for her to enter on such a subject; and yet, after a pause, feeling the necessity of speaking, and having not the smallest wish for a total change, she only deviated so far as to say--
"You were a good while at Lyme, I think?"
"About a fortnight. I could not leave it till Louisa's doing well was quite ascertained. I had been too deeply concerned in the mischief to be soon at peace. It had been my doing, solely mine. She would not have been obstinate if I had not been weak. The country round Lyme is very fine. I walked and rode a great deal; and the more I saw, the more I found to admire."
"I should very much like to see Lyme again," said Anne.
"Indeed! I should not have supposed that you could have found anything in Lyme to inspire such a feeling. The horror and distress you were involved in, the stretch of mind, the wear of spirits! I should have thought your last impressions of Lyme must have been strong disgust."
"The last hours were certainly very painful," replied Anne; "but when pain is over, the remembrance of it often becomes a pleasure. One does not love a place the less for having suffered in it, unless it has been all suffering, nothing but suffering, which was by no means the case at Lyme. We were only in anxiety and distress during the last two hours, and previously there had been a great deal of enjoyment. So much novelty and beauty! I have travelled so little, that every fresh place would be interesting to me; but there is real beauty at Lyme; and in short"(with a faint blush at some recollections), "altogether my impressions of the place are very agreeable."
Please visit my blog at antiquefashionista.blogspot.com if you are interested to see some of my other pieces and how I paint my watercolors.
Learn more about the shop and process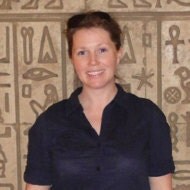 Masha Laurence
Octagon room gown. 8x10 art print. Jane Austen. Regency gown. Persuasion.
---
Overview
Handmade item
Materials:

canvas panel, acrylic paint, gold ink

Ships worldwide from

United States

Feedback: 624 reviews
Favorited by: 45 people