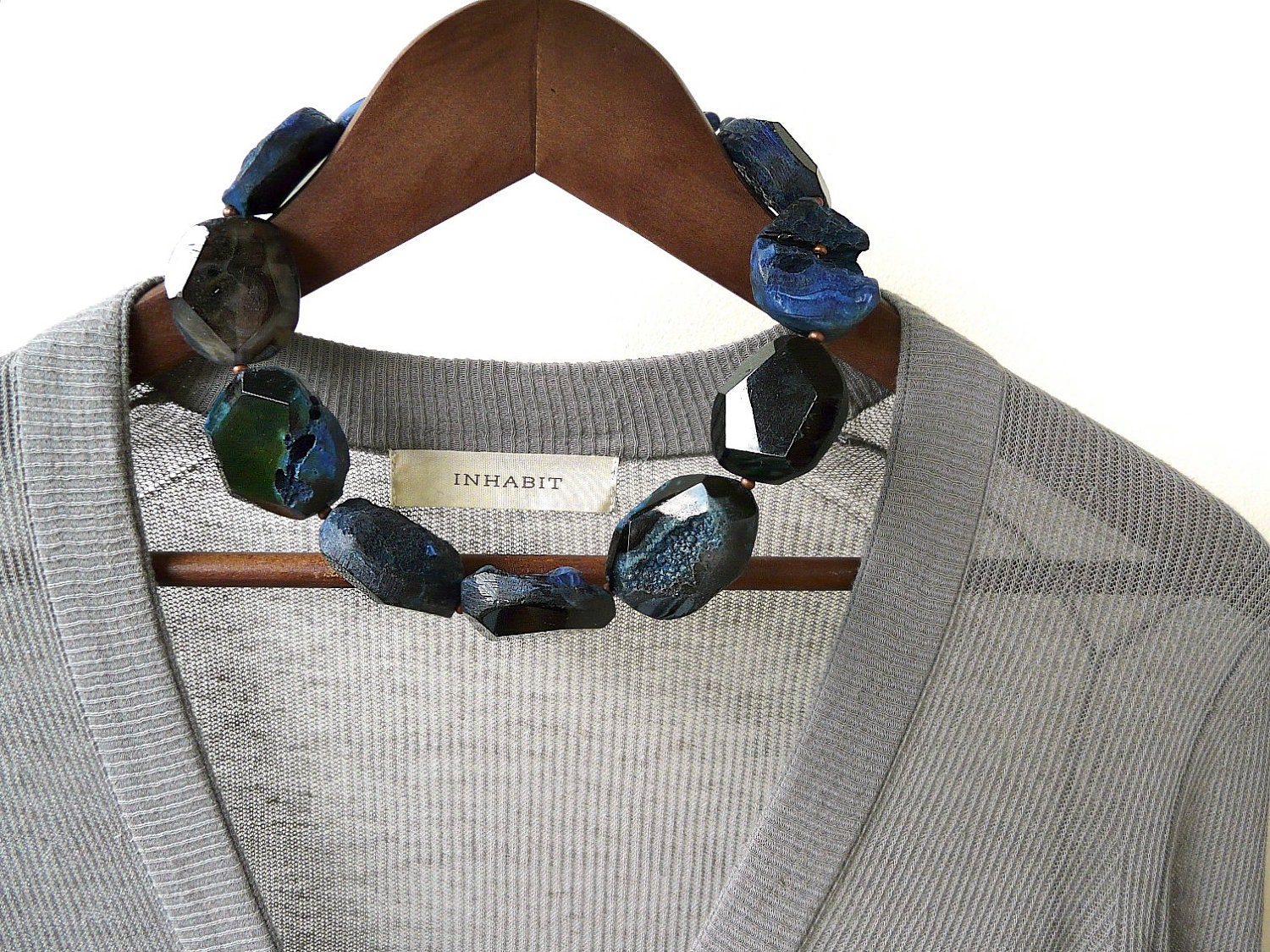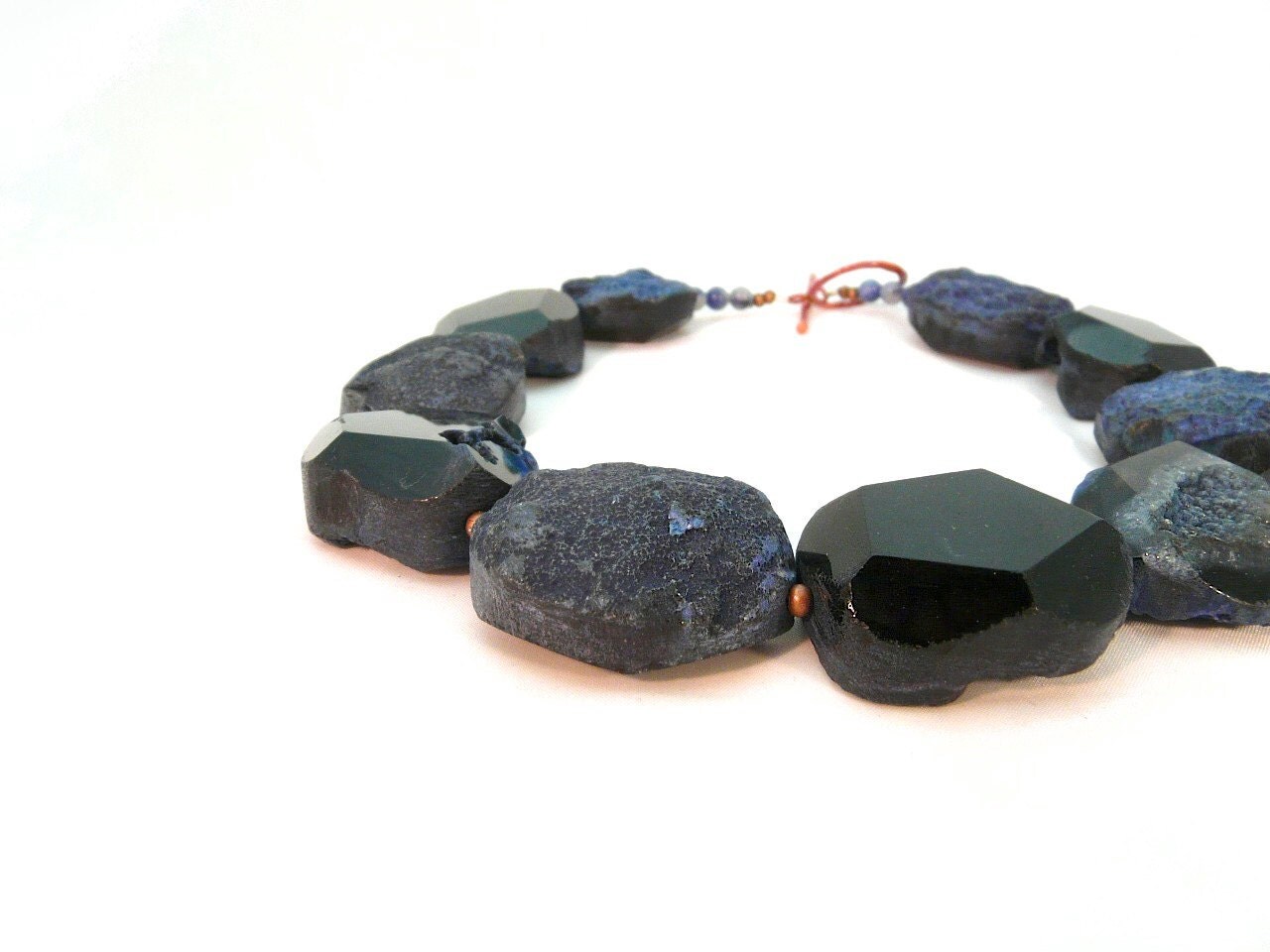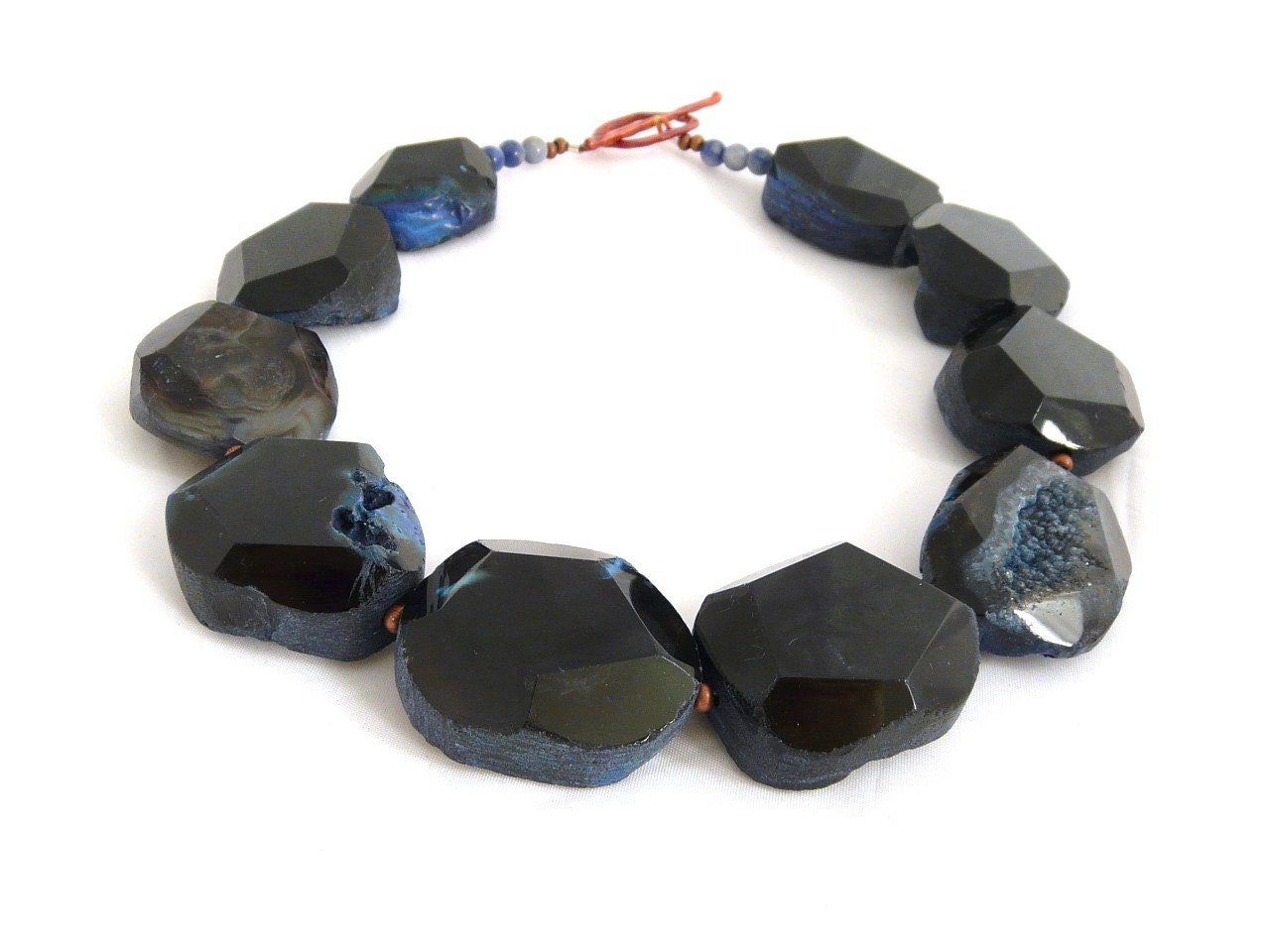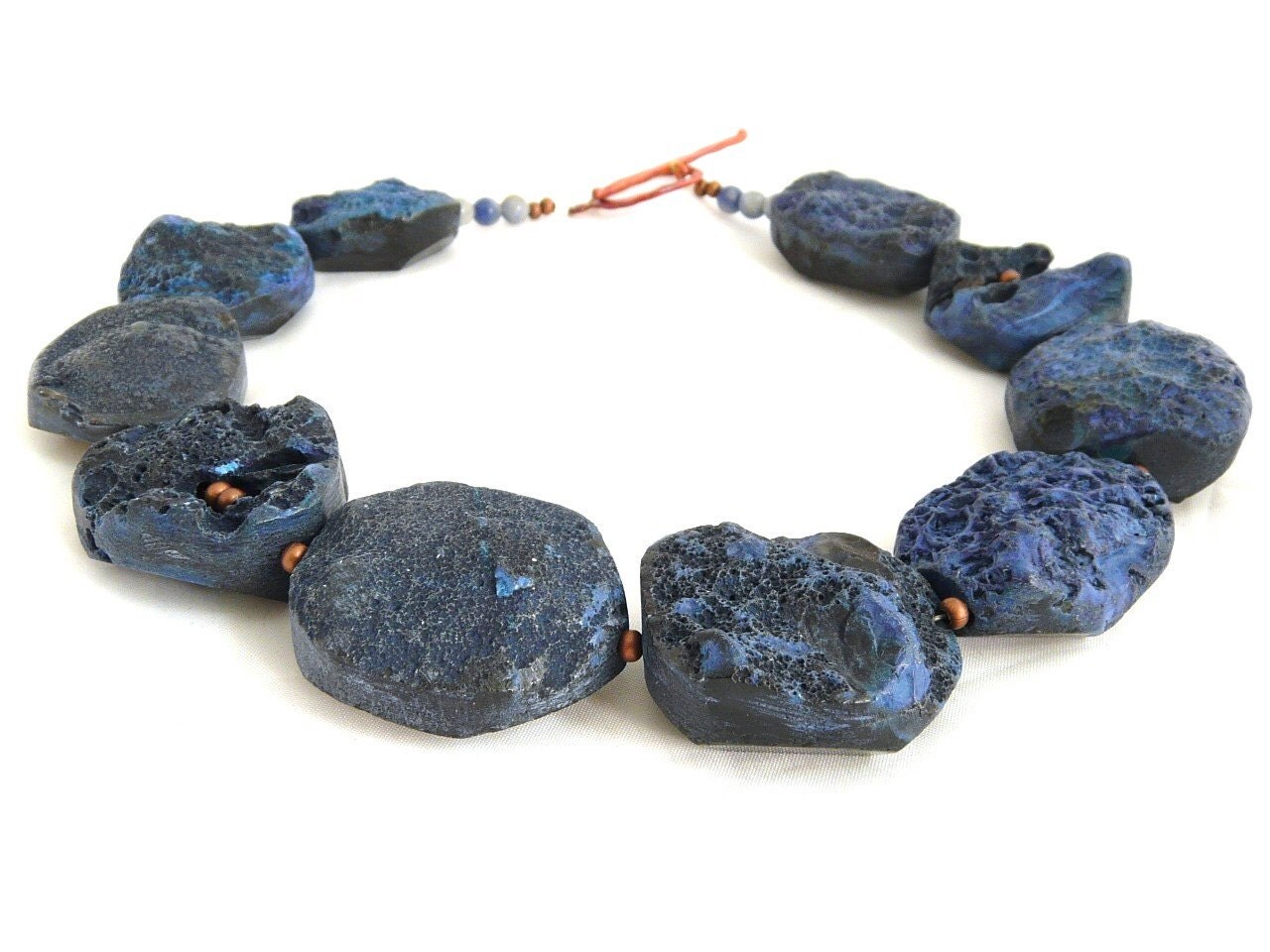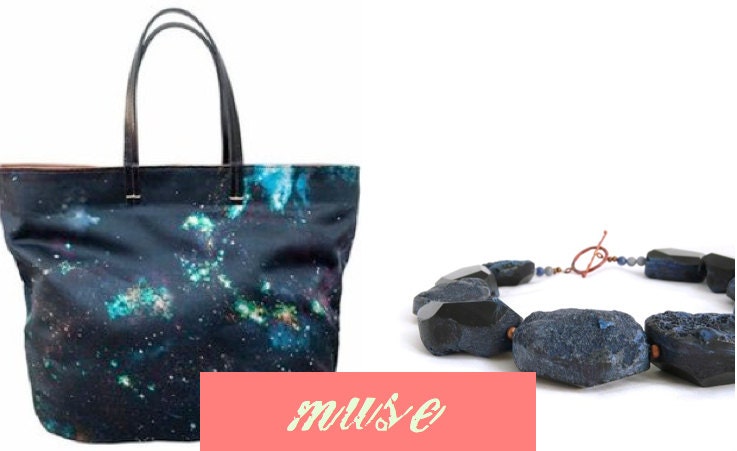 "Better was it to go unknown and leave behind you an arch, then to burn like a meteor and leave no dust." -Virginia Woolf in Orlando
*if you are not Cristina, please don't buy this necklace*
METEOR.
There is something other-wordly about these giant stones. Every once in a while I string together stones much too large to be rational, the result is always exciting! These pieces of dyed Agate are quite fascinating. They are a freeform but angled oval shape, the largest about 36mm by 40mm. One side has been polishes smooth, and has a deep midnight navy color that bounces off the slick surface. One of these stones has an exposed Druzy crystalline feature...quite wonderful. The other side of these stones are unfinished and bumpy, almost a chalky cobalt blue, though a little more dull. You can wear this in three ways...the smooth, light reflectant dark navy way (third picture). The chalky dark blue way (second picture). And the stones turned in a mixture of ways (first and last picture). I've spaced this piece with copper dyed metal beads, and added blue sodalite at the ends to reduce bulk around the neck. The artisan copper toggle clasp is interesting as well...quite large and beautiful. As I recommend with all my necklaces, with this one it is especially important to store it flat (not hanging) and straight (no sharp kinks). If you can get away with some drama and don't mind wearing something heavy, this is the piece for you.
Length: 17 inches (longer by ruler, but the bulk takes up room)
Properties: Agate is a soothing and calming stone, able to harmonize opposing forces. It enhances mental function and concentration, heals inner anger and fosters love. Encourages the assimilation of all your experiences, negative and positive.
Your handcrafted piece is ready to ship, and will come USUALLY comes carefully wrapped in an eco-friendly gift box with seasonal tags...but this piece is too large for a standard box. It will arrive in bubble wrap in it's own packing box.
Please see my section on Policies for care of gemstone jewelry.
www.etsy.com/shop/stonesartisanjewelry/policy
Back to my store here!
www.etsy.com/shop/stonesartisanjewelry
Reserved ...METEOR. huge druzy agate and copper necklace in dyed deep navy cobalt blue
---