❤❤By making purchase you have AGREED to ALL policies in this shop❤❤

Customers are talking!
~~Nice product and quick shipping

Oooops I did it again !!!I have several sticks in FAIRY NECTAR
whats wrong with these, well not much ! lol...One stick just looks bumpy on top, poured funny but the real reason they are being listed in the almost perfect section is because They were made to be shimmer free, they have a REALLY SMALL amount of shimmer, barley noticeable, but that's not what was ordered !! These are GREAT for hands in winter or someone with really dry skin, great for keeping feet look soft !! THESE ARE NOT WAXY, From this product you will get the most moisture !!

SCOOP UP ON THESE FOE WINTER FEET!!

Fairy Nectar Fragrance
Zesty citrus top notes over a delectable base of creamy cocoa, vanilla and butterscotch will leave your senses craving for more. Swirling fresh orange & chocolate... yum!


Our shimmer sticks are made with ULTRA skin moisturizing goodness !! Shea, mango and cocoa butters glide on smooth ! Mango fights fine lines and wrinkles ! Each stick has an iridescent shimmer in to glitz up skin ! Looks great with a tan ! Glide over shoulders in a tank top or sun dress or smooth on legs ! Did you know shimmer adds to the " slimming effect " Takes focus off flaws ! Scented anyway you want it ! If bar has notes of cocoa butter, it will fade 5 mins or so after application leaving you scented in the scent you picked. Each stick is loaded with fragrance, eliminates the need for perfume ! NO CHEMICALS ! ALL ORGANIC !!
Learn more about the shop and process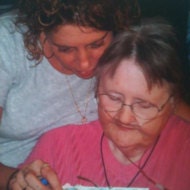 Tubbi
ALMOST PERFECT Shimmer sticks, Shea cocoa & mango butter, iridescent shimmer, skin protection
Listed on Oct 21, 2012
95 views