Writing product descriptions is one of the most important things you can do when selling online. Could you sell without words? No, absolutely not. Could you sell without an image? Yes, probably. The two together, will give you a winning combination. Words are what will get you a sale and this Tutorial shows you how.
You also need to bear in mind that you are not only writing with your visitors in mind, but also for search engines. Without written content, search engines will not have enough information to reference from.
Writing the right words is not as tough as you think. Many sellers spend much of their efforts on the imagery in their stores in the hope that they can avoid writing meaningful descriptions. The truth is that you have to do both. When you know what you should write, it will be much easier.
It is important to understand the psychology of selling online and how people read online. It is also vital to understand your target market so that you know how to pitch your sales description. My ebook explains all of this.
This ebook will give you all of the information necessary to write engaging product descriptions. Anyone can do it! Seriously, you all write emails every day so it is not much more difficult than that. All you need to know is the format your descriptions should have for the best SEO results but also what kind of information you should add to get your visitors excited about your products but most importantly, click the 'add to cart' button!
Subjects covered in this ebook:
* Know your Target Market
* Know your Customers' Needs
* How to Enthuse about your Products
* Market Research
* Know who to Target and How
* Turn Product Features into Benefits
* Know your USP
* Preparation for Writing
* Rules of Copywriting
* Write Positively
* Avoid the Hype
* Psychology of Selling Online
* Use of Testimonials
* Guarantee Your Product
* Close the Deal
* Format of Product Descriptions
If you need help with writing your Product Descriptions, please go to this link here:https://www.etsy.com/listing/151887015/product-description-title-tags-seo?
*.-~·*'˜¨¯`·¸*¸·`¯¨˜'*·~-.* Guides can be read on Kindle! Just save to your documents folder on your Kindle for you to peruse at your convenience. *.-~·*'˜¨¯`·¸*¸·`¯¨˜'*·~-.*
~~~~~~~~~~~~~~~~~~~~~~~~~~~~~~~~~~~~~~~~~~~~~~
What some Clients say about my Guides:
¤ Fantastic! Everyone who wants to succeed on Etsy needs these guides!
¤ Excellent customer service and contact. Lots of info to read through here will be
interesting to put some suggestions into action.
¤ A real find and an Etsy must have. Thank you!
¤These are great! Very useful! Thank you!
¤ Quick service. Lots of great information. Good tool to have.
¤ Quick delivery! Very helpful information.
¤ Thanks for being so professional
~~~~~~~~~~~~~~~~~~~~~~~~~~~~~~~~~~~~~~~~~~~~~
This ebook contains16 pages, 8564 words and no images.
>>>>>Once purchase is made through paypal, your download will be made available. <<<<<
°°°This Guide will help anyone who sells online, no matter where they sell from.
You may also like to check out The Art of Online Selling Package here:
https://www.etsy.com/listing/70689697/how-to-sell-online-all-the-tools-you
Our Guides are copyrighted and may not be copied in their entirety or in part or passed on to anyone else.
Back to EurekaGuides store:https://www.etsy.com/shop/EurekaGuides?
Learn more about the shop and process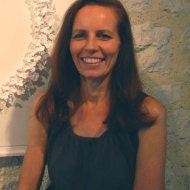 Cathy
How to Write Product Descriptions that Make Sales on Etsy and Online Ebook Tutorial
---
Overview
Handmade Supply
Primary color: Blue
Instant Digital Download: 1 PDF included
Feedback: 3098 reviews
Favorited by: 1171 people