A cute set of pennies for the couple... to Wear for luck!! I can make a hole on it.. if you wish Let me know in message to seller.. I can stamp MR and Mrs like example or do a shamrock on each.
I can stamp a shamrock.. a heart or initials or date on it for you..
LET ME KNOW IN MESSAGE TO SELLER.. ALSO IF YOU WANT A HOLE ON IT.
I also have a sixpence.. check other listing.
http://www.etsy.com/listing/95444287/a-sixpence-for-your-shoe
Why do you place a penny in the bride's shoe. The wedding tradition of placing a penny in the bride's shoe was made popular with a Victorian rhyme – something old, something new, something borrowed, something blue and a sixpence in your shoe. Over the years, the term sixpence has been replaced with the term penny. In this rhyme, the penny was used to ensure the wealth and good fortune of the couple. In some European cultures, this penny was saved by the bride; later given to her daughter on her wedding day. In contemporary times, brides often have the penny made into a piece of jewelry after the wedding.
This wedding tradition may have gotten its start from the Scottish Penny Wedding. The penny wedding involved guests bringing food and drink for a celebration after the ceremony. Eventually, the penny wedding evolved into guests giving the bridal couple gifts to help towards the cost of the wedding celebration.
This tradition may, also, have a basis in the belief of the Irish that a penny, particularly an Irish penny, would lead them to prosperity.
Although the penny in the bride's shoe is a wedding accessory seldom seen by guests, many brides feel that it is as important as the garter belt or bridal veil.
Learn more about the shop and process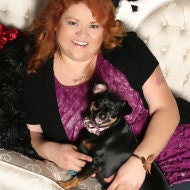 Pat
A Penny for each of your shoes
Listed on Aug 19, 2016
1564 views