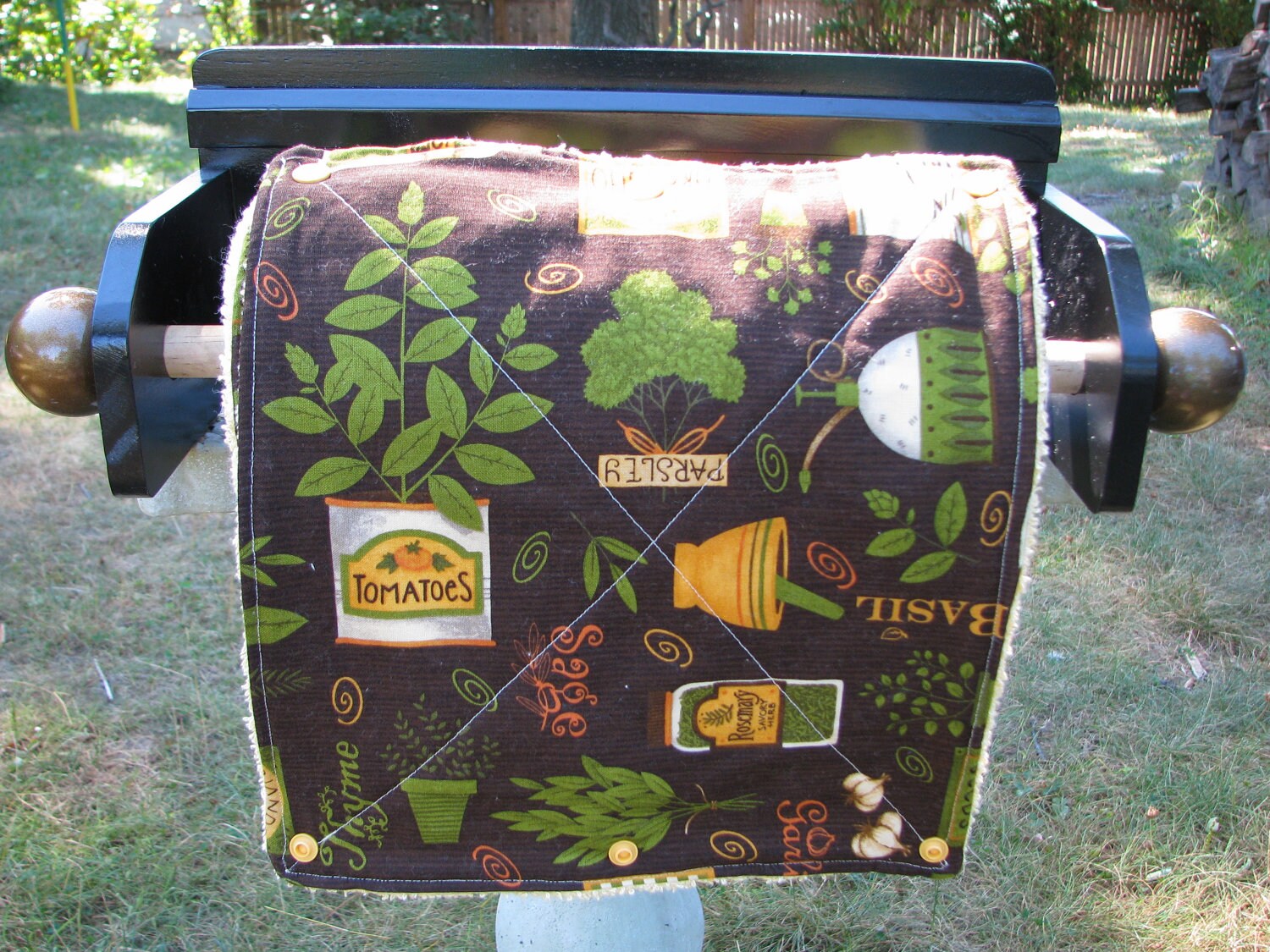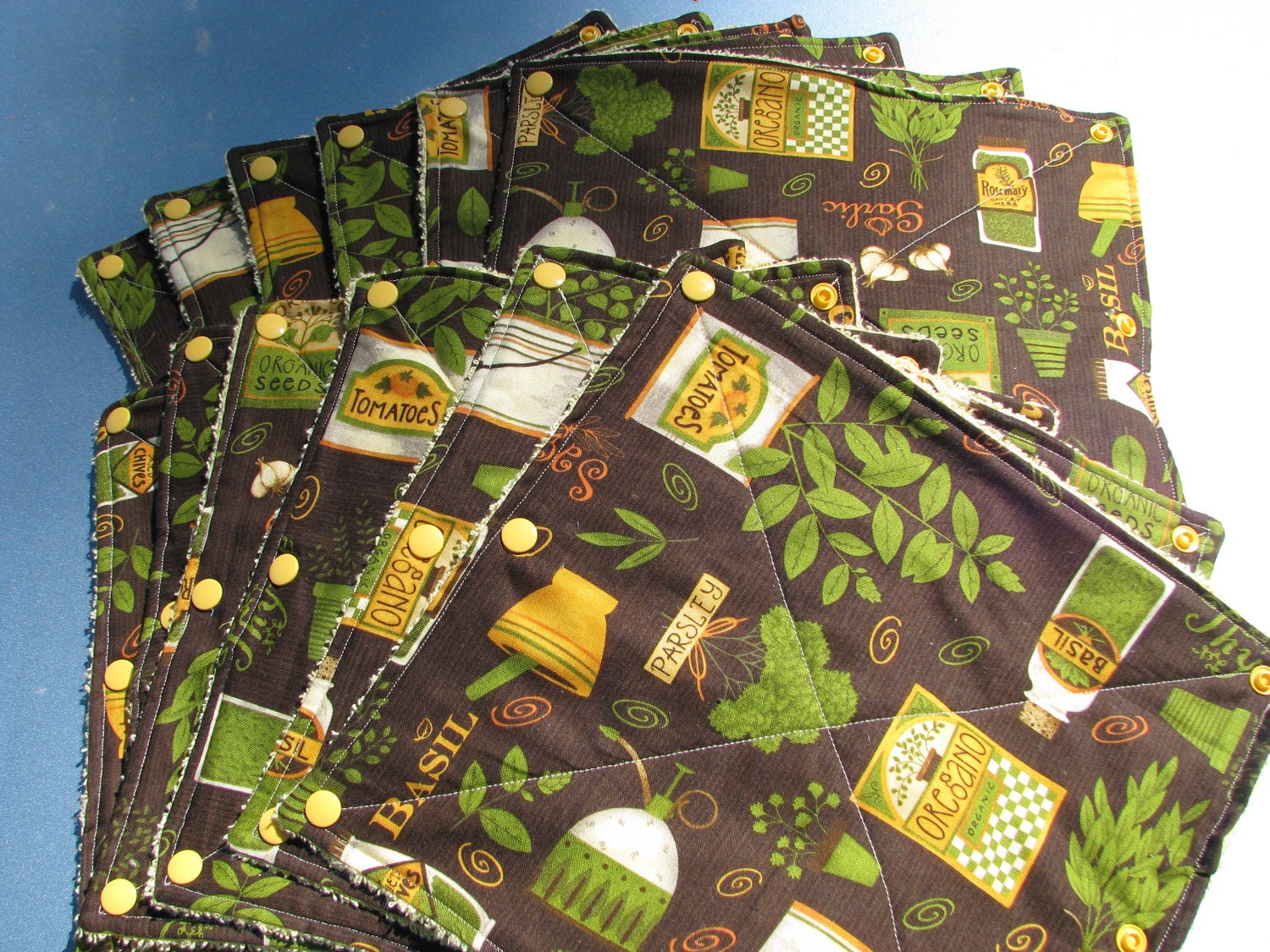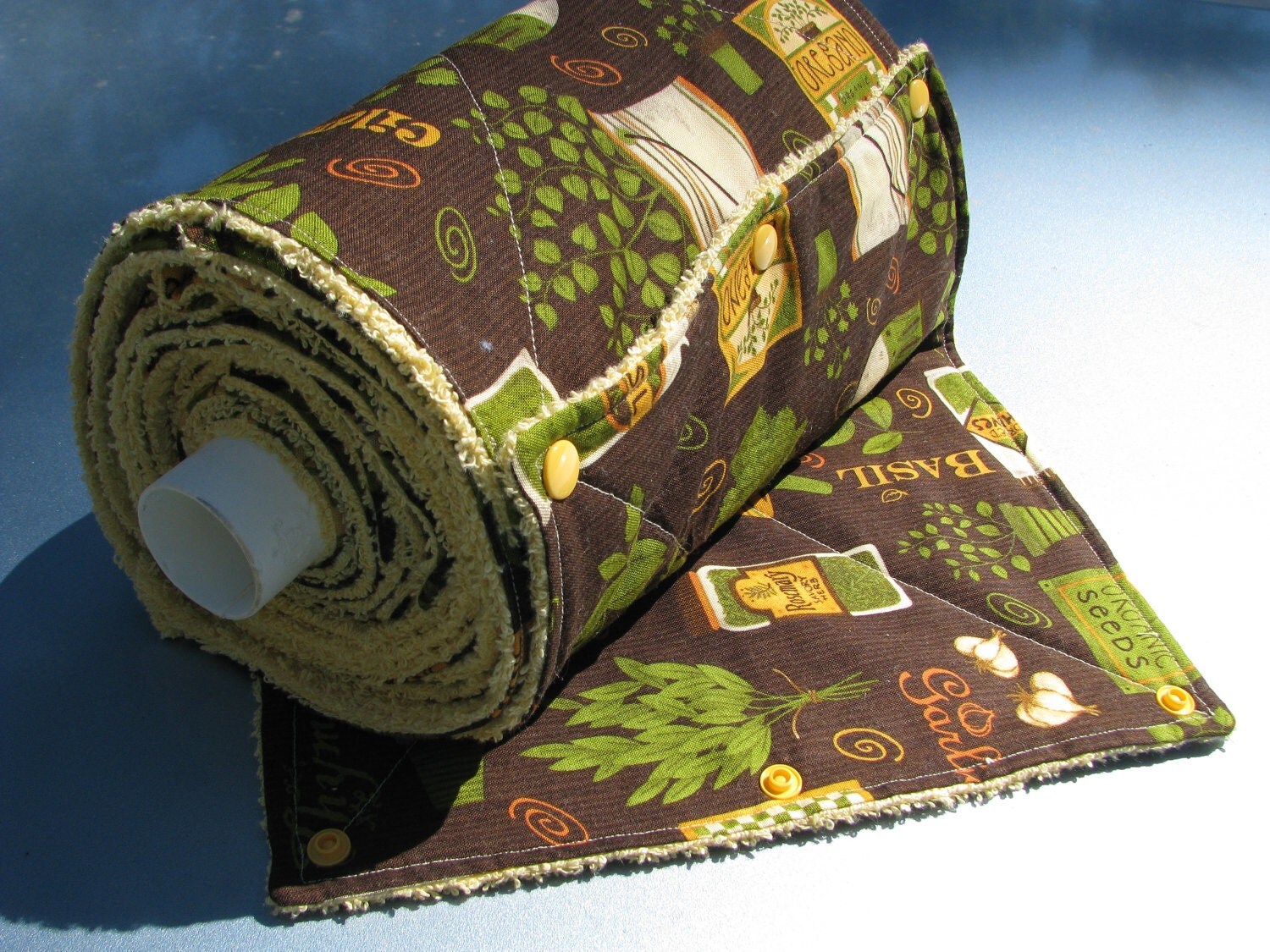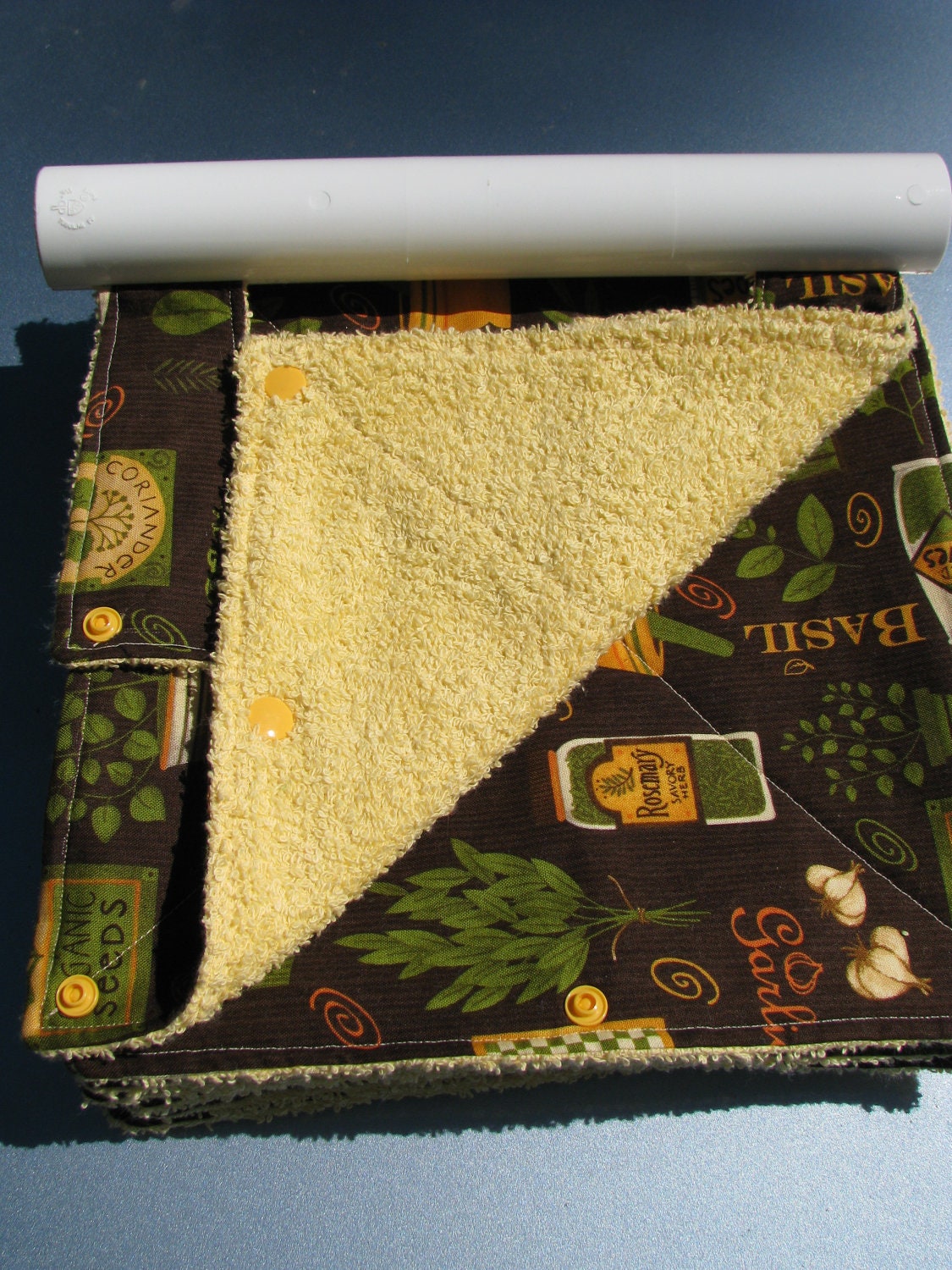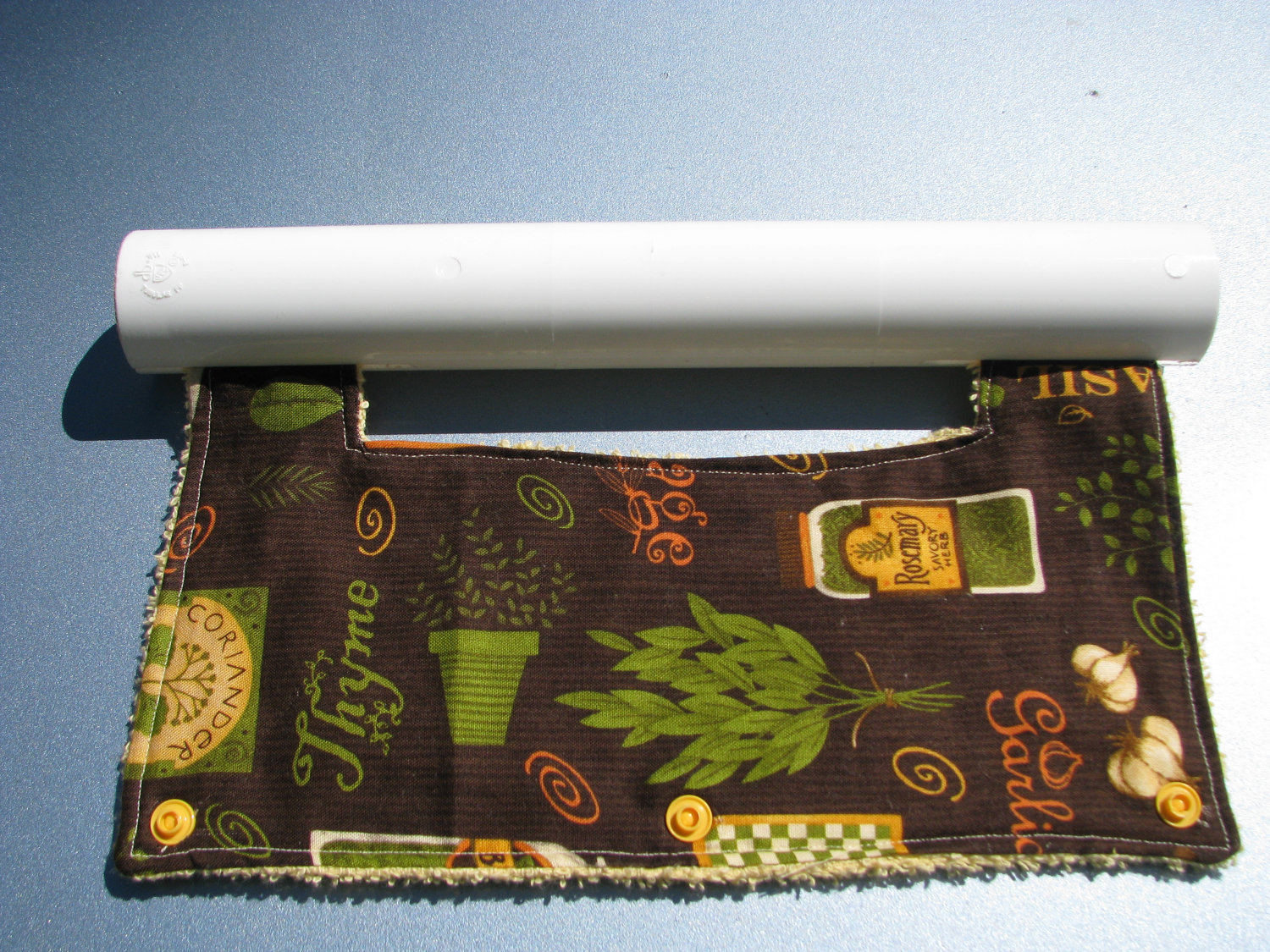 This listing is for 12 plush cotton/ terry cloth unpaper towels that snap together and an extra feature of a custom made plastic adapter to attach your paper towels to the roll . I made these towels to be ultra absorbent with 1 layer cotton and the backside I made with VERY thick plush terry cloth. The cotton side of the towels feature the cutest herbal theme with earthy greens, browns, and orangish-yellow coloring and the back side has the same matching orangish-yellow terry cloth. I also added matching resin snaps so they will stay together nicely on the towel roll until your ready to use the next one.
They have been top stitched for extra durability and I also stitched an "x" across each towel to help with adsorbing big spills quicker...This isn't your average bounty paper towel these will soak up you BIG spills. (My two year old has put ours to the test)

They measure to be approximately 9 and 1/2" x 10 and 1/2" so they will fit a standard paper towel roll, and are machine washable.

Once you use these you will never look at ordinary paper towels ever again. Not to mention you'll be treading that much more lightly on our mother earth, considering the average American typically goes through about 2-5 rolls a week and all that waist is going into landfills. Let's work together to ensure our children's children still have a beautiful earth:)

.
Herbal print kitchen Snaping UnPaper Towels
---