This item sold on October 27, 2012.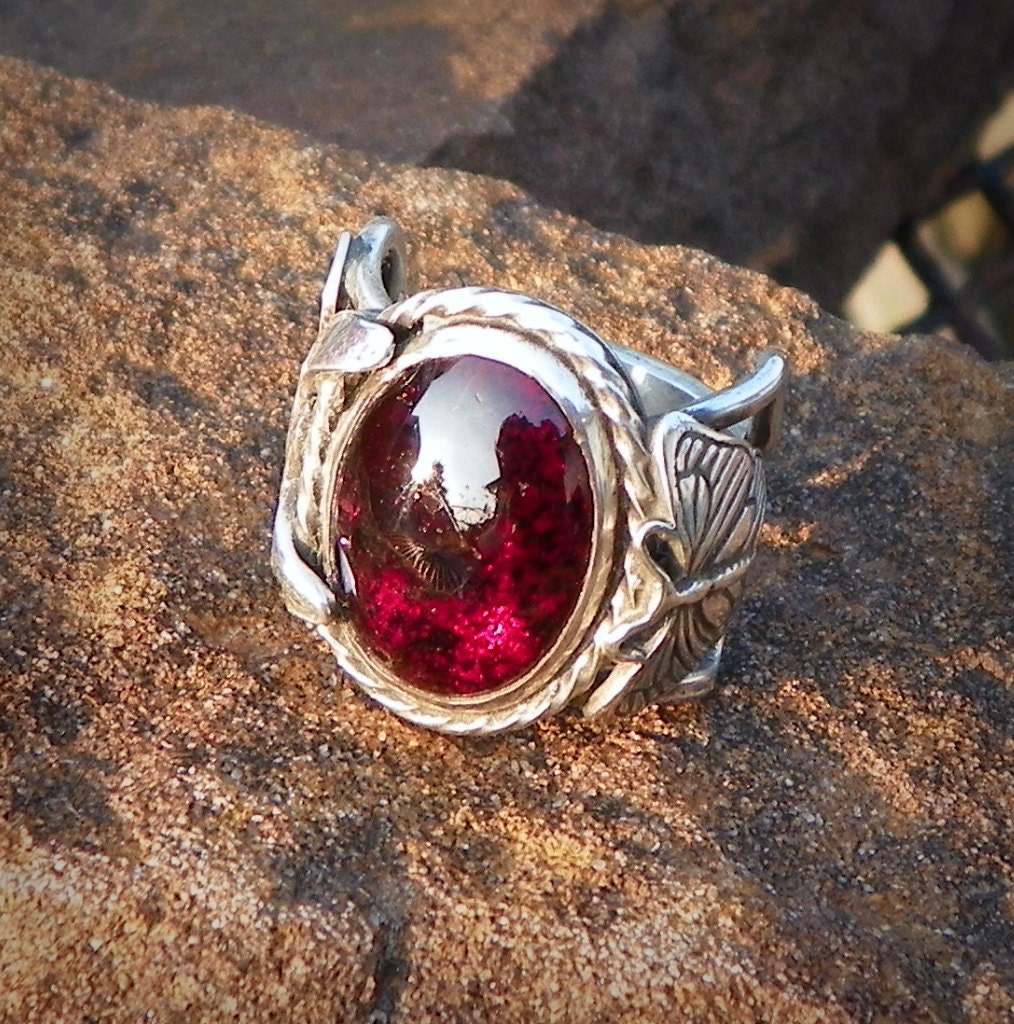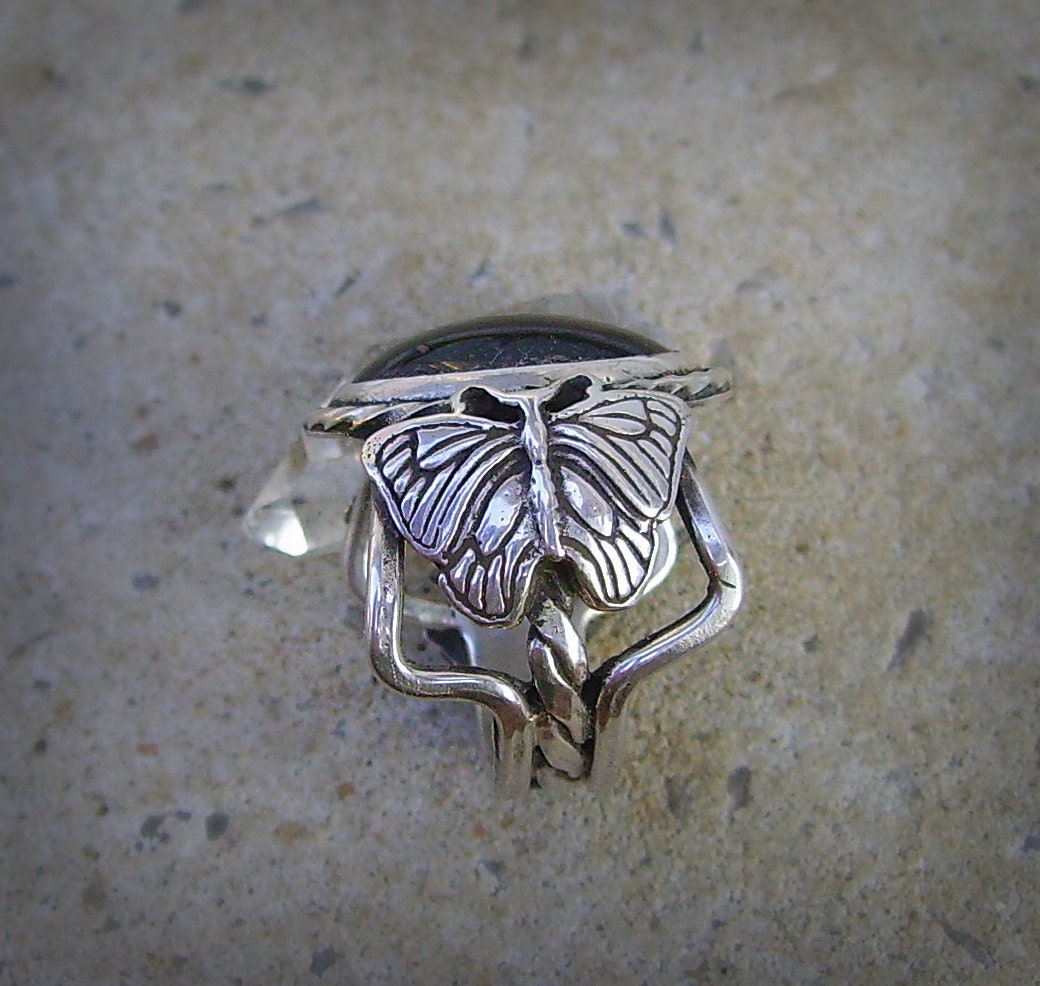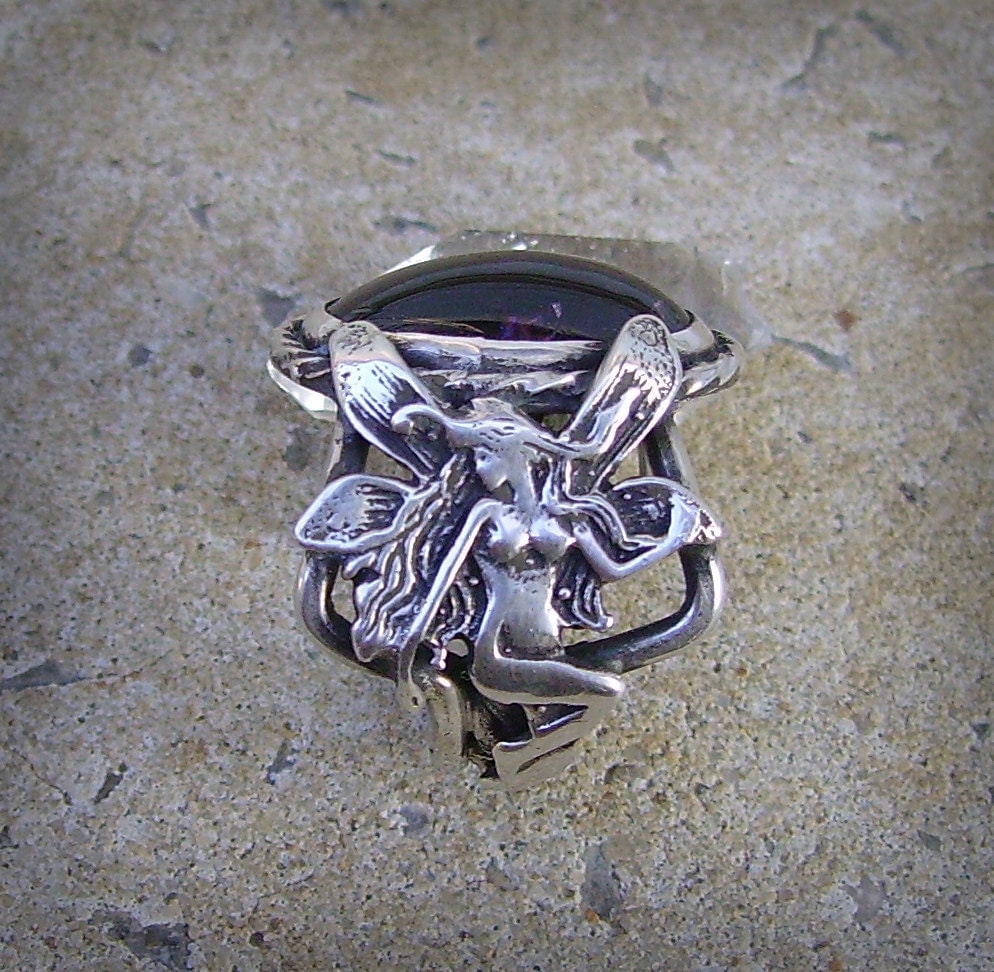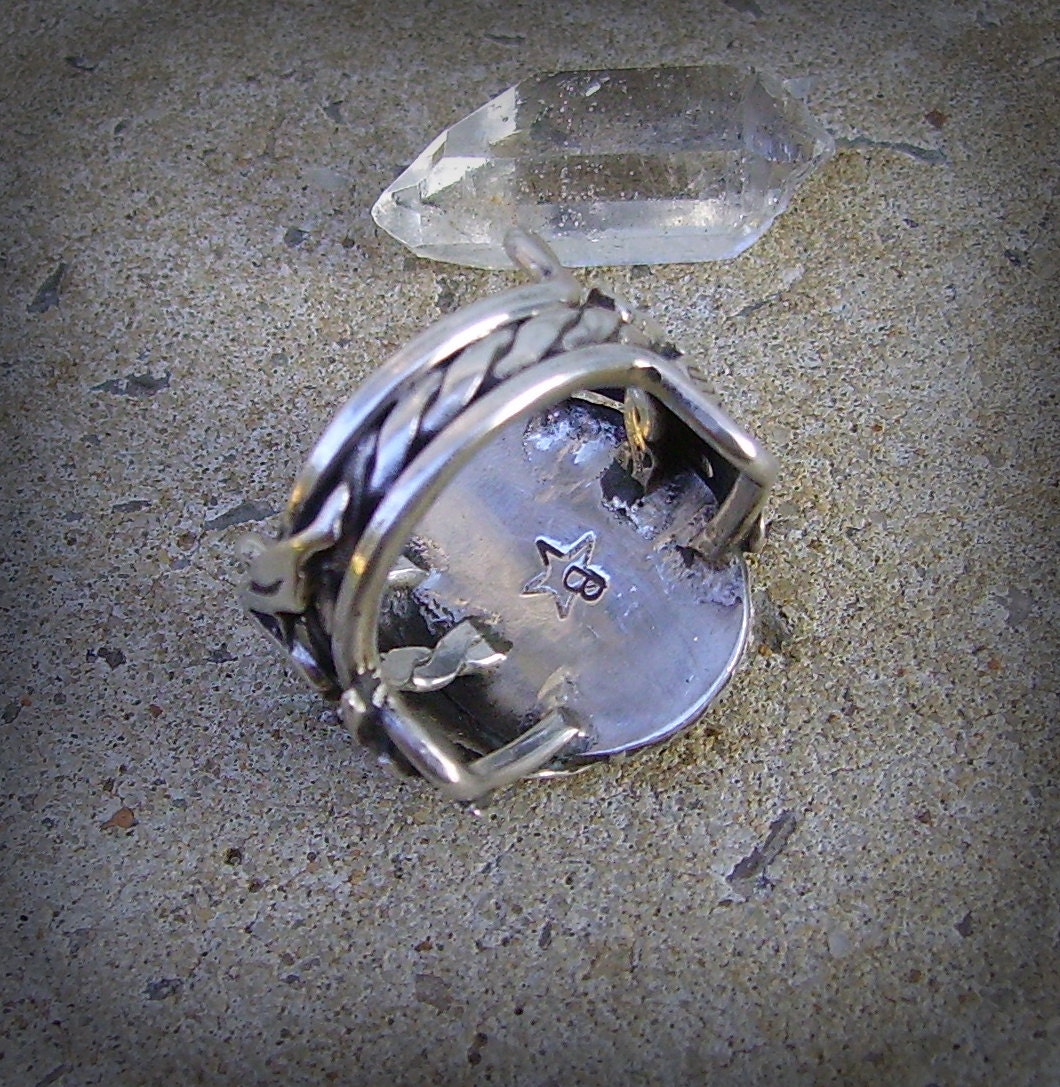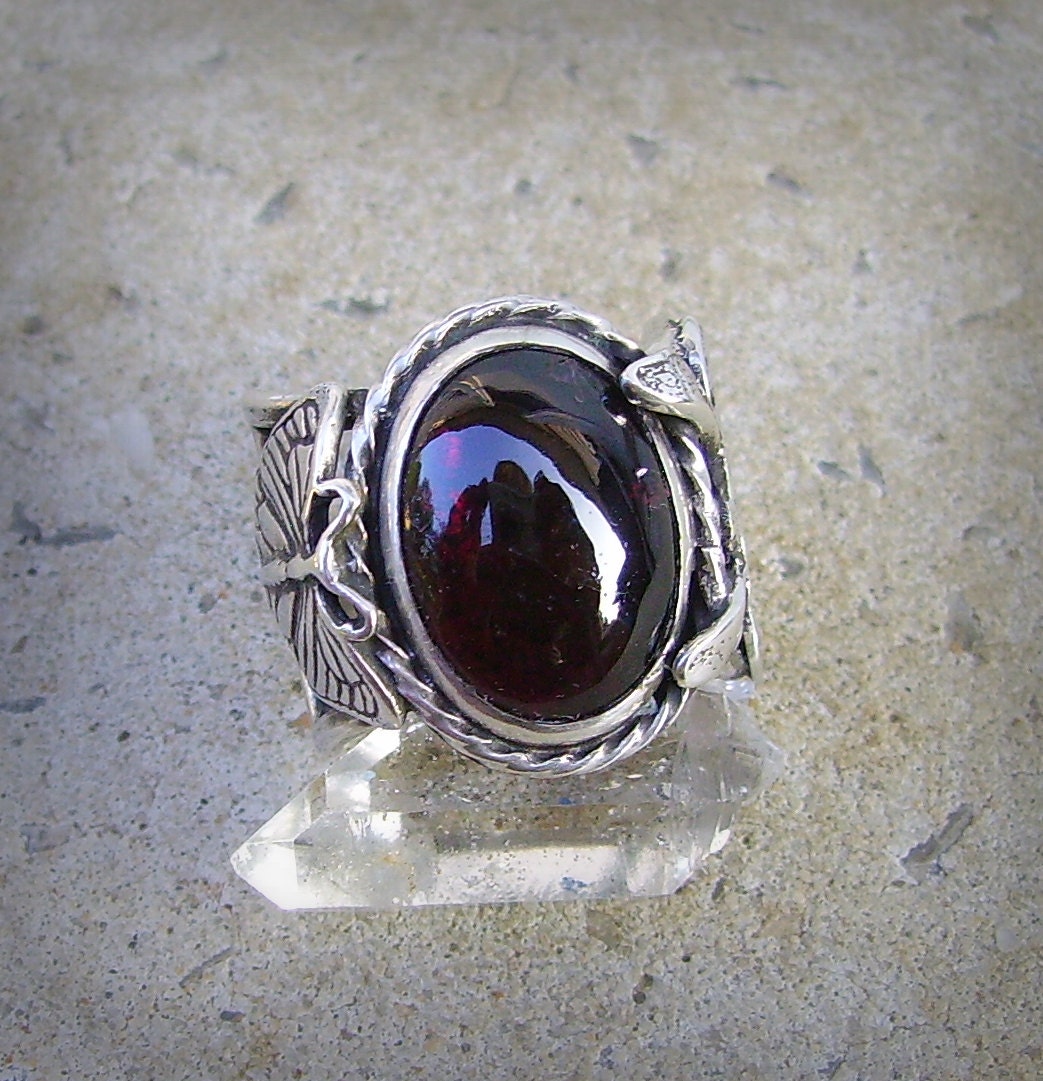 Aine of Knockaine Red garnet butterfly & fairy ring

The ring has a large 13ct low dome deep red garnet cabochon 14.2 mm X 11.8 mm X 5.1 mm . The stone that is the symbol of the blood and Life force . The Stone Appears brilliant complicated red with even darker red inclusions inside visible in the direct sunlight , The stone has one small inclusion just to the right side of her left wing , This does not distract from the stone or it's amazing effects in sunlight where all of the unique Light qualities are on full display . In low light or dark room the Stone had a deep blood red color to appearing nearly black . copy and past link below to see stone in evening sun .

http://www.flickr.com/photos/25259607@N06/7619729508/in/photostream

On one side of the ring is a winged fairy magical and eternal as she is considered the fairy Queen and the other side is a Butterfly a symbol of rebirth and the seasons of summer sun and fertility Butterflies appear to dance as they flitter among the flowers. They remind us not to take things so seriously within our live. They remind us to get up and move, for if you do not move, you cannot dance.
The lesson of the butterfly is letting go of old behavior and expounding into the next phase of existence. Each of us transforms through multiple stages in our life. It is only through exertion that we emerge into who we will be next.
The Band has a trinity effect in that it has two outer wires an a single center wire made from twisting two wires together for bonding of two together .

Total weight 13 grams

Ring size 7.5

Garnet is a crystal of inspiration and emotional healing. It encourages love, kindness and compassion, and promotes self-worth and spiritual growth.

Aine Of Knockaine is a moon goddess, fertility and love goddess and patroness of crops and cattle. She is associated with the Summer Solstice. Aine is said to be responsible for the life force and is revered by herbalist. She is also known as the "Fairy Queen"

The Summer Solstice marks the day when the sun is at its peak. It's the longest day of the year, but now the days will grow shorter and the sun will begin to loose power. Aine was honored and celebrated with a feast and a procession of farmers carrying torches of hay and circling her hill counterclockwise. The bonfires would burn until the next morning, and the cattle and fields were blessed with the sacred fires to ensure fertility for the coming season.

Aine also had her dark side (as all goddesses do) and in fact she used magic to kill the King of Munster, Aillil Olom, after he raped her. But she serves as a timely reminder for Summer that just as all things grow, all things eventually fade. The trees that once blossomed and bore fruit will turn golden brown and loose their leaves. Wildflowers will die, and sleep will fall over the land. The fairy queen reminds us that life is in itself a season, a cycle and never ending. Give, live and love while you can, and always remember to feel your own vital spark of life's fire.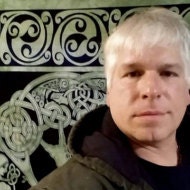 Lee Billings
Favor of Aine Red garnet butterfly & fairy sterling silver ring
---
Overview
Handmade item
Materials:

Red garnet, Fire and Hammer magic, the Summer sun

Ships worldwide from

United States

Feedback: 473 reviews
Favorited by: 16 people