Fiction by H. G. Wells, "The Research Magnificent" 1922 Vintage Book
In this Novel of Ideas, Wells attempts to draw a picture of a man determined to live the noble life - to put behind him all the petty things which keep a man from evolving. But it is not just the outer world that gets in the way. To Wells, or at least to his protagonist in this novel, these things that impede mankind are, fear, sex, jealousy, and prejudice; under this last category are (as Wells states it in the novel) "the most remarkable array of influences, race-hatred, national suspicion, the evil side of patriotism, religious and social intolerance, every social consequence of muddle headedness, every dividing force indeed except the purely personal dissensions between man and man." A fascinating novel, this is certainly Wells all the way. No other man could have penned it.
The book first came out in 1915, but this is a later printing from 1922; it's in lovely condition.
THE RESEARCH MAGNIFICENT By H. G. WELLS
New York: The Macmillan Company, 1922
PHYSICAL DESCRIPTION:
460 pages; approximately 5 1/4 " x 7 1/2" (12mo); redcloth with title, etc lettered in gold on spine and stamped in blind on front board; text block has rough cut fore-edge
CONDITION:
Clean and presentable with the following imperfections noted:
EXTERIOR - The boards are clean and presentable with little wear - slight weathering along edges - corner tips are bumped - spine is bright - the spine extremities are slightly compressed
HINGES / BINDING - Solid
PAGE EDGES - Toned but clean
END PAPERS - Clean -a previous owner's inked signature dated 1926 is written on the front fly-leaf
INTERIOR - Clean and presentable throughout
A CLEAN, SOLID SPECIMEN
http://www.etsy.com/shop/Brothertown
http://www.etsy.com/shop/ProfessorBooknoodle
http://www.etsy.com/shop/CityBeatVintageVinyl
Learn more about their shop and process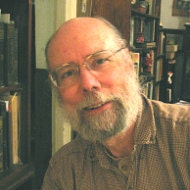 John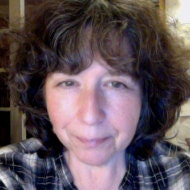 Amy
H. G. Wells, The Research Magnificent, Vintage Fiction, 1922 Vintage Book
Listed on Aug 24, 2016
121 views