Have a custom-made dress made & be the envy of all of your friends at the next game, tailgating party, watch party, or function!


Do I only create collegiate gameday dresses?
No - I can also create sorority dresses, charity dresses, high school team dresses, etc.
If you have a tee-shirt, I can convert it!


Note that I only create dresses from YOUR old tee. I do not provide the tee-shirt, but am someone that just CONVERTS your tee into a new style or a new dress. My price is simply my fee for the service I'm providing to convert a tee into a stylish dress.

Check out my blog at www.hautethreadsboutique.blogspot.com for more info!

- - - - - - - - - - - - - - - - - - - - - - -


Interested in ordering a custom-made gameday dress?
Here's what I need from you:

1. A T-Shirt -- I will need a tee-shirt that you want cut up & converted into a dress.

-- Strapless Style: If you're wanting a strapless style, I can work with a tee that currently fits you or is a bit too large for you. It's hard for me to use shirts that are too small for you seeing as how there's not enough fabric to make it work very easily. Regular 'ol unisex cotton tees work best; if you have a vintage/womens fit tee, a size larger works well.

-- Halter Style: If you're wanting a halter dress, you need to send me a tight-fitting shirt. I even use Youth sizes Medium & Large for myself…

-- Tank Style: I cannot make a tank from a tee that you send me, so you need to send me a tank that currently fits you snugly. These make the best-looking dresses. Design on the front or no design... either works for me! (I cannot turn a tee into a tank, so if you want a tank dress, send me a tank that currently fits you.)

-- Short-Sleeved Styles: Send a short-sleeved tee that currently fits you snugly. V-neck & scoopneck make the cutest dresses; baggy crewneck tees do not end up working out so well...

-- One-Shoulder Styles: Send a tee with a design either just in the middle of the tee or something small to the side that currently fits you snugly. A design across the entire bodice will not end up working for this style.


2. Your Sizes -- Here's what all info I need from you:

-- Bust size (not just "34", but "34B" -- be specific, please)

-- Your waist size (along with what size jeans you wear)

-- Your hip size

-- Measurement from your armpit to the length you want the dress to end

-- Your height

-- Your size in general (small, medium, large).

****NOTE: There is a small upcharge for sizes over 10/12; please check my other listings to order a dress over size 10/12.*****



3. Specifications for Skirt Fabric -- I have a wonderful fabric store just a few miles from my house. But I need to know if you like solids, prints, etc. (I take pride in finding unique, fun fabrics for my skirts; most of the time, I'll pick 3-5 fabrics & text you a picture of them for you to choose from.)

Once I have your shirt in-hand, I'll work with you on picking out coordinating fabric for your skirt and sash for your dress. If you are wanting a particular color or fabric design, I can usually accommodate your request -- just let me know what you have in mind!


4. Payment -- Payment is due up front for all orders. I accept PayPal, money order, checks & cash.


Local buyers (Austin, Texas area) are welcome to drop off their order!

***************************************

I have an order form that needs to accompany your order; it can be obtained by going to by website at www.hautethreadsboutique.com and clicking on the "Ordering/Pricing" tab. You can scroll down & access a Google Docs document where you can print it out & include with your order.

If you need a dress faster, please let me know; I can rush an order for an additional charge.

Also - please check with me about turnaround times; during peak season (football season), my turnaround time is longer than it is in off-season. Each dress is custom-made from beginning to end, so the process is not immediate.
Learn more about the shop and process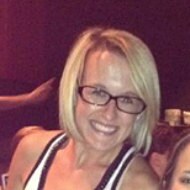 Amber Ham
Custom One-of-a-Kind Gameday Dresses: Tube, Tank, Halter, One-Shoulder, Short-Sleeved ... Made from YOUR Favorite T-Shirt
---