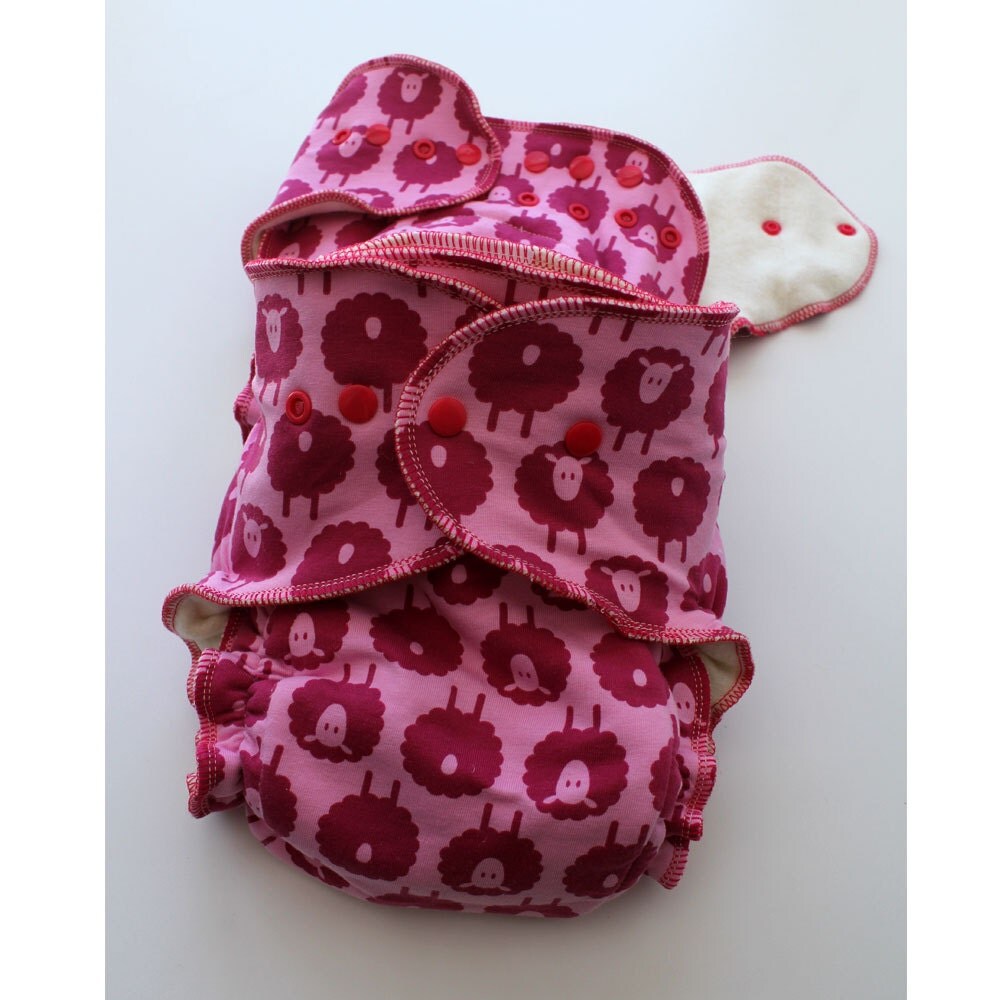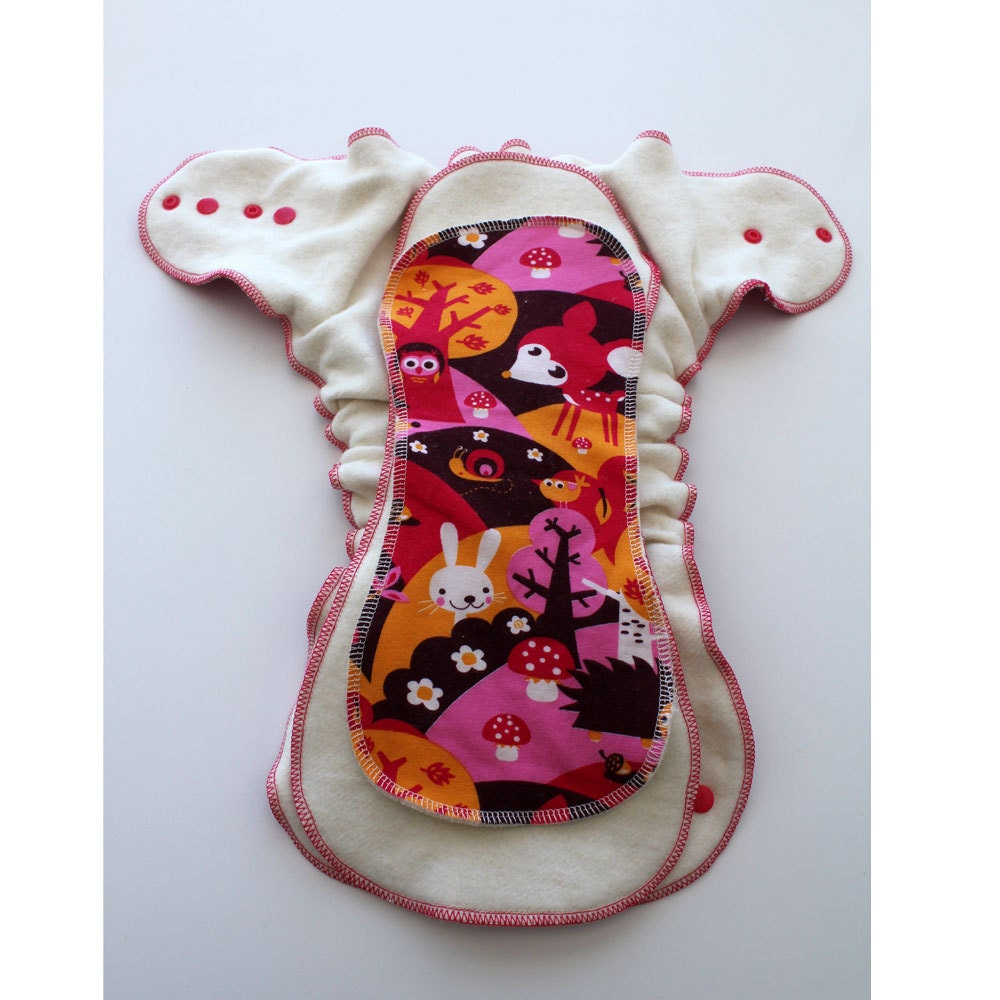 Please note that this is the last of my cloth diapers.
You will get 2 one sized diapers.
SALE is $18.00 each diaper

This OS hemp fitted diaper is 100% organic.
Certified organic hemp/cotton fleece touches babies skin. A hidden full layer of certified organic hemp terry with 2 layers sewn in where needed most.
The outside organic cotton print is 95% Organic Cotton and 5 % Elasthan made in Germany.

This fitted diaper has unbleached cotton rubber elastic at the legs and back for a snug fit.
This diaper comes with a snap in 3 layer doubler. This doubler is made with 2 layers hemp fleece and a hidden layer of hemp terry.

The snap in doubler is used when the diaper is at it's highest rise.
When you fold this diaper front down for a smaller rise, used for newborns, you do not need the snap in doubler. This fitted diaper comes with an extra 2 layer liner. This liner is all you will need for the smallest setting. Providing a total of 7 hemp layers.

Once you are ready to use the snap in doubler and 2 layer liner, you will have a total of 10 hemp layers. This makes an extremely absorbent night time diaper for heavy wetters.

The diaper features high quality snaps with fold over wings.

All the materials that go into my products are carefully sourced for content, quality and ethics.
I design, cut and sew these diapers in my home studio using industrial machinery.

Why choose hemp as a cloth diaper:

Our Hemp requires no chemicals, pesticides or irrigation to grow. The plant does not deplete soils, instead it adds beneficial nitrogen and micro-nutrients. Inherent qualities of hemp fabric are it's natural anti-microbial characteristics being very resistant to bacteria, mold, mildew and fungus. This quality helps to prevent and even eliminate diaper rashes on babies. Stress tests on hemp fiber have revealed that it is eight times stronger (tensile) and four times more durable than cotton. The unique structure of hemp fibers in fabric make it very absorbent yet breathable. All these natural and unique features inherent to hemp make for an ideal material for cloth diapers.

This is a one size fitted diaper. Fits best at about 8 pounds.
SALE 2 Organic OS fitted diapers cloth diaper hemp diaper
---